Middle East
DNV to certify South Offshore Wind Turbines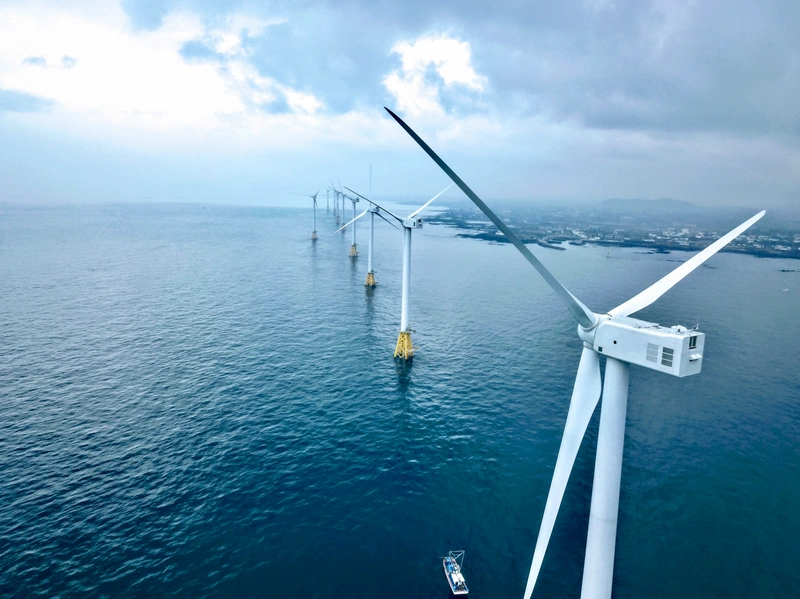 Credits: Alexander Will / Adob ​​eStock
The Korea Energy Agency (KEA) has selected the warranty provider DNV to provide type certification services to the Korean wind energy market.
"This new DNV service for the Korean market provides a convenient and cost-effective process for manufacturers around the world to obtain certification for wind turbines selected for wind power projects in Korea. Certification is a Korean standard. And is granted according to international standards. Certification scheme IEC ".
According to DNV's latest Energy Transition Outlook Report (ETO), offshore wind capacity installed worldwide will increase from 29GW in 2019 to 1,748GW in 2050.
In line with this global development, South Korea plans to increase its wind energy capacity and realize its climate-neutral efforts in 2050.
According to the Global Wind Energy Association (GWEC), South Korea is targeting 9.2 GW by 2025 and 16 GW by 2030, of which 12 GW will make up offshore wind. To achieve this, the government recently announced plans to build an 8.2 GW offshore wind farm, which could become the world's largest offshore wind farm.
"These ambitious goals in emerging wind energy markets like South Korea increase the need for extended risk management with globally recognized certification standards," he said. Kim Sandguard-Morck, Executive Vice President of Renewable Energy Certification at DNV. "Working with a local certification team led by South Korea's Renewable Certification Director Young Min Paik, DNV will be able to work more closely with KEA and its customers throughout the wind turbine certification process, among stakeholders. Build trust and wind energy in South Korea, led by a local certification team. "
"Because wind farms are being built more and more offshore, deeper, harsher and more remote, wind farm developers are certified as a major risk mitigation measure in the technical due diligence process. We can see that we are increasingly insisting on this, "says Brice Le. Garo, Director of the Asia Pacific Region at DNV.
https://www.oedigital.com/news/493332-dnv-to-certify-offshore-wind-turbines-for-south-korea DNV to certify South Offshore Wind Turbines