Europe
Doctors ignore government bans on the use of MRI scanners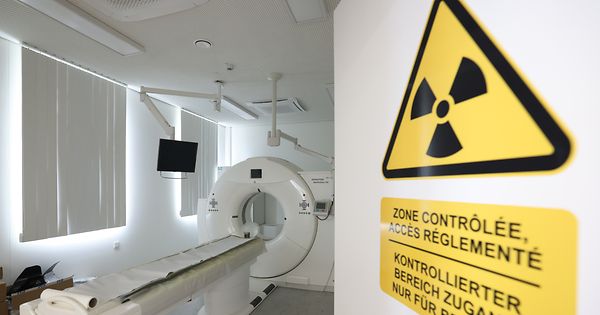 Doctors ignore government bans on the use of MRI scanners
Health care
A device installed in the center of Grevenmacher after the Minister of Health issued a notice in March banning MRI scanners in private practice.
A device installed in the center of Grevenmacher after the Minister of Health issued a notice in March banning MRI scanners in private practice.
MRI scanner in the center of the Grevenmacher column
Photo by: Anouk Antony
MRI scanners in the practice of private doctors in eastern Luxembourg, which went into service on Wednesday, have been at the center of legal debate over privatization of health care and lack of facilities after the Ministry of Health tried to ban its introduction. In rural areas of the country.
Health Minister Paulette Renato issued a written notice at the end of March, banning the use of MRI scanners in personal practice, claiming that only hospitals could install such equipment under the law. Physicians have been seeking approval for use in private practice since 2017. Given the lack of approval, the national health insurance will not reimburse its use by patients.
The new scanner, installed at Grevenmacher's Medical Center Potaschberg (CMP) on Wednesday, offers a variety of assessments including traditional X-rays, computer tomography, and MRI.
Lenert issued a notice in March, even though both the national Constitutional Court and the Administrative Court had previously ruled that the ministry should approve the use of MRI scanners in private practice.
"It is important for us to point out that all the necessary permits exist," the CMP said in a statement on its website, inconsistent with the ministry.
Mayor Grevenmacher, Leon Groden of the Christian Democratic Party, Luxemburger Wort He shares "the legal assessment of CMP lawyers that this practice does not fall under hospital law." This is a paradigm shift in healthcare and a hospital bailout, Groden said.
Opponents, such as the Left Party, warned in a statement last November that allowing outsourcing risks further privatizing health care and creating a two-tiered society.
The introduction of the scanner is "good news for the citizens of the east," Democratic lawmaker Carole Hartmann said in an interview with public broadcasters 100,7 on Thursday. Hartman added that the eastern part has long been ignored and the rural areas have poor connectivity to medical facilities.
Hartman, who is from the eastern part of the country like Renato, has to evaluate patients using an MRI scanner for the same amount of money already paid to people traveling abroad for such tests. Claims that 150 euros should be refunded. Many patients travel to the city of Trier, Germany, to escape the long waiting times at Luxembourg hospitals. Alternatively, Hartman added that the medical center could seek a temporary partnership with the hospital to enable the use of the scanner.
(Additional report by Annette Welsch)
---
New to the Luxembourg Times Download the mobile app here! Deliver the Luxembourg Times to your inbox twice daily.Sign up for our free newsletter Here..
http://www.luxtimes.lu/en/luxembourg/doctors-ignore-government-ban-on-use-of-mri-scanner-62611c7ade135b923666ffb6 Doctors ignore government bans on the use of MRI scanners