Asia
DPR promised Indonesia's G20 presidency to be a success: Maharani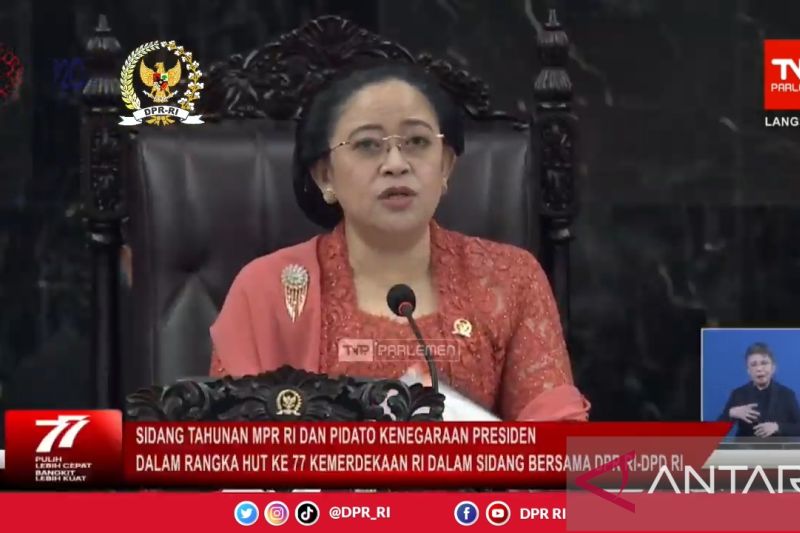 The results of the P20 are expected to establish mutual agreements that can inspire real action to address the various global issues mentioned above.
JAKARTA (Antara) – The House of Representatives (DPR) is committed to making Indonesia's G20 presidency a success by hosting the P20, which is expected to enhance cooperation in facing global challenges. , chairman Puan Maharani emphasized.
"The DPR will take over Indonesia's presidency of the G20 by hosting the P20 as a parliamentary forum for the G20 countries. Plenary Session I for 2022-2023 will be held on Tuesday at the Capitol.
The P20 is a forum for parliamentary speakers and representatives of G20 countries to bring a parliamentary dimension to global governance and to increase political support for international commitments.
The theme of this year's P20 is 'A Stronger Parliament for Sustainable Recovery', in line with Indonesia's G20 Presidency theme of 'Recovering Together, Recovering Stronger'.
Maharani said the P20 will discuss four priorities: accelerating sustainable development and a green economy. Food and energy security, and economic challenges. Effective parliament and dynamic democracy. Social inclusion, gender equality, women's empowerment.
"The four issues are related to the post-pandemic global recovery and a range of emerging global issues. focus on," she added.
related news: High international credibility is one of Indonesia's capitals: President

She said all countries need a joint commitment to build food sovereignty, unhindered by various obstacles, including issues often associated with free trade.
DPR is taking concrete steps to support sustainable development and green economy by proposing and initiating the New Renewable Energy Bill (RUU EBT), which will contribute 25% of electricity demand for DPR buildings. She said she will start using solar cells to meet .
"The results of the P20 are hoped to establish a mutual agreement that can inspire real action to address the various global issues mentioned above," she revealed.
related news: Don't stop the nation's five great challenges: the president

She said the P20 agreement is a form of shared commitment that Indonesia seeks to coordinate to build a healthy and safe world.
She added that Indonesia seeks to build a peaceful world where justice and prosperity are enjoyed equally.
Maharani said the DPR encourages parliaments of P20 member states to continue to work together in efforts to achieve the goals expected through Indonesia's P20 leadership.
At the DPR plenary session, President Widodo presented a statement and financial statements on the draft state budget for fiscal year 2023.
The President then presented the bill on the draft National Budget for fiscal year 2023, along with the financial statements and supplementary materials, to the Speaker of the House, who then submitted a document and a request for consideration to Congress. Chairman of the Regional Representative Council (DPD).
related news: House Speaker Emphasizes National Strength to Meet Global Challenges
related news: Indonesian strong country facing COVID-19 pandemic: Jokowi
https://en.antaranews.com/news/244801/dpr-committed-to-making-indonesian-g20-presidency-success-maharani DPR promised Indonesia's G20 presidency to be a success: Maharani