Asia
Emergency talks as KSM, KDN and Indonesia stop workers from entering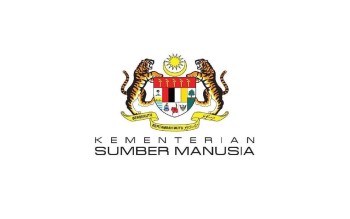 Kuala Lumpur, July 13 (Bernama)-The Ministry of Human Resources (KSM) will hold urgent discussions with the Ministry of Interior (KDN) on Indonesia's decision to temporarily suspend workers' entry into Malaysia.
KSM said in a statement today that discussions will take place immediately to address issues related to the entry of workers from neighboring countries, including helping Indonesian household chores.
Indonesia's ambassador to Malaysia, Helmono, was reported last week saying that an official letter had been sent to Indonesia's Minister of Personnel Affairs Datuk M. Sarabanan regarding a decision to temporarily suspend the dispatch of workers to Malaysia.
Mr. Hermono said the decision was due to allegations of violating the terms of the agreement on recruitment and protection for domestic help signed by the two countries.
He also said the move followed the use of the Made Online System (MOS) by the Malaysian Immigration Bureau in the recruitment of Indonesian domestic helpers, which was deemed a breach of the agreement signed on April 1. rice field.
-Bernama
---
Bernama is a reliable source of reliable, real-time, comprehensive and accurate news for both public and media professionals.Our news is published at www.bernama.com BERNAMA TV on: Astro Channel 502, unifi TV Channel 631, MYTV Channel 121 IFLIX; Bernama Radio is FM93. It is broadcast locally at 9.

Follow us on social media:
Facebook : @bernamaofficial, @bernamatv, @bernamaradio
twitter : @ bernama.com, @BernamaTV, @bernamaradio
Instagram : @bernamaofficial, @bernamatvofficial, @bernamaradioofficial
Ticktaku: @bernamaofficial
http://www.bernama.com/en/news.php?id=2099956 Emergency talks as KSM, KDN and Indonesia stop workers from entering