Europe
Emirates flight attendant recruitment event held in Malta on March 27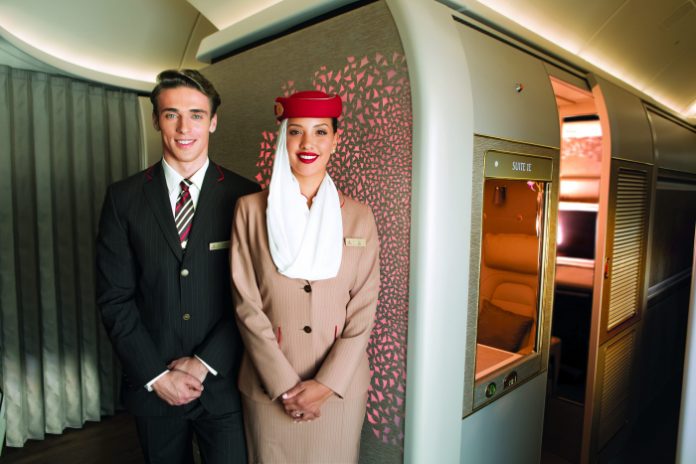 Emirates, the world's largest international airline, is looking for talent to join its multinational flight attendant team.
The Dubai-based airline will hold a cabin crew recruitment event at the Hilton Maltam Hotel in Portomaso, St. Julian's on Monday 27 March 2023. This is Emirates' second recruitment event of the year.
The airline is looking for people who are passionate about delivering simple, yet personalized and impeccable hospitality while creating memorable moments for their guests. As safety is one of Emirates' top priorities, the ideal candidate will be able to confidently lead and take control when it comes to managing aircraft services, security and safety procedures. All Emirates crew members have the opportunity to learn at a high level at Emirates' state-of-the-art facility in Dubai.
Emirates offers candidates great career opportunities with excellent training facilities and a wide range of employee development programs. All Emirates crew members are based in the exciting international city of Dubai and offer attractive benefits including tax-free salaries, free company-provided accommodation, free transportation to and from work, excellent medical insurance and more. enjoy a competitive employment package. Enjoy exclusive discounts on shopping and leisure activities in Dubai.
Emirates' growing global network offers many travel opportunities across the airline's six continents. Emirates flight attendants enjoy discounted travel benefits that are attractive not only to themselves, but also their family and friends, to all destinations served by the airline.
Applicants can attend recruitment events with an up-to-date resume (CV) in English and a recent photo. Candidates are encouraged to pre-register at https://www.emiratesgroupcareers.com/cabin-crew for a smoother experience.
If you have not applied online, you can apply at the Hilton Hotel on the day. For more information on the selection process requirements, please visit:
www.emirates.com/careers. The recruitment event starts at 09:00,
Candidates should expect to be there all day.
Shortlisted candidates will be notified of additional dates and times.
Assessment and interview on the same day.
Emirates' global flight attendant team represents 160 nationalities, reflecting our client base and international operations in more than 130 cities on six continents. These operations are supported by a modern fleet of over 200 widebody aircraft. The airline recently launched a full fleet retrofit program and is the world's largest operator of Boeing 777 and Airbus A380 aircraft.
Emirates has been serving Malta for the past 25 years and now operates daily flights to and from Dubai via Cyprus.
Photo: Emirates flight attendants boarding an Emirates aircraft



Post view:
62
http://livenewsmalta.com/index.php/2023/03/18/emirates-cabin-crew-recruitment-event-in-malta-on-27-march/ Emirates flight attendant recruitment event held in Malta on March 27