Europe
EU ministers agree to suspend Russia's visa facilitation agreement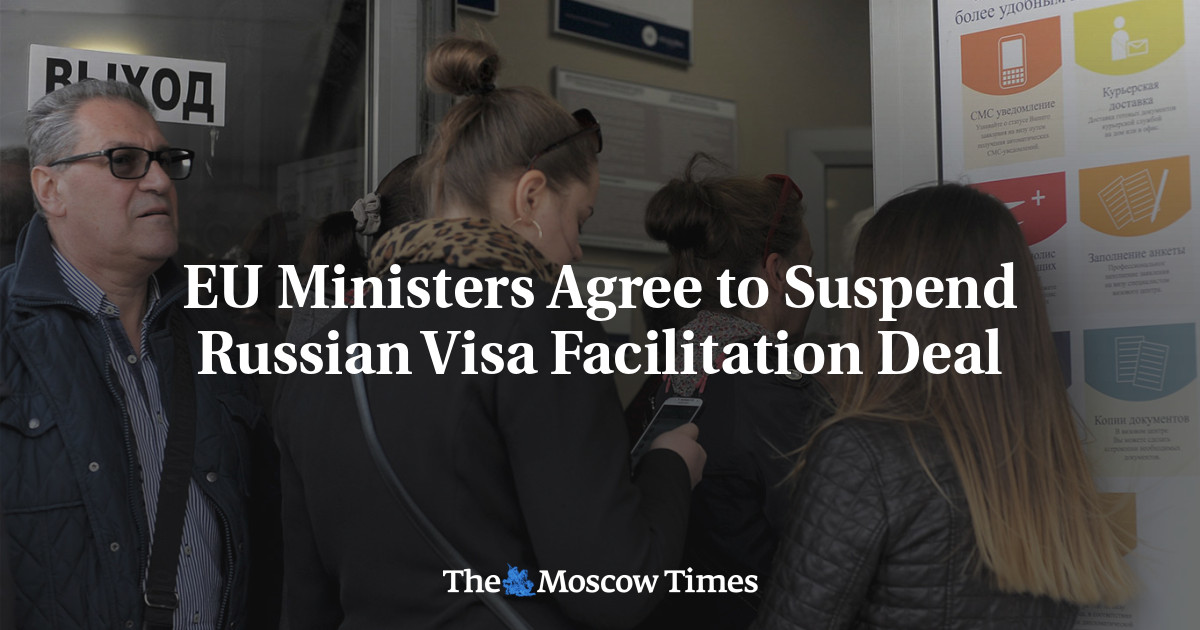 EU foreign ministers on Wednesday agreed to suspend a 2007 visa facilitation agreement with Russia, but did not lead to a broader visa ban at the request of some member states.
EU foreign policy chief Josep Borrell said ministers agreed that relations with Russia "cannot be normalized" and that the deal should be "completely halted".
After an informal meeting in Prague, he said this would make it "more difficult" and "longer" for Russian citizens to obtain visas.
"This will significantly reduce the number of new visas issued by EU member states," he said.
As a concession to Eastern European members who had called for a tougher approach, Borrell said countries bordering Russia "can take measures at the national level to limit their accession to the European Union." .
However, he said any measures must comply with the rules of the EU's Common Schengen Travel Zone, stressing the importance of ensuring that members of Russian civil society continue to be able to travel to the EU.
Ukrainian Foreign Minister Dmytro Kuleva, who was also in Prague for the talks, dismissed the suspension of the visa facilitation agreement as a "halfway measure".
"This is the end of the era of peace in Europe, the end of the halfway era.
"A half-hearted move … As far as Russia is concerned, it just led to the massive invasion on February 24," he said.
Ahead of the meeting, Poland and the three Baltic states of Estonia, Latvia and Lithuania said they were considering banning Russian tourists from entering unless the EU as a whole does.
In a joint statement obtained by AFP, the four countries said suspending the visa facilitation agreement was a "necessary first step".
"However, in order to reduce the flow of Russian citizens to the European Union and the Schengen area, it is necessary to significantly limit the number of visas issued, especially tourist visas," they added.
They said the move should include exceptions "for dissidents and other humanitarian cases."
"Until such measures are implemented at EU level, we will … introduce temporary visa ban measures at national level or restrict border crossings for Russian citizens holding EU visas. We will consider it," read the statement in English.
https://www.themoscowtimes.com/2022/08/31/eu-ministers-agree-to-suspend-russian-visa-facilitation-deal-a78693 EU ministers agree to suspend Russia's visa facilitation agreement