Europe
European airports record passenger traffic for the first time in two years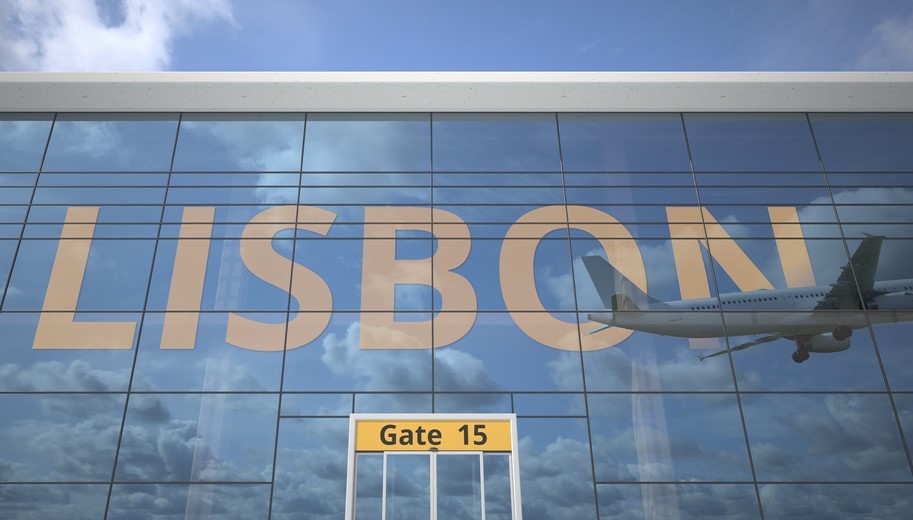 ACIEUROPE, a European airport trading agency, has reported a recovery in passenger transport. In March, the airport recorded the best monthly performance since the COVID-19 pandemic began.
The recovery was the result of most states in the EU + region ultimately relaxing restrictions on both intra-Europe and international travel against the backdrop of strong stagnation in demand.
Therefore, airport passenger traffic across the region increased from -51.1% in January to -34.3% in March (from -42.1% in the first quarter).
The best performing markets in the EU + region in March were Portugal (-16.3%), Romania (-21.8%) and Spain (-21.9%).
The worst performances were Slovenia (-61.9%), Slovakia (-58%) and Germany (-51.7%).
UK airport (-38.2%) finally EU + area averageFrench people (-29.5%) exceeded that.
In other Europe, Russia's war with Ukraine significantly reduced passenger traffic in March from -23.8% in January (-26.5% in the first quarter) to -32.9%.
The slump in March was due to the loss of all passenger transport at Ukrainian airports, most passenger transport at Moldavia airports (-94.5%), and a decline in passenger transport at Russian airports.
The latter was primarily due to EU and UK air traffic bans and the closure of more than 10 commercial airports in the southern part of the country by the Russian government.
Passenger traffic at Russian airports recovered to pre-pandemic volumes at the beginning of the year, but operating Russian airports fell by an estimated average of -24% in March.
In other parts of the non-EU + region, passenger transport also deteriorated at Georgian airports (-38%), but improved in all other markets, including Serbia (-21%) and Turkey (-24.5%). Continued.
Armenian airports (+ 0.4%) achieved a full recovery, while Albania (+ 38.9%) and Kosovo (+ 15.1%) airports far exceeded pre-pandemic volumes.
Olivier Jankovec, Secretary of ACIEUROPE, said:
"At airports in other parts of Europe, COVID-19 Travel Restrictions on travel between continents as well as between continents show very good signs during the summer season.
"The immediate challenge is to deal with the sudden surge in traffic given the significant depletion of airports and ground handlers due to the pandemic.
This currently requires a relocation in the very tight labor market across Europe.
"In addition, the combination of time and training requirements required for airport staff's national security clearance procedures makes it impossible to adjust overnight.
"All of this, coupled with the much more concentrated traffic during peak hours, puts a heavy burden on the entire aviation system as we strive to recover."
Major improvements
At the top five European airports, passenger numbers improved significantly from -48.5% in January to -34.5% in March.
Istanbul (-20%) was still the busiest European airport, but London-Heathrow (-35.7%) jumped from 4th to 2nd position.th Last month – Paris-CDG (-35.2%), Amsterdam-Schiphol (-33.8%), Madrid-Barajas Adolfo Suarez (-27.5%) follow.
Regional airport
Passenger traffic at smaller regional airports was -24.9% in March, up from -38% in January, with an average of -32.1% in the first quarter.
Low-cost carrier bases such as Milan-Bergamo (-5.7%), Charleroi (-5.2%) and Kaunas (-7.2%) recovered almost completely in March.
The island airport, which serves popular tourist destinations, Full recovery March: Paphos (+ 1.4%), Palermo (+ 0.6%), Ibiza (-2.1%), Chania (-2.5%), Funchal (-4%), Catania (-7.5%), Ajaccio (-9.1%) ) And Lanzarote (-9.2%).
cargo
Freight transport across the European airport network was + 4.9% in March and + 5.1% in the first quarter.
However, freight transport continued to progress in the EU + block (+ 5.7%), but worsened in March in other parts of Europe (-2.6%). This is a direct result of the war in Ukraine.
Aircraft movement across the European airport network ranged from -42.1% in January to -27.7% in March. It was -31.5% in the first quarter.
post European airports record passenger traffic for the first time in two years First appeared Financial mirror..
https://www.financialmirror.com/2022/05/05/europe-airports-post-two-year-high-in-passenger-traffic/ European airports record passenger traffic for the first time in two years