Europe
European Commission makes additional proposals to combat high energy prices and ensure security of supply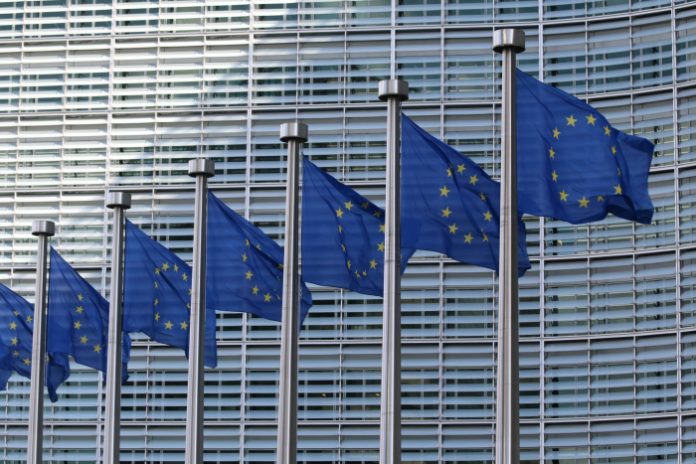 The European Commission is today proposing new emergency regulations to address rising gas prices in the EU and ensure supply security this winter. This will be done through joint purchases of gas, the TTF gas exchange price cap mechanism, new measures on the use of transparent infrastructure and solidarity among Member States, and continued efforts to reduce gas demand. increase. This rule contains the following main elements:
aggregation of EU demand and Joint gas purchases to negotiate better prices Mitigate the risk of Member States competing against each other in global markets while ensuring security of supply across the EU.
Work to develop a new LNG price benchmark by March 2023.and in the short term Proposal of price correction mechanism to establish dynamic price limit Trading on the TTF gas exchange, and temporary collar or bandwith to prevent sharp price increases derivatives market;
default solidarity rule Extend solidarity obligations between Member States in the event of supply shortages to Member States not directly connected to pipelines, including Member States with LNG facilities.and creation suggestions Mechanism of gas distribution For Member States affected by regional or Union gas supply emergencies.
Combined with already agreed measures on gas and electricity demand reduction, gas storage and redistribution of energy sector surplus earnings, these new steps will: Improve the stability of the European gas market from this winter onwardsThe measure will also help further ease the price pressures felt by European citizens and industry while ensuring security of supply and a functioning internal market. The commission will continue to work in other areas, including revising the State Aid Temporary Crisis Framework later this month and further developing ways to limit the impact of high gas prices on electricity prices. .
In addition, the European Commission will conduct a REPowerEU needs assessment to accelerate the transition to clean energy and avoid fragmentation in the single market. Strengthening the EU's financial strength for REPowerEUThe Committee also: Targeted and flexible use of cohesion policy funds To address the impact of the current energy crisis on citizens and businesses, with up to 10% of its national allocation for 2014-2020: Valued at nearly €40 billion.
joint purchase
The EU has made significant progress in filling its gas storage for this winter, achieving more than 92% filling as of today, but laying a sound foundation for the coming year in preparation for possible further disruptions. must be built.Therefore, I propose to equip the EU New legal tools for joint gas purchasesThe European Commission contracts with service providers to organize demand aggregation at EU level, group gas import needs and seek out offers on the market to meet demand. We propose mandatory participation by companies in Member States in EU Demand Aggregation to meet at least 15% of their respective storage and filling targets. companies are European Gas Purchasing Consortium, complies with EU competition rules. Joint purchases help smaller Member States and companies, especially those who are disadvantaged as buyers, to access large quantities of gas on better terms.
The regulations also include provisions to: Increase transparency of intended and closed gas supply purchasesto assess whether supply security and energy solidarity objectives have been met. Commission must be notified before gas purchases are completed or Memorandum of Understanding in volumes greater than 5TWh (just over 500 million cubic meters) and may issue recommendations where there is a potential adverse impact on the functioning of group purchases, the domestic market, security of supply or energy solidarity.
Dealing with high gas exchange prices
Wholesale prices have fallen since their summer peak in 2022, but remain unsustainably high for a growing number of Europeans.Building on previous efforts with Member States to mitigate the impact of high electricity prices and redistribute excess energy sector profits to citizens and industry, we are today Proposing more targeted interventions in market gas prices. Many European gas contracts are pegged to Europe's main gas exchange, the TTF, and do not accurately reflect the prices of LNG traded in the EU.Therefore, the Committee Development of new complementary price benchmarks Use ACER to meet this systemic challenge. The new benchmark offers stable and predictable pricing for LNG trading. Under the proposed regulation, the European Commission will ask ACER to develop an objective daily price assessment tool and subsequently a benchmark that energy market operators can use to index the prices of gas contracts. order to create.
While this benchmark was being developed, the European Commission Proposes to introduce a mechanism to limit prices via TTF, Europe's main gas exchange, triggered when needed. The price correction mechanism temporarily sets a dynamic price limit for trading on TTF. Trading at prices higher than the dynamic limit cannot be made with TTF. This helps avoid extreme volatility and excessive prices.Furthermore, in order to limit excessive price volatility and prevent extreme price spikes in the energy derivatives market, the Commission has established a new Temporary Intraday Price Spike Color Established by the EU Derivatives Exchange. This mechanism protects energy operators from large price fluctuations during the day.
To Alleviate liquidity problems As many energy companies now face meeting margin requirements when using the derivatives market, the Commission today adopted new rules for market participants to temporarily limit eligible collateral. Expanded the list to include non-cash collateral including government guarantees. Secondly, the European Commission has adopted new rules raising the liquidation threshold from €3 billion to €4 billion. Below this threshold, non-financial institutions are not subject to margin requirements for his OTC (over-the-counter) derivatives. Both of these measures will provide much-needed relief to businesses while maintaining financial stability. The introduction of these measures will be based on extensive consultations with European and national regulators, as well as stakeholders and market participants. Finally, ACER and the European Securities and Markets Authority (ESMA) are strengthening their cooperation in the following ways: Create a new collaborative task forceto strengthen its ability to monitor and detect potential market manipulation and abuse in the European spot and derivatives energy markets, as a precautionary measure to protect market stability.
Solidarity and demand reduction
The European Commission is closely monitoring demand-cutting measures. A preliminary analysis, based on reports by Member States, EU gas consumption drops by about 15% in August and September than the average of the last five years. Similar efforts will be required each month through March to comply with Board Rules. Member States will report on their progress every two months. The Commission stands ready to trigger an EU alert or reconsider such targets if current measures are found to be inadequate. To this end, the European Commission also proposes the following measures: Enable Member States to further reduce non-essential consumption Ensuring the availability of gas for essential services and industries, and expanding solidarity protection to cover the critical gas volumes needed for power generation. This should in no way affect the consumption of vulnerable customer households.
As not all Member States have taken the necessary measures, bilateral solidarity agreement, the committee proposes setting a default rule. This ensures that Member States facing emergencies receive gas from other countries in exchange for fair compensation.of The obligation to provide solidarity is extended To non-connected Member States with LNG facilities, provided gas can be transported to the required Member State. To optimize the use of LNG and pipeline infrastructure, the European Commission has developed a new tool that provides information on available capacity and Ensure capacity is not reserved and remains unused By market operators. The European Commission today also proposes to the Council Recommendations for Critical Infrastructure Protection In light of alleged sabotage of the Nord Stream 1 & 2 gas pipelines.



Post view:
Ten
http://livenewsmalta.com/index.php/2022/10/19/european-commission-makes-additional-proposals-to-fight-high-energy-prices-and-ensure-security-of-supply/ European Commission makes additional proposals to combat high energy prices and ensure security of supply