Europe
Europeans support a tough stance on the Ukrainian war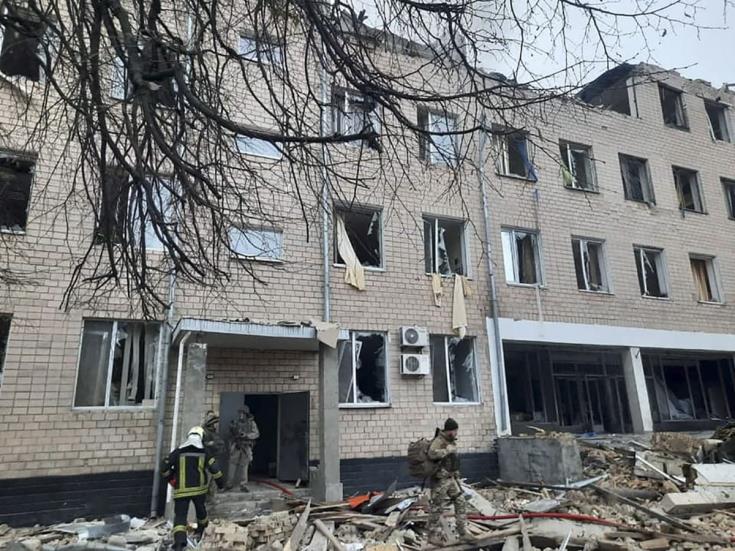 According to a Flash Eurobarometer survey, there is a great deal of consensus among Europeans in favor of the EU's swift and unified response to Russia's invasion of Ukraine.
The majority of Europeans believe that the EU has shown solidarity (79%) and unity (63%) and swiftness (58%) in its reaction since the beginning of the war.
Respondents are broadly in favor of unwavering support for Ukraine and its people.
More than 9 out of 10 respondents (93%) approve providing humanitarian assistance to those affected by the war.
According to a survey, 88% of Europeans Welcome refugees Escaping the war, 80% approve financial support for Ukraine and 66% agree to join the EU when Kyiv is ready.
In addition, 71% believe that Ukraine is part of a European family and 89% sympathize with Ukrainians.
Support for the sanctions imposed on Russia following the military invasion of Ukraine is also very high.
The majority of Europeans (80%) approve economic sanctions on Russia.
And 79% of Europeans approve sanctions on Russia's emerging conglomerates, imposing clear economic and political costs on the Russian political elite responsible for the invasion.
Two-thirds (67%) of Europeans have approved the EU to fund the purchase and supply of military equipment to Ukraine.
In addition, 75% believe that the war in Ukraine "needs greater military cooperation within the EU".
There was also widespread support for the EU's actions to remove Russia's dependence on fossil fuels.
Fill gas storage in the EU (86%), take steps to increase energy efficiency of buildings, transportation and commodities (85%), and invest to avoid the risk of shortages next winter There is a big consensus about that. Renewable energy (84%).
About 90% of Europeans agree Brussels Measures must be taken to limit the impact of rising energy prices on consumers and businesses.
Eighty-six percent of European respondents also say that rising energy prices have a significant impact on purchasing power.
This flash eurobarometer survey was conducted in 27 member countries from April 13th to 20th.
post Europeans support a tough stance on the Ukrainian war First appeared Financial mirror..
https://www.financialmirror.com/2022/05/05/europeans-endorse-tough-stance-on-ukraine-war/ Europeans support a tough stance on the Ukrainian war