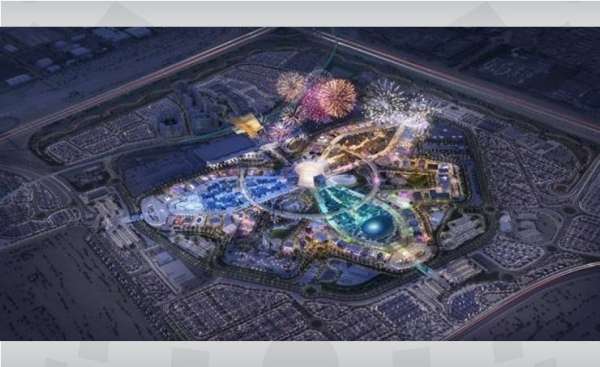 Dubai — Sheikh Mohammed bin Rashid al-Maktoum, Dubai's Vice President, Prime Minister and Sovereign, announced the opening of Expo City Dubai in October 2022.
Emirates News Agency (WAM) has announced that the new city is an ideal smart and futuristic destination for business and innovation, driven by sustainability, innovation, education and entertainment.
Sheikh Mohammed bin Rashid said: A site for Expo City Dubai, one of Dubai's most beautiful and ambitious cities.
"Expo City Dubai is an environmentally friendly, family, economic and future generation friendly city. It's a city that connects to the harbor, two airports and the memorable and beautiful memories of millions of people. A city of magic: Alwasul continues to shine, waterfalls continue to rejoice, and the UAE, Arif, and Terra pavilions continue to attract visitors of all ages. "
"This new city has an extraordinary new museum, a world-class exhibition center and the headquarters of a state-of-the-art fast-growing company. It will continue to host pavilions in Saudi Arabia, Morocco, Egypt and more. It's the dream of every city. It will be a city that embodies and will continue to bring joy to our children, our families, and all the people we love. "
Expo City Dubai – Expo 2020 Dubai's legacy plan and part of the Dubai 2040 Urban Master Plan – is an environmentally friendly, technology-enabled future city based on the momentum and great success of the World Expo over a six-month period. Is making up.
Opening October 1, 2022, it will carry on the magic, energy and excitement of the event while offering Dubai's flagship pavilion, entertainment and technology.
With its many attractions, this comprehensive city has offices, leisure facilities, restaurants, entertainment venues, sports facilities and malls. It is accessible by Dubai Metro and also has a world-class Dubai Exhibition Center (DEC). This is a popular venue for various global summits, conferences and concerts at the 2020 Dubai International Exposition. Various meetings, events and activations.
Three of the most visited attractions at Expo 2020, the iconic Al Wasl Plaza, the Garden in the Sky Observatory, and surreal water features remain. Arif in the Mobility Pavilion and Terra in the Sustainability Pavilion live on as an interactive educational experience.
Later this year, the Opportunity Pavilion will be the Expo 2020 Dubai Museum. This is a new facility that highlights the history and impact of the World's Fair and celebrates the success of the six-month event.
Other attractions include the Women's Pavilion, which features women's change makers around the world, and the Vision Pavilion, which celebrates the vision of Sheikh Mohammed Bin Rashid.
Visitors can also explore the hawk-inspired UAE Pavilion and the Kingdom of Saudi Arabia Pavilion. Details of several other country pavilions, including reworked versions of Luxembourg, Australia, Pakistan, India, Morocco and Egypt, will be announced in the coming months. -agency
https://saudigazette.com.sa/article/622003/Life/Expo-City-Dubai-to-open-in-October?ref=rss&format=simple&link=link "Expo City Dubai" opens in October