Middle East
ExxonMobil hires Belest for offshore well work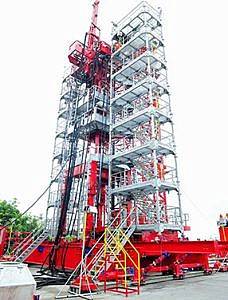 Velesto Energy, a Malaysian oil field service company, received a certificate from ExxonMobil for providing hydraulic refurbishment units and services in Malaysia through its subsidiary Velesto Workover.
The contract period is one year from the third quarter of 2022 to the completion of the well program selected by ExxonMobil.
"The value of this valid contract without a call-off guarantee shall be based on the agreed fees and the work instructions issued by, if any. [ExxonMobil ] Within the contract period. "
Under the contract, Velesto will assign the Velesto Gait 6 hydraulic refurbishment unit. With maximum traction and snubbing capabilities of £ 460,000 and £ 225,000, respectively, you can rig on an offshore platform to perform well renovation, blockage, and abandonment operations.
https://www.oedigital.com/news/494505-exxonmobil-hires-velesto-for-well-work-offshore-malaysia ExxonMobil hires Belest for offshore well work