Asia
Family planning programs aim to maintain maternal health: BKKBN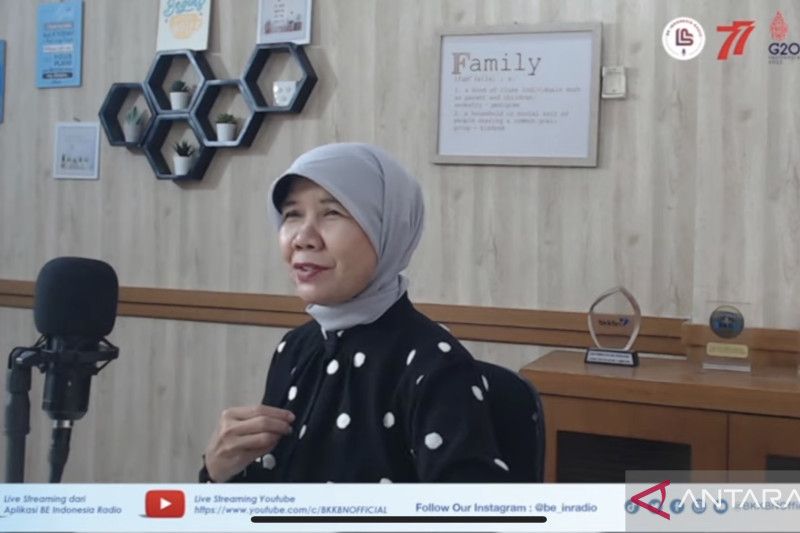 Therefore, contraception allows you to maintain your pregnancy and prepare for all pregnancies with a healthy pregnancy.
JAKARTA (ANTARA) – Family planning programs are not aimed at stopping pregnancies but at maintaining the health of mothers and children, the National Population and Family Planning Agency (BKKBN) said.
Specifically, family planning aims to maintain reproductive health and family quality.
While working on the country's development, the government is focusing not only on balancing population growth, but also on improving the quality of human resources by eradicating stunting, she added.
Promoting contraception is part of that. Contraception can improve the quality of health of all women and prevent contracting reproductive diseases such as cervical cancer.
Contraceptive use can reduce maternal and infant mortality. Additionally, spacing out each child's birth helps families plan healthier pregnancies.
related news: Poshandu essential for family planning and curbing maternal mortality

The aim is to allow mothers to rest and focus on recuperating their health while providing optimal and exclusive breast milk for their infants.
According to Gustani, one of the causes of death for mothers in Indonesia is bleeding during childbirth. Blood deficiency during pregnancy can also affect the early formation of the placenta in the uterus.
Lack of blood is automatically compensated for by the placenta's tight attachment to the uterus, making bleeding during labor more likely.
"Birth control therefore allows you to maintain your pregnancy and prepare for all pregnancies with a healthy pregnancy," she said.
related news: BKKBN updates data for 39 million household heads in PK22

The agency continues to educate and disseminate information on youth lifestyle-based family planning programs through health podcasts, webinars, and more. All family planning knowledge is spreading simultaneously across the country, she said.
Additionally, this year, the government agency is working with the National Defense Force (TNI) to increase the number of contraceptive users across Indonesia to more than 2.8 million, she added.
Goals of the two institutions 36 million people a year use contraception or seek birth control. Targets are set based on each state's requirements, she explained.
"We have three months left until the end of 2022, so I hope we can hit our target.
related news: Adjusting Contraceptive Choice Based on Screening: BKKBN
related news: BKKBN will develop a micro-level population, family data center.
https://en.antaranews.com/news/251341/family-planning-program-aims-to-maintain-maternal-health-bkkbn Family planning programs aim to maintain maternal health: BKKBN