Middle East
FII brings together over 250 leaders to invest in humanity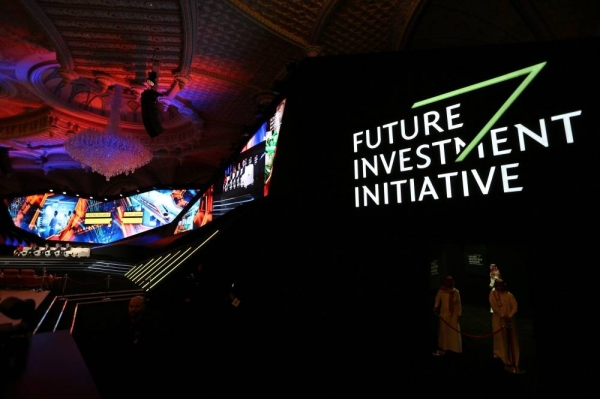 Riyadh, Saudi Arabia — The 5th anniversary of the Future Investment Initiative (FII), which will be held here on October 26-28, is expected to announce new agreements and investments in addition to the $ 125 billion agreement announced. Since the debut of FII in 2017.
With a platform now led by the FII Institute, the vision is to empower the brightest minds in the world and shape a brighter future for all. The FII Institute is a program focused on the theme of "investing in humanity", digging deeper into the core areas (AI, robotics, education, healthcare, sustainability) driving business, government and investment. is created.
Richard Atias, CEO of the FII Institute, said: "FII's 5th Anniversary is specially designed to take advantage of last year's transformation to ensure progress, prosperity and opportunity for everyone. What sets FII apart is turning conversation into action. That is our commitment, and it will continue this month to create solutions that affect humanity. "
The platform includes an interactive summit on investing in education. Investing in Metaverse; Investing in ESG and Key Sessions on the Evolving Role of Business and Government, Investing in Equality, Investing in Medical Innovation, Circulating Carbon Economy, Adaptation to Climate Change, Food Security, Green Hydrogen, And the future of clean energy startups.
More than 250 top international speakers have been confirmed to speak at FII, including the governor of the Saudi Arabia Public Investment Fund and the chairman of the FII Institute, Yasser Al-Lumayan. Accor Chairman and CEO Sebastien Banzan. Banco Santander SA Group Executive Chairman Ana Patricia Botín; Patrice Caine, Chairman and CEO of Thales. Bridgewater Associates, LP, Co-Chairman & Co CIO Ray Dalio;
Also, BlackRock, Inc. Also includes Larry Fink, Chairman and CEO of. Ferretti Group CEO Alberto Garassi; BNY Mellon CEO Thomas P. (Todd) Gibbons; Global EDF Group Chairman and CEO Jean-Bernard Levi. Milken Institute Chairman Michael Milken; HSBC Holdings plc Group CEO Noel Quinn.
Other speakers are as follows. Khaldoon Khalifa Al Mubarak; Atlas Merchant Capital LLC Founding Partner and CEO Robert Edward "Bob" Diamond; Founding and Managing Partner of Inclusive Capital Partners Lady Linforet BTG Pactual SA Senior Partner André Esteves; Rajeev Misra, CEO of SoftBank Investment Advisors.
Other speakers are as follows. Former US Treasury Secretary Steven Mnuchin. Saudi Aramco President and CEO Amin H. Nasser; Societe Generale CEO Frederick Udea; Red Sea Development Company and Amaala CEO John Pagano; FIFA Secretary-General Fat Masamoura; Tiel Capital Managing Director Jack Selby; Starwood Capital Group, LLC Chairman and CEO Barry S. Sternlicht; PIMCO-Managing Director and Vice Chairman of the Pacific Investment Management Company LLC John Stadinsky; 500 Global CEO and Founding Partner Christine Tsai and William Winters, CEO of the Standard Chartered Banking Group. — PR Newswire


https://saudigazette.com.sa/article/612171/SAUDI-ARABIA/FII-brings-together-250+-leaders-to-invest-in-humanity?ref=rss&format=simple&link=link FII brings together over 250 leaders to invest in humanity