Middle East
First batch of Saudi aid airlift arrives in Pakistan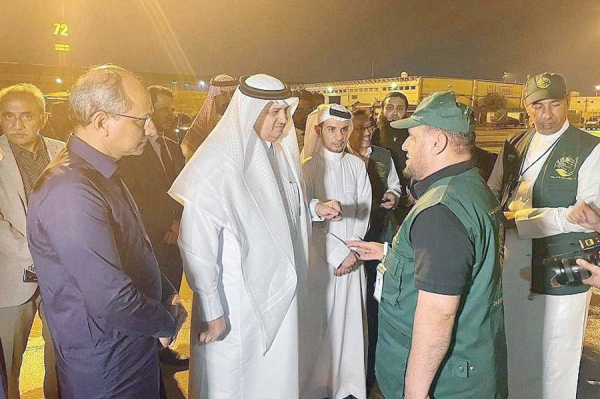 Karachi — A relief plane carrying more than 90 tons of food, shelter and medical aid arrived here on Tuesday to help more than 9,500 victims.
The plane represents the first batch of Saudi Aid Airlift to aid those affected by the heavy rains and floods in Pakistan, where the King Salman Center for Humanitarian Aid and Relief (KSrelief) was ordered by the Guardians of the Two Holy Mosques to has been dispatched to carry out King Salman.
The plane was received by Saudi Ambassador to Pakistan Nawaf bin Saeed Al-Malki, Saudi Consul General of Karachi Bandar bin Fahad Al-Dael and Minister of Labor and Human Resources of Sindh Saeed Ghani.
Ambassador Al-Malki said the humanitarian aid provided by Saudi Arabia to the people of Pakistan is to ease the suffering of those affected by the heavy rains and floods that have hit many cities and regions of Pakistan.
This aid comes as part of the great humanitarian role of the Kingdom of Saudi Arabia, represented by KSrelief, to its brotherhood and friendship. — Spa
https://saudigazette.com.sa/article/624935/SAUDI-ARABIA/First-batch-of-Saudi-Aid-Airlift-arrives-in-Pakistan?ref=rss&format=simple&link=link First batch of Saudi aid airlift arrives in Pakistan