Europe
fleeing the bunker for Bonnevoie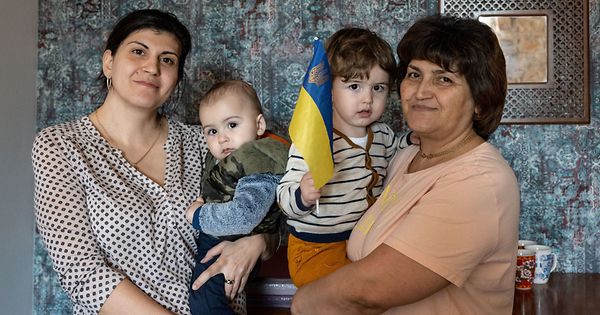 When little Artur Klymnyuk was born just under a year ago, his parents had no inkling that he was about to become the third successive generation of his family to be displaced by a war in the former Soviet Union.
As his mother and grandmother tell how they left behind an existence confined to a basement and fled to Luxembourg – escaping a war for the second time in their lives – the tiny 11-month-old is busy crawling around the floor, exploring his new surroundings in Bonnevoie, blissfully unaware of the terrible fate which has befallen his family – again.
Vardui Klymnyuk and baby Artur seeking shelter in the basement before fleeing Ukraine
Vardui Klymnyuk
His mother, Vardui (33), and grandmother Asmik (57), settled in Ukraine almost three decades ago, after leaving Armenia during that country's conflict with Azerbaijan over the disputed region of Nagorno-Karabakh. The family's roots in Armenia are linked to another tragedy more than a century ago, when Asmik's grandfather was forced to flee modern-day Turkey during the Armenian genocide.
In 2022, they were brought to safety thanks to Ukrainian woman Olga Mudryk, and her French husband Karim, who have been living in the Grand Duchy for more than three years.
The couple drove to the Polish border in March, offering to bring anyone wishing to escape the war back to Luxembourg.
Mudryk is the co-owner of the Syriously restaurant in Bonnevoie, where we meet the family, including little Artur's older brother, two-year-old Matvey. Mudryk has also taken in another Ukrainian woman and her three children, aged from 4 to 14.
"It was a good life, everything was great," Asmik says, describing her pre-war days in the town of Kropyvnytskyi in central Ukraine, and the family's shop, a shoe business which later expanded into selling groceries. Her son, a police officer, now checks in on the shop in the periods when he is not busy preparing to resist the Russian advance.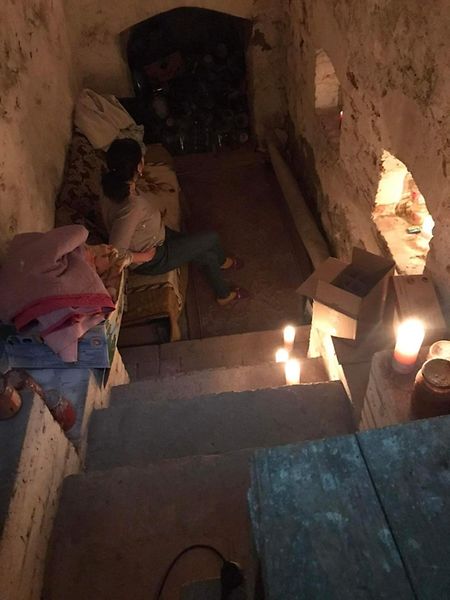 The family spent nine days hiding underground before making the decision to flee
Vardui Klymnyuk
Despite reports that an attack was imminent, Asmik, a widow, says it was still "a big shock" when Russian tanks rolled across the border in late February, while her daughter was visiting her with the children. 
"My son came to my bedroom at 6am and said: I need my uniform. I am going to work," she recalls. "One of my son's colleagues said that he thought it would be over in 4-5 days, that Putin would be forced to leave Ukraine within that time."
Initially, the family retreated to the basement for shelter and decided they would stick things out, bolstered by supplies from their own shop next door and optimistic that calm could be restored within days.
Mahmoud, the co-owner of the Syriously Restaurant, came to Luxembourg in 2015
Guy Jallay
Asmik, Vardui and the children spent nine days hiding underground, afraid to come up amid the constant sound of alarms and sirens outside. The turning point, Asmik says, was "a big explosion" in the town, when they decided that they had to find a way out.
Although both women say they did not want to leave Ukraine, they realised it was the only option to protect the two babies in their care.
A generational split is a common scenario across the country, their host Mudryk explains, recounting the case of her own parents, who have refused to leave, while those with children decide to flee.
"Most of the parents of my friends have stayed in Kiev. They say, well, where am I going to go at 70 or 80 years old? I have lived here all my days," she says.
Vardui, Asmik and the children travelled first to Ternopil in western Ukraine, to stay with Vardui's husband, a doctor who had fled there from Kiev, where the couple normally live. Vardui's husband then drove them to the Polish border, unable to go any further himself owing to the government's obligation for men to stay.
"My husband promised he would come and and pick us up in two weeks. We didn't say goodbye… because we were sure we would see each other again soon," Vardui recalls.
Olga Mudryk, the co-owner of the Syriously Restaurant in Bonnevoie, drove to the Polish border with her husband to bring two families to Luxembourg
Guy Jallay
In freezing temperatures, the family were met by Olga and Karim and set off on a 14-hour journey to the Grand Duchy, where they are taking the steps towards a new life while at the same time holding out the hope that they will be able to return to their homeland soon.
"We will try to find a job and work here, we have to look after our kids," says Vardui, who worked as a manicurist before the war. "But I miss Kiev, my friends and my old apartment."
The mother and daughter recount their experiences in Russian, an irony not lost on Mudryk, who is translating. "It is part of Putin's propaganda, that he is saving Russian-speaking people. Who is he supposed to be saving me from? Myself?," she asks rhetorically.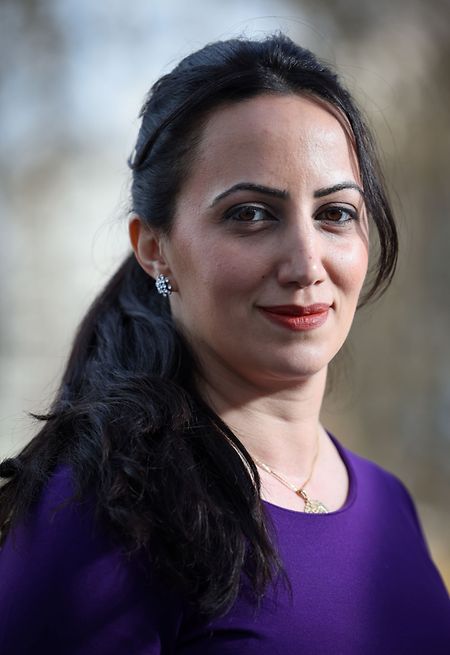 Zina Menhal, from Iraq, is now a Luxembourgish citizen but dreams of being able to return home to live in peace
Marc Wilwert
At the same time as Mudryk and her husband were driving across Europe to bring refugees to safety, another Franco-Ukrainian couple from Luxembourg were doing the same.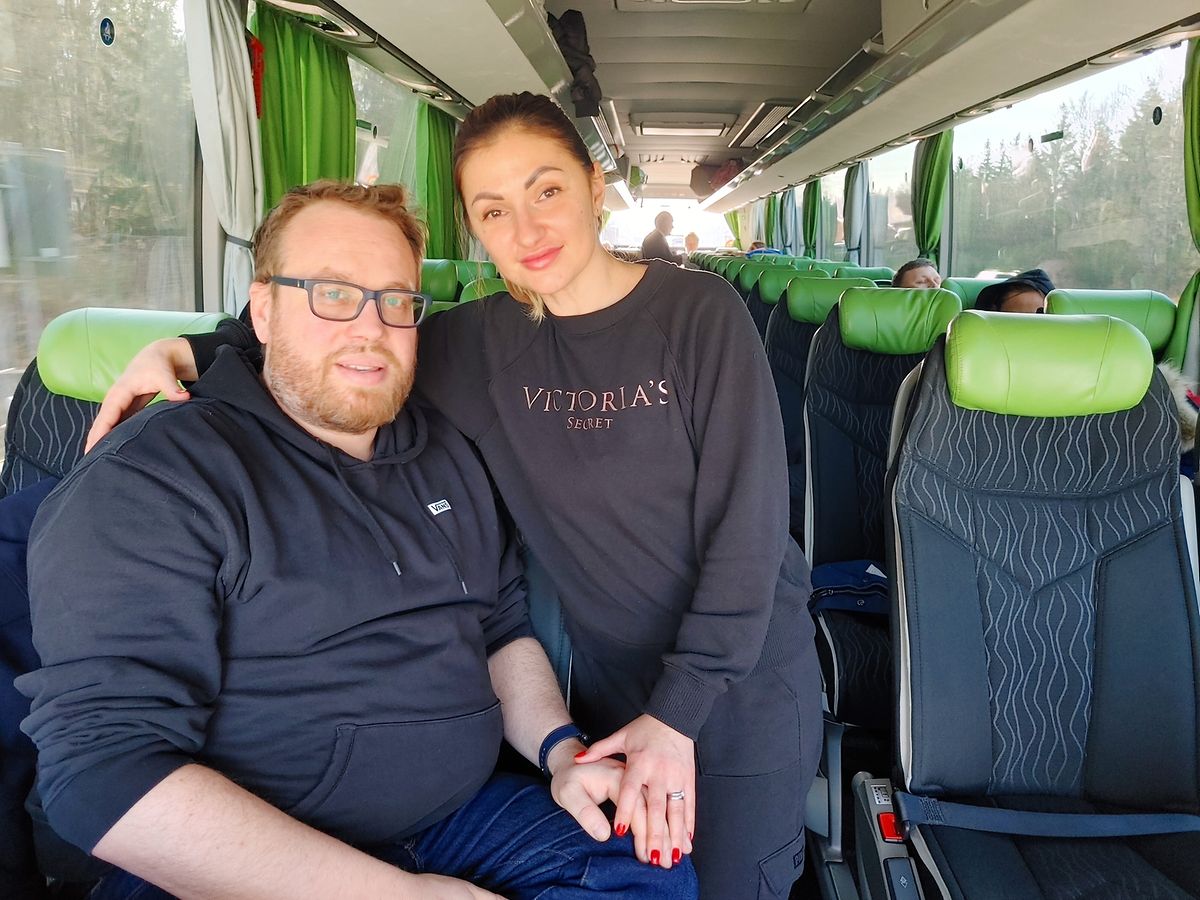 Julien Doussot and his wife Tetiana organised a bus to bring refugees to Luxembourg
Marlene Brey
Frenchman Julien Doussot and his wife Tetiana, from Kiev, immediately swung into action when the invasion started, creating an association and raising funds to rescue refugees, assisted by the Sales-Lentz company, which provided a bus to enable them to bring 34 people to Luxembourg. 
Stopping first at the Polish border, the pair travelled to Romania, where they collected the Romaniuk family, who are thankful that they did not have to be split up. 
Mariia Romaniuk's husband, Aleksii, benefited from an exemption which allows men with three or more children to leave the country. He was one of only two Ukrainian men permitted to board the bus to Luxembourg.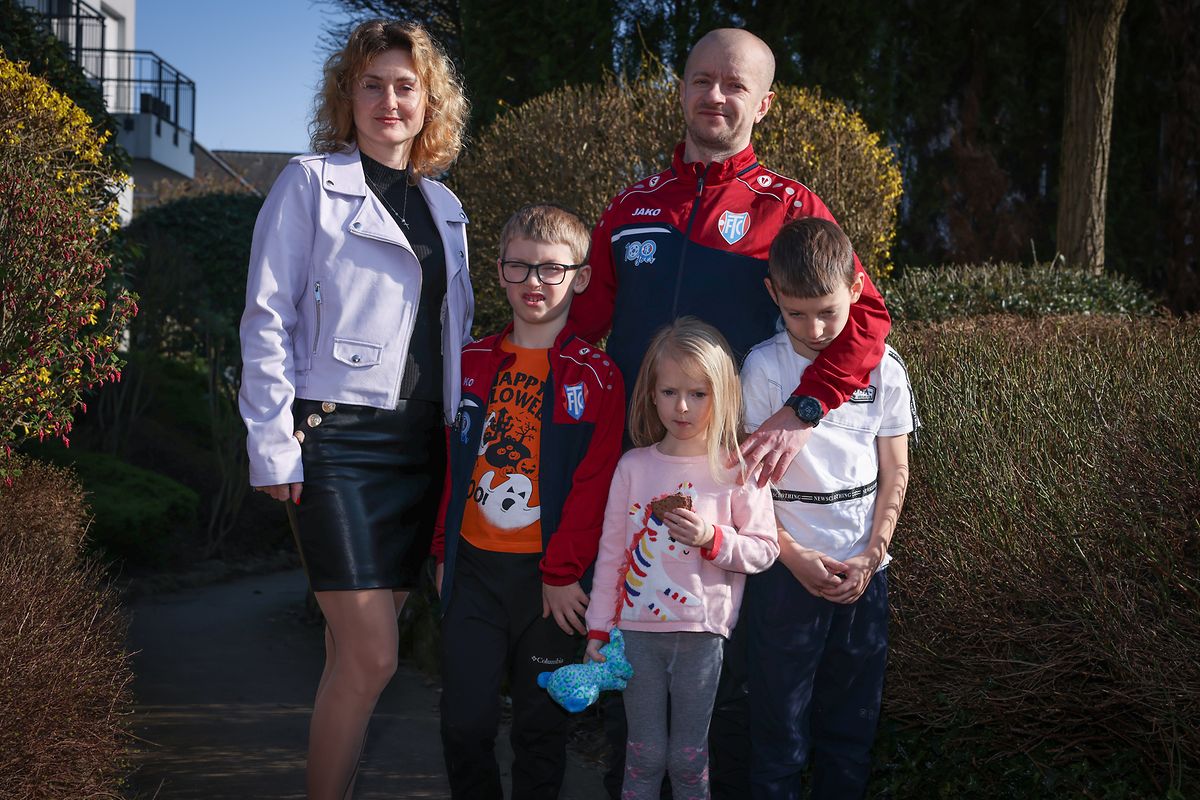 The Romaniuk family – Mariia, her husband Aleksii and their children Stephanie (6), Rodion (9) and Veniamin (7) – are hoping to secure accommodation in Dommeldange
Marc Wilwert / Luxemburger Wort
The couple, who were on holiday in western Ukraine when the invasion began, had planned to stay in the country until they saw images on television of attacks targeting their home city of Bucha, near Kiev. 
The family – including daughter Stephanie (6), and sons Rodion (9) and Veniamin (7) – travelled to Romania, from where they embarked on a three-day trip to the Grand Duchy. 
A full day was spent at the Hungarian border, where desperate pleas were made to officials to let the bus through. "The official response that we were given by the Hungarian guards was that people didn't have biometric passports," says Doussot. 
After putting a "lot of pressure" on the Foreign Ministry in Luxembourg to intervene with their Hungarian counterparts, the vehicle was eventually allowed to cross the border. The scenes were "terrible", Doussot recalls, with a large queue of vehicles and many people stuck for hours on end. "One girl who was there collapsed and died," he says.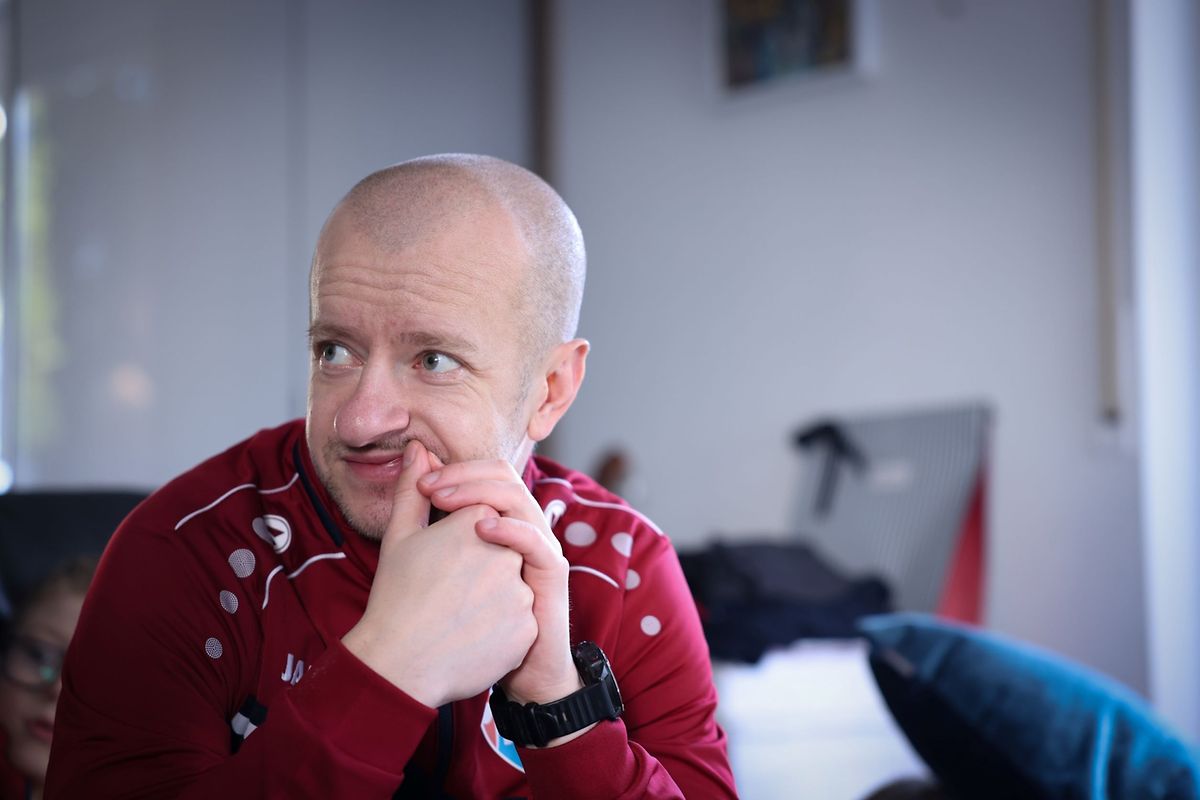 Aleksii Romaniuk was one of only two Ukrainian men permitted to board the bus to Luxembourg
Marc Wilwert
There were heart-rending decisions to be made on all sides, Doussot says. "I tried to take some people who had a connection with Luxembourg," he says, adding that he did not have space for everyone who approached him seeking to flee. 
"It was also difficult for people to make the decision to leave," he notes. "For most people that we brought back, there were no husbands able to come with them. It is the first time that many of them have come somewhere alone."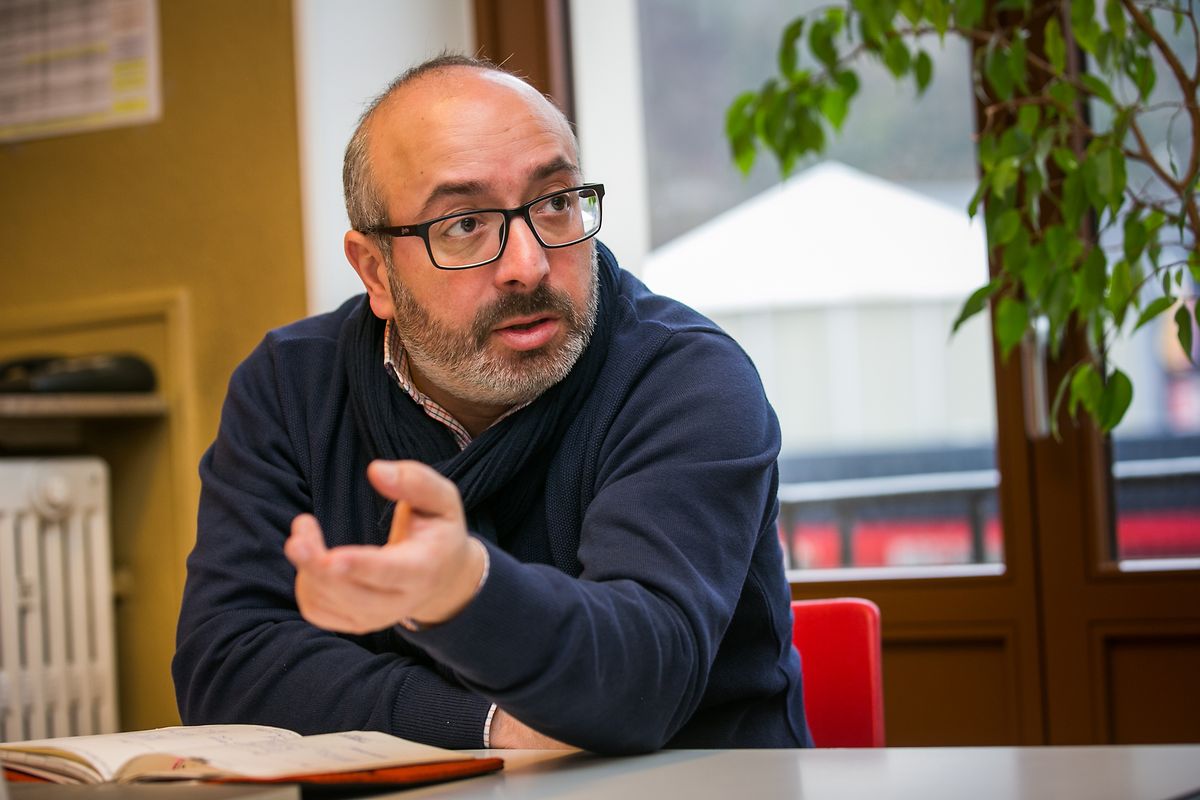 Sérgio Ferreira, from ASTI, is helping the new arrivals to start a new life in the Grand Duchy
Lex Kleren
Unlike little baby Artur in Bonnevoie, the Romaniuk children are old enough to understand that something is seriously wrong. "The children are always asking questions," mother Mariia explains. "My parents are near Kiev, and the children are always asking how their grandmother and grandfather are."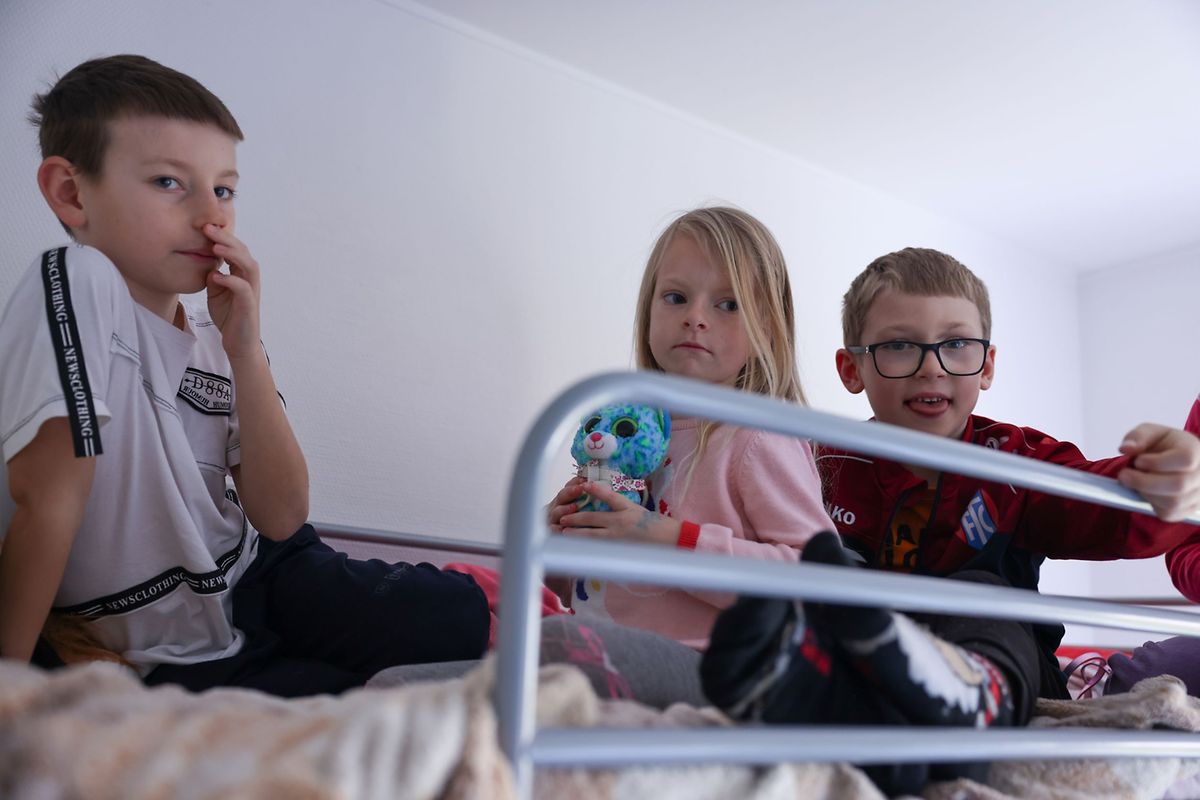 The Romaniuk children are "always asking questions" about the situation, says their mother
Marc Wilwert
The family is planning to move to their apartment in Dommeldange while hoping – just like the Klymnyuks – that their stay in the Grand Duchy will be a short one. 
"If it stops soon then I want to go back. But we have adapted very well here," Mariia says. "The children are going to the football club and have learnt a few French words. Luxembourg is a very beautiful place and people are very kind."   
---
The Luxembourg Times has a new mobile app, download here! Get the Luxembourg Times delivered to your inbox twice a day. Sign up for your free newsletters here.
http://www.luxtimes.lu/en/luxembourg/we-didn-t-say-goodbye-fleeing-the-bunker-for-bonnevoie-626f9a0bde135b9236bd05a7 fleeing the bunker for Bonnevoie