Asia
Former Hong Kong journalist urges Taiwanese to value their voting rights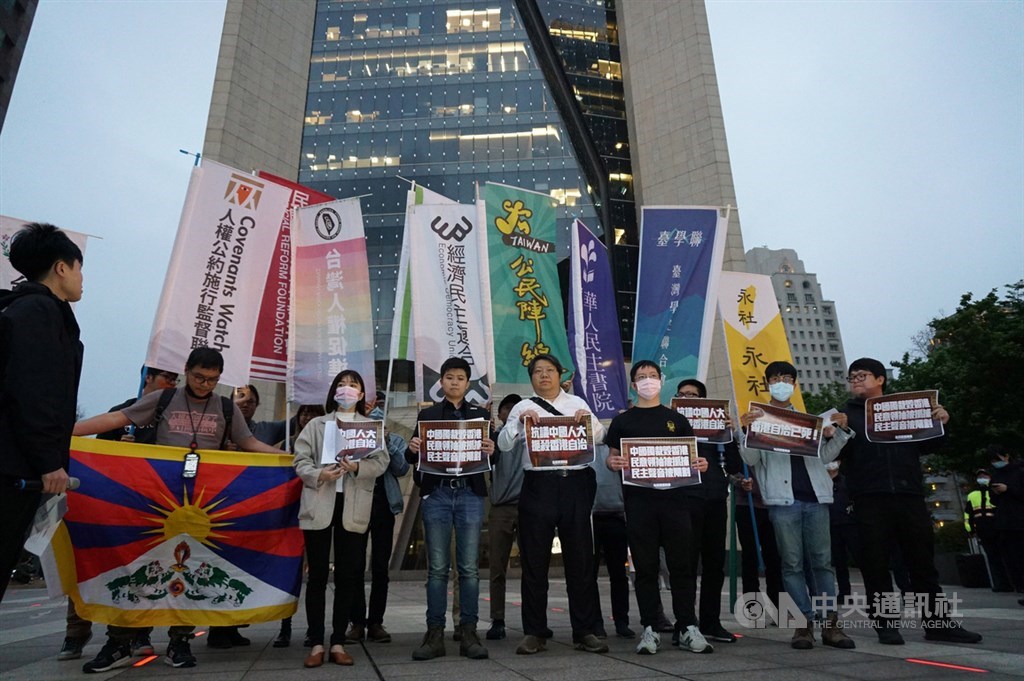 Taipei, Nov. 21 (CNA) Like many colleagues in the Hong Kong press, A-Chieh, [a pseudonym] He left Beijing after Beijing's national security law made it potentially illegal for journalists to report freely.
The 1997 Basic Law promised universal suffrage for Hong Kong in both the election of the Chief Executive and the Legislative Council. But hopes of free and fair voting have all but vanished as Xi Jinping (Xi Jinping)-led China gradually turned the city's administration into a closed shop open only to Beijing-approved candidates.
"We thought the police would never fire tear gas or shoot at us. [during pro-democracy protests]I thought there was always an opportunity to vote," said A-Chieh, who is now temporarily in Taiwan as a freelance journalist.
The same was true for the Hong Kong press. Fearing prosecution under the National Security Act introduced in 2020, nearly every independent media outlet in the city has chosen to shut down or transfer ownership to pro-government owners.
A-Chieh now finds himself in a completely different political scene. Election campaigns are in full swing ahead of Taiwan's "9 to 1" elections on November 26th. Voters will choose his 11,023 local government officials, including mayors, magistrates and city council members.
Citing Hong Kong's experience, A-Chieh warns that complacency could endanger Taiwan's democracy. "[The voters] I am not involved in the election like I used to be," A-Chieh said, urging Taiwanese people to "cherish the vote as if it were the last vote."
China's public apathy and recognition of the importance of voting too late allowed it to dismantle a system that promised universal suffrage and press freedom to Hong Kong citizens, said A-Chieh.
"Hong Kong people have historically been unenthusiastic about elections, with an average voter turnout of around 40%. It was only in 2019 that Hong Kong achieved a record turnout of 71%. It was too late.In 2021, the electoral system changed and voting became irrelevant," said A-Chieh.
A-Chieh, who has seen the Chinese government erase Hong Kong's political rights, said Taiwanese people seemed "indifferent to the looming threat" posed by China.
"In this year's election, I feel like people are going about business as usual, not talking much about the Chinese threat," he said. "[The voters] "I'm not as involved in the election as I used to be."
The Beijing government, now overrun with hardliners and Xi Jinping supporters, signaled a tougher stance on Taiwan at the Chinese Communist Party's 20th National Congress in October.
In light of this, A-Chieh said there needs to be a serious discussion between electoral candidates and voters about how to deal with escalating pressure.
The Democratic Progressive Party (DPP)'s viewing of the election as a vote to "resist China and defend Taiwan" seems to have failed to inspire the public, he said.
In a separate interview with CNA on Nov. 17, the former Hong Kong journalist, who goes by her name Ms. Huang, said that despite extensive coverage of Taiwan's elections in Hong Kong in the past, this time around. said it was not. Year.
Since the national security law was introduced, the Hong Kong media "have refrained from reporting political news about Taiwan since then," said Huang, who immigrated to Taiwan several years ago.
This year's vote was in stark contrast to Taiwan's presidential election in January 2020, which Huang said attracted large numbers of Hong Kong tourists eager to observe democracy in action.
But Huang said he was surprised to see many Hong Kongers traveling to Taiwan to witness this year's elections, seeing civil society groups and pro-democracy activists restricted in their activities by national security laws. He said he didn't think so.
Nonetheless, many in Hong Kong will continue to keep an eye on Taiwan's elections this year.
"My friends in Hong Kong often asked me about the election. I hoped that Taiwanese people would cherish their right to vote," Huang said.
https://focustaiwan.tw/politics/202211210017 Former Hong Kong journalist urges Taiwanese to value their voting rights