Europe
Former Pacifico Legal Springs executives join offshore aquaculture company Forever Oceans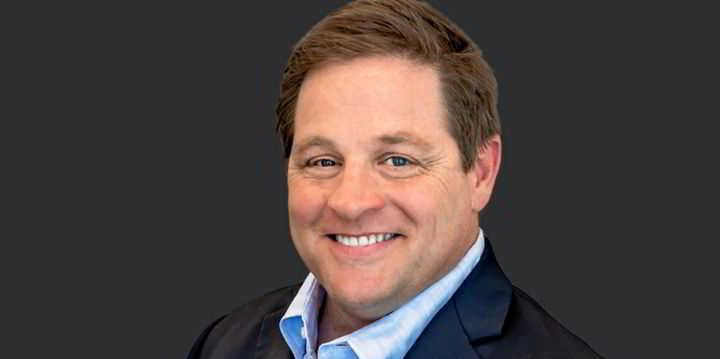 Guy Lott, a sales veteran in the seafood industry, has been appointed Vice President of Global Sales for Forever Oceans, an offshore aquaculture company.
"Guy's background and results-focused sales approach impressed me a lot," said Bill Bien, CEO of Forever Oceans.
"Guy's love for sustainable aquaculture has been around for years. Our technology is to provide consumers with delicious protein and help address global food security challenges. I believe in my promise. "
With the addition of Lott, we have created a new leadership team that transforms Forever Oceans from a proof-of-concept startup to what is known as the "key player" of the sustainable seafood industry.
Lott has joined CEO Bill Bien, CFO Ilya Cantor, CTO Mat Goldsborough, CMO Monica San Miguel, and COO Ross Gordon.
In his recent position, he was Vice President of Global Sales at Pacifico Aquaculture, the world's first and only producer of true striped bass grown in the ocean.
The article continues below the ad
Prior to that, he was Vice President of North American Sales at Regal Spring Tilapia and a leading position at Harvest Select Catfish.
In addition to his professional role, Lot is currently a member of the Board of Directors of the National Fisheries Research Institute, a Fellow of the American Chef Academy, and a member of the Alabama Seafood Marketing Commission.
"I think Forever Oceans has the best automated offshore agricultural technology in the aquaculture industry. We were part of a leadership team to expand production for the first commercial harvest later this summer. I'm happy about that. "
Huge ambition
In January, Forever Oceans signed an agreement with the Brazilian government on an agricultural license of 64,200 hectares. This will allow the company to produce fish about 10 miles from the country's coast. This has the potential to make Brazil a major player in the world of offshore aquaculture production.
More than three times as large as Washington, DC, the area has two zones that represent the largest offshore license ever granted in the aquaculture industry.
The first 20-year agreement allows Forever Oceans to raise fish in automated enclosures off the state of Bahia in northeastern Brazil.
Forever Oceans cultivates amberjack, locally known as "olho de boi" or remeiro.
Initially, 24 automatic enclosures are planned in two oceanic zones.
Based in the United States, the company has a new site in Brazil, a research and technology facility in Hawaii, an offshore business in Panama, and plans to do an offshore business in Indonesia.
https://www.intrafish.com/people/ex-pacifico-regal-springs-exec-joins-offshore-aquaculture-company-forever-oceans/2-1-1208362 Former Pacifico Legal Springs executives join offshore aquaculture company Forever Oceans