Europe
Four new official ambassadors to Monaco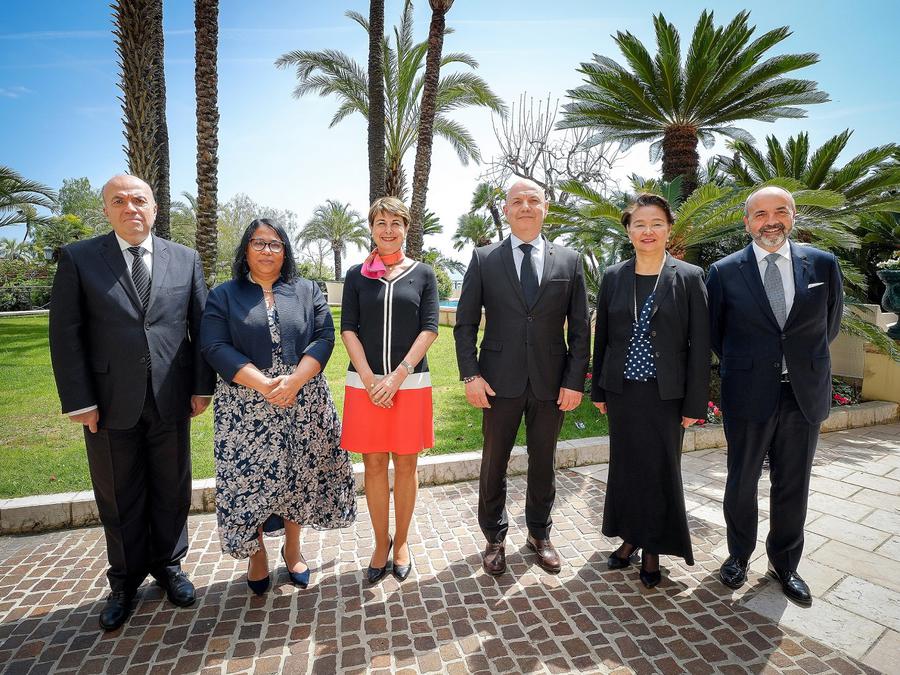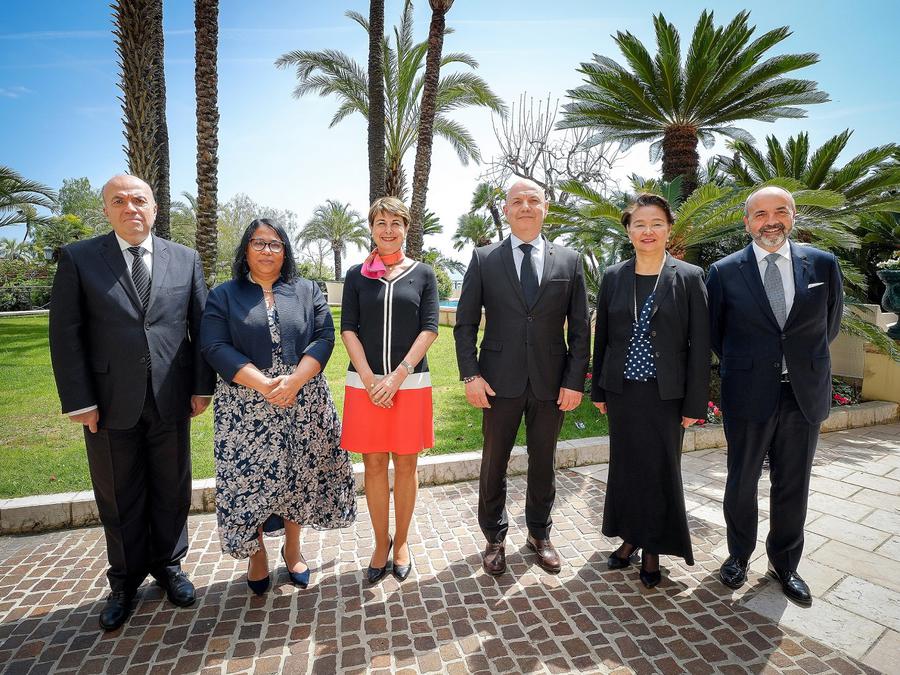 © © Communication Department / Manuel Vitali – From Left to Right: Nikolay Milkov, Maria de Lurdes Beassa, Isabelle Berro-Amadeï, Laurent Anselmi, Junever M. Mahilum-West, Niels Engelschion
The Principality welcomed diplomats from East Timor, the Philippines, Norway and Bulgaria.
On Tuesday, April 26, Foreign Minister Isabelle Berro-Amadeï welcomed four new official ambassadors to Monaco who presented their credentials to Albert II.
Maria Luludes Bessa, who began her diplomat career at the Embassy of East Timor in Portugal in 2001 and is now the Ambassador Extraordinary and Plenipotentiary of East Timor in Switzerland. Maria Lourdes Bessa is also the Permanent Representative of the United Nations Office and other international organizations in Geneva.
Junever M. Mahilum-West is currently the Philippine Ambassador to France, Jordan and Palestine after serving as Secretary-General of the ASEAN Philippines.
Related item: Costa Rica, Mauritania, Lesotho: Three new official ambassadors to Monaco
Niels Engelschion became Deputy Chief Cabinet Secretary in 2015 and subsequently Secretary of the Bureau of Foreign Trade on European Affairs. He has been the French ambassador to Norway since 2021.
Nikolay Milkov has held various positions in the Bulgarian Ministry of Defense since 1992. Since 2021, he has been the French Ambassador Extraordinary and Plenipotentiary, Permanent Representative of UNESCO, and Individual Representative of the Head of State of OIF.


https://www.monaco-tribune.com/en/2022/04/four-new-official-ambassadors-to-monaco/ Four new official ambassadors to Monaco