Asia
Fuel price hike is government's last option: Jokowi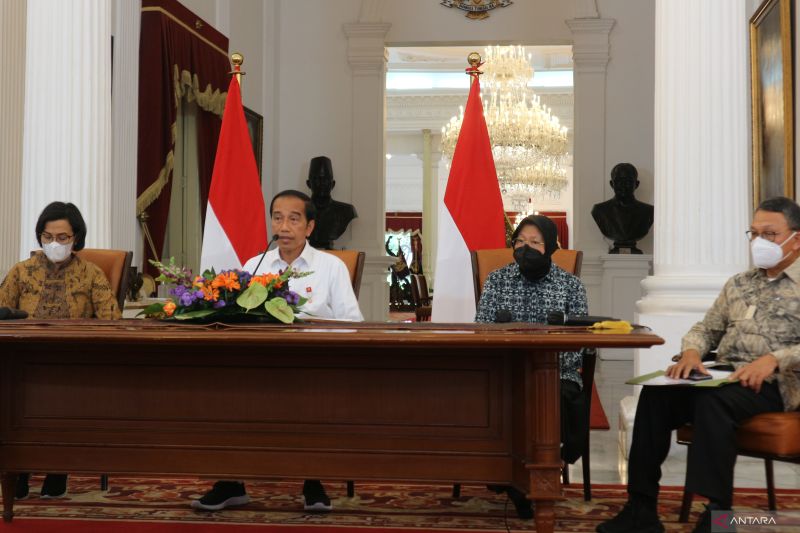 JAKARTA (ANTARA) – President Joko Widodo (Jokowi) said the decision to raise fuel prices in Indonesia was the government's last resort.
"Diverting subsidies to fuel is the last option. This decision will lead to price adjustments for some fuels. will," he said at a press conference at Merdeka Palace. Jakarta, Saturday.
At the press conference, the Head of State was accompanied by Finance Minister Sri Mulyani Indwati, Social Affairs Minister Tri Rismaharini, Energy and Mineral Resources (ESDM) Minister Arifin Tasrif and State Minister Pratikno.
Minister Tasrif announced an increase in the price of subsidized fuel. Diesel, Rp5,150.00 per liter to Rp6,800.00 per liter. The non-subsidized Pertamax is priced from Rp12,500.00 per liter to Rp14,500.00 per liter and is effective from 14:30 local time on Saturday, September 3, 2022.
"State funds should be prioritized to provide subsidies to disadvantaged people, and at this time, the government has to make decisions in difficult circumstances," Jokowi said.
He later pointed out that the government has taken all possible actions to protect people from fluctuations in world oil prices.
"Actually, we want to keep domestic fuel prices affordable by providing subsidies from the state budget. It has tripled to trillion rupiah," he said.
Moreover, more than 70% of the subsidies are used by groups of people who can buy fuel at full price, such as car owners, he added.
The government has provided Direct Cash Assistance (BLT) for Rp12.4 trillion of Fuel (BBM) to 20.65 million beneficiaries. Support worth Rp 150,000 will be given to him four times.
The government also provides a budget of Rp9.6 trillion for its 16 million workers with a maximum monthly salary of Rp3.5 million in the form of wage subsidies of Rp600,000.
"I have ordered local governments to use 2% of the Rp2.17 trillion general transfer fund for online motorbike taxis and public transport support for fishermen," he said.
The president said the government is committed to targeting the right beneficiaries when disbursing aid.
"Subsidies must benefit the poor," Jokowi stressed.
related news: Car owners continue to enjoy fuel subsidies: minister
related news: Ready to Distribute Fuel Cash Assistance, Update Recipient Data: Government

https://en.antaranews.com/news/247897/fuel-price-increase-is-the-governments-last-option-jokowi Fuel price hike is government's last option: Jokowi