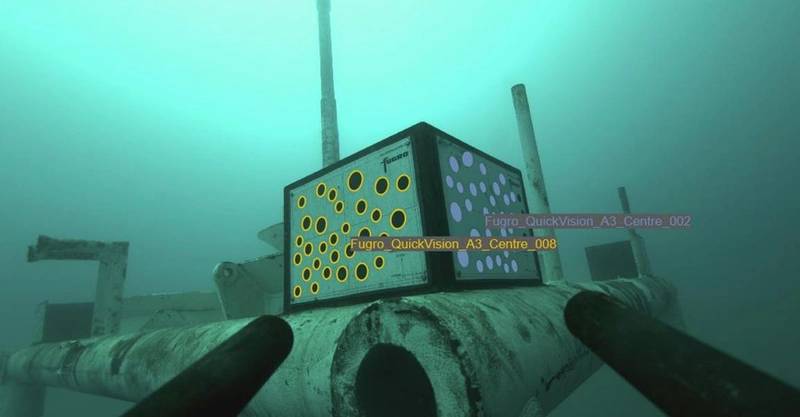 Danish offshore vessel operator Maersk Supply Service has signed a seafloor survey and positioning contract with Dutch geographic data specialist Fugro. Sepetiba FPSO At the Petrobras Deep Sea Melo 2 Project off the coast of Brazil.
Fugro said Thursday that operations would begin in the first quarter of 2022 and will last for about four months.
In this project, Fugro plans to use the QuickVision Augmented Reality Camera, a touchless vision-based approach demonstrated in the Petrobras Mero 1 Deep Sea Project in 2021.
"QuickVision is part of Fugro's strategy to make offshore operations safer, more efficient and sustainable. The camera system integrated with Fugro's Starfix navigation suite requires staff to attach sensors to undersea assets. It will eliminate the need for offshore personnel. Time and carbon emissions. "
In the Mero 2 project, Fugro will use this technology to guide the installation of 24 submarine torpedo piles and mooring lines, supporting real-time positioning for additional submarine installation and construction activities.
John ChattenFugro's Business Development Manager for Marine Business in Brazil said: Fugro's goal is to provide innovative solutions for complex installation and construction projects that contribute to the responsible development of Brazil's energy assets and to be selected as a partner for undersea services. "
The Mero1 and Mero2 projects are part of the Mero field under the responsibility of the Libra Consortium, with Petrobras operating the following partners (Shell Brasil (20%), TotalEnergies (20%), CNODC (10%)) (40). %)is. CNOOC Limited (10%), along with the state-owned company Pré-sal Petróleo SA – PPSA – is the manager of the production sharing agreement.
Provided by SBM Offshore, Sepetiba FPSO has up to 180,000 barrels of oil per day, 250,000 barrels of water per day, and 12 million standard cubic meters of associated gas per day. The minimum storage capacity is 1.4 million barrels of crude oil. The FPSO is moored and spreads to a depth of approximately 2,000 meters.
This unit is built under SBM's Fast4Ward program. The program combines a new build of a multipurpose hull with several standardized topside modules and is expected to be delivered in 2022.
https://www.oedigital.com/news/493699-fugro-s-augmented-reality-camera-to-assist-with-sepetiba-fpso-mooring Fugro's Augmented Reality Camera to Assist