Asia
Generation Z is the starting point to build glory for Indonesia: DPR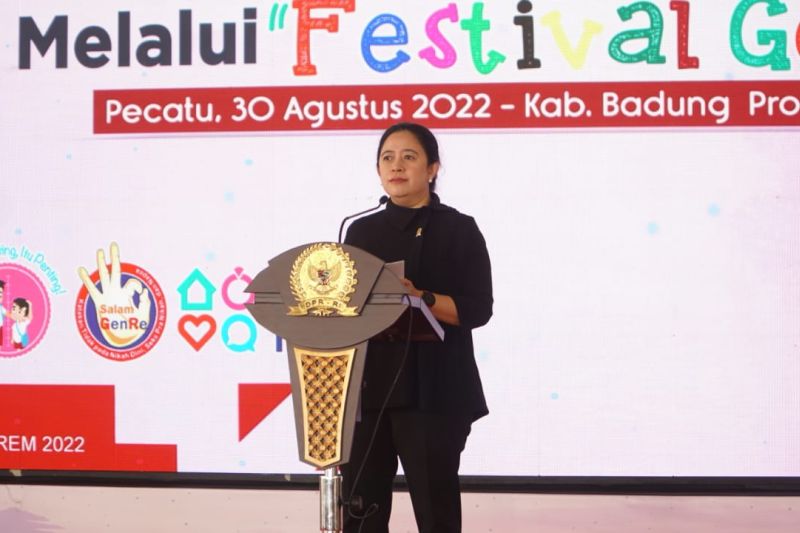 JAKARTA (Antara) – Generation Z has been the starting point for building Indonesia's glory in the face of globalization through superior and well-rounded talent, said Speaker of the House of Representatives (DPR) Puan Maharani.
"I think Generation Z is the starting point for Indonesia's glory. These young people will later follow the current development. They will decide whether the country can achieve Golden Indonesia in 2045." Maharani said in a statement received in Jakarta on Wednesday.
Maharani said globalization is forcing young people to keep up with current developments. If people want to achieve Golden Indonesia in his 2045, they will have to carefully sort through the different effects that occur.
As for the negative effects of globalization, it's an unfavorable lifestyle. Therefore, it was important to open up opportunities for children affected by conditions such as stunting, or children experiencing impaired growth and development due to malnutrition.
In order to balance the strong currents of globalization that can adversely affect generations in the country, she appealed for the need to do so by building human resources through family planning from a young age.
related news: Paying More Attention to Younger Generations: Members of the House of Representatives
Maharani said that adolescent girls who are to embrace motherhood must be prepared to give birth to healthy children.
Understanding and adhering to the first 1,000 days of life (HPK) through participation in family planning (KB) programs and enhanced information dissemination are also considered important.
All these efforts are a form of collective seriousness that will determine the future of the Indonesian generation of talented, intelligent and quality human resources.
Teenagers now prefer to listen to the advice of their peers, so she made the most of this opportunity through a program called Generating Plans (Genre) by the National Board of Population and Family Planning (BKKBN). expressed optimism. Raise awareness about mature family planning.
Women's Empowerment and Child Protection Minister I Gusti Ayu Bintang Dharmawati said she has worked tirelessly to prevent child marriage, which has played a major role in reducing stunting.
"If children grow up healthy in mind and body, we can become a developed country.
related news: Younger generation should participate in digital transformation: Minister
related news: Younger generation could create inclusive jobs: Minister
https://en.antaranews.com/news/247257/gen-z-is-starting-point-for-building-indonesias-glory-dpr Generation Z is the starting point to build glory for Indonesia: DPR