Middle East
Global Media Congress Senior Organizing Committee Reveals Accompanying Conference Agenda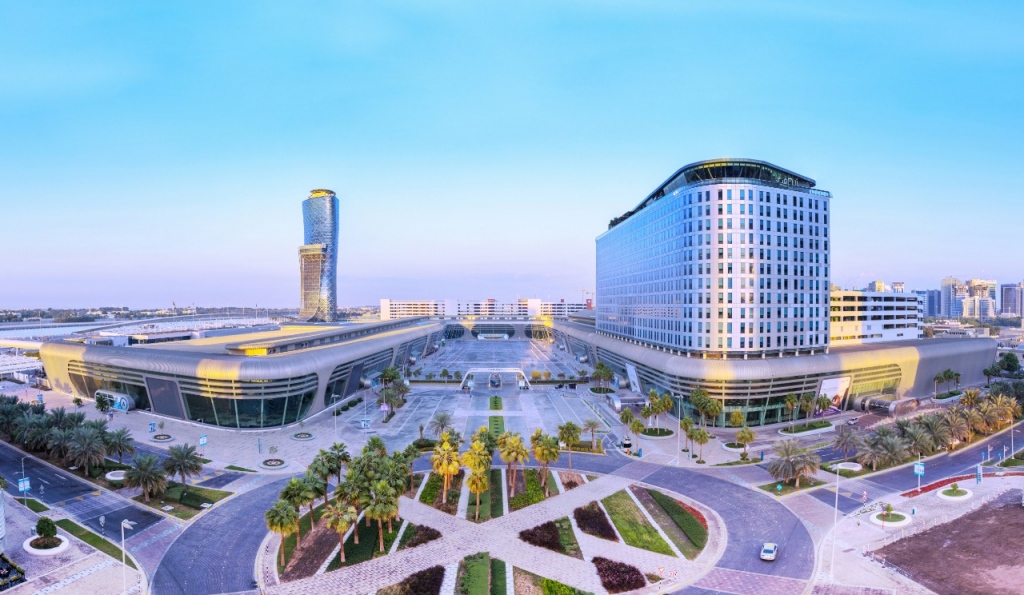 The High Organizing Committee of the Global Media Congress, held under the auspices of Deputy Prime Minister and Minister of Justice of the President Sheikh Mansour bin Zayed Al Nahyan, will be part of the 1st Global Media Congress announced the agenda. The agenda includes 40 speakers and 30 sessions by international experts.
The Global Media Congress, taking place November 15-17, is a professional conference focused on the latest developments and futures, organized by the Abu Dhabi National Exhibition Company (ADNEC) in partnership with the United Arab Emirates News Agency (WAM). conferences and exhibitions. media department. The event is a partnership and partnership between various media institutions to strengthen the development of the media sector, ensure its long-term sustainability and continuously deliver solid, reliable and reliable content. Provide an opportunity to discuss common means.
As part of the event's agenda, the Global Media Congress will host the first conference in the Middle East under the theme "Shaping the Future of the Media Industry". This three-day conference of his aims to bring the entire media sector together to exchange ground-breaking ideas and cutting-edge solutions that will shape the future of the industry. It also provides a unique platform to highlight the position of mass media in the Middle East, while engaging global audiences and driving innovative visions and collaborations that move the sector forward.
At the first conference, international media experts will provide new perspectives and insights on the most inspiring case studies. The high-impact three-day conference will feature presentations by prominent leaders from multiple industries, including journalists, broadcasters, and social media, with sessions focused on digital communications, artificial intelligence, advanced technology, and innovation in the media sector. , shed light on the accelerating development of the industry. Entities, governments, regulators, technology companies.
The first day of the conference will feature the Transformative Forces of Media, Future Focus: Is Digital Media Fertile Land for Future Investments?, and Investing in the Metaverse: How Media Companies Will Benefit and Predict What will be the ROI?" topic. ? ".
Day 2: "The role of think tanks in influencing media content"; "Exploring social media consumption across the region and how this has changed the media landscape"; Discuss the rise" and other topics. Video in shape changed the media industry."
The third and final day will focus on "Diversity and Inclusion in the Digital Age: Women in Media," "Consumer Psychology: Predicting Current and Future Consumer Trends in Media Consumption," and "Addressing 4IR and Beyond." focus on closing the skills gap for
Mohamed Jalal Al-Reishi, Executive Director of the Emirates News Agency WAM and Chairman of the High Organizing Committee of the Global Media Congress, said: For attendees who wish to gain a deeper understanding of current trends and futures in the media landscape.In addition to identifying avenues for start-ups, the conference will explore different prospects for collaboration in the media sector, innovative technologies It provides a well-rounded platform for market entry into the media industry that promotes sustainable development efforts in communities. "
Humaid Matar Al Dhaheri, Managing Director and Group CEO of Abu Dhabi National Exhibition Company (ADNEC) said: The Global Media Congress is a group that enables national talent and transfers and localizes the knowledge that enriches the nation's media industry. To provide an opportunity to exchange ideas that contribute to shaping the future of the media sector. With the Global Media Congress, Abu Dhabi and the United Arab Emirates are prime destinations for major international events and conferences. "
With more than 150 companies dedicated to the media and production industry, the conference is a world-class venue where buyers and sellers can meet, learn, network, do business and explore new products, solutions and technologies. , offers an opportunity not to be missed.make a big leap
http://www.eyeofriyadh.com/news/details/higher-organizing-committee-for-global-media-congress-reveal-accompanying-conference-agenda Global Media Congress Senior Organizing Committee Reveals Accompanying Conference Agenda