Asia
Government optimizes G-to-G scheme to protect migrant workers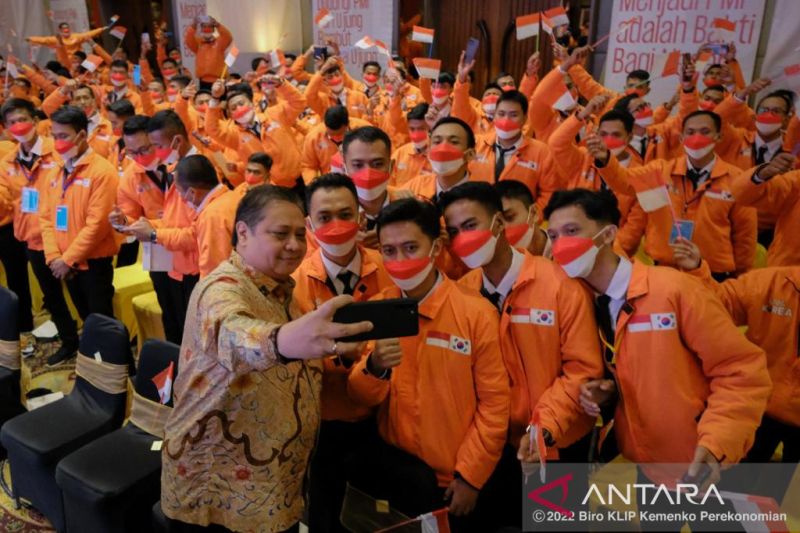 JAKARTA (ANTARA) – The Indonesian government is optimizing a government-to-government (G-to-G) scheme to protect Indonesia's migrant workers (PMI) by helping them in the early stages of recruitment.
Coordinating Minister for Economic Affairs Airlangga Hartart said during the dispatch of 551 PMIs, "Migrant workers have become one of the pillars of economic growth in the country, and through large remittances or earnings to the country, they contribute to national income and economic output. It makes a tangible contribution to sexuality," he said. South Korea, Monday.
During the recruitment phase, governments ensure the safety of migrant workers by rooting out syndicates that offer illegal placements in destination countries.
Meanwhile, PMI remittances from South Korea reached USD 22 million in Q2 2022. In view of this contribution, the government strives to improve services and protection for migrant workers through various policies.
related news: Indonesia and Saudi Arabia agree to merge PMI deployment systems
The policy covers partial reserves for certain types of work, placement fees for ten vulnerable positions, departure and return ticket fees, work visas, and legality of work contracts, vocational training, social security, health diagnostics, transport, accommodation, etc.
Additionally, the government has allocated a budget of Rp 390 billion in 2022 to provide small business credit (KUR) for migrant workers.
The loan limit was also raised from Rp25 million to Rp100 million.
"For migrant workers who need financial assistance before leaving the country, the government provides PMI with KUR up to Rp 100 million, so that they do not have to sell things or borrow from loan sharks. said Hartarto.
On Monday (August 22nd), the government sent 551 PMIs to South Korea via the G-to-G method. Most of the migrant workers were placed in the manufacturing and fishing sectors.
related news: Expect increased budget support to protect migrant workers: BP2MI
related news: Collaboration facilitates PMI placement abroad: BP2MI
https://en.antaranews.com/news/245773/govt-optimizes-g-to-g-scheme-to-protect-migrant-workers Government optimizes G-to-G scheme to protect migrant workers