Asia
Government to monitor food prices to predict inflation risk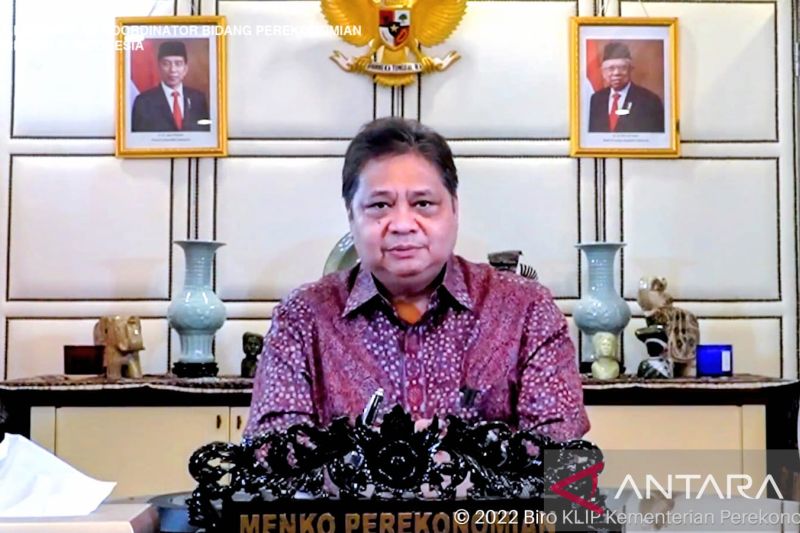 We keep track of the (dynamics) of food prices so we can quickly predict if prices spike
JAKARTA (ANTARA) – With rising fuel prices, the government is closely monitoring commodity prices to anticipate the risk of rampant inflation.
Coordinating Minister for Economic Affairs Airlangga Hartart said on Friday, "We continue to monitor the (dynamics) of food prices, so we can quickly predict if there is a spike in prices."
Prices for some commodities, such as chili and shallots, rose after the fuel price hike in early September, but remained stable in a downward trend.
However, rice prices are still trending upward and should be monitored.
Through central and regional inflation management teams, the government has continued to improve cooperation on policy programs for price stability, especially after fuel price adjustments.
related news: Central Kalimantan government prepares 30,000 affordable food packages

"Synergies between inflation control teams will also be improved through the National Campaign to Control Food Inflation to promote price stability," the minister said.
In addition, the government is also expanding interregional cooperation, especially between surplus or deficit regions, as a means of maintaining the availability of food reserves.
Another effort to stabilize rice prices without delay involves increasing the frequency of market manipulation, including food stock availability and price stabilization programs.
related news: E Java launches program to forecast inflation after rising fuel prices
Additionally, in addition to promoting the use of technology to facilitate distribution, cooperation with digital agriculture players is also being encouraged to boost productivity, Hartarto said.
The government is also pushing home garden programs for commodities such as chili to anticipate high demand at the end of the year.
"In the medium term, we also plan to develop a closed-loop program in the downstream of horticultural products," he said.
Facilities and infrastructure for storing harvested products will also be improved, especially in production center areas, to ensure a longer shelf life.
He said he was confident all of these efforts would help keep inflation below 5% by the end of 2022.
related news: BI cuts global growth forecast to 2.8%
related news: President orders end of dependence on imports for domestic soybean stocks
https://en.antaranews.com/news/251329/government-watching-food-prices-to-anticipate-inflation-risk Government to monitor food prices to predict inflation risk