Europe
Grimaldi Forum Monaco is getting bigger and bigger!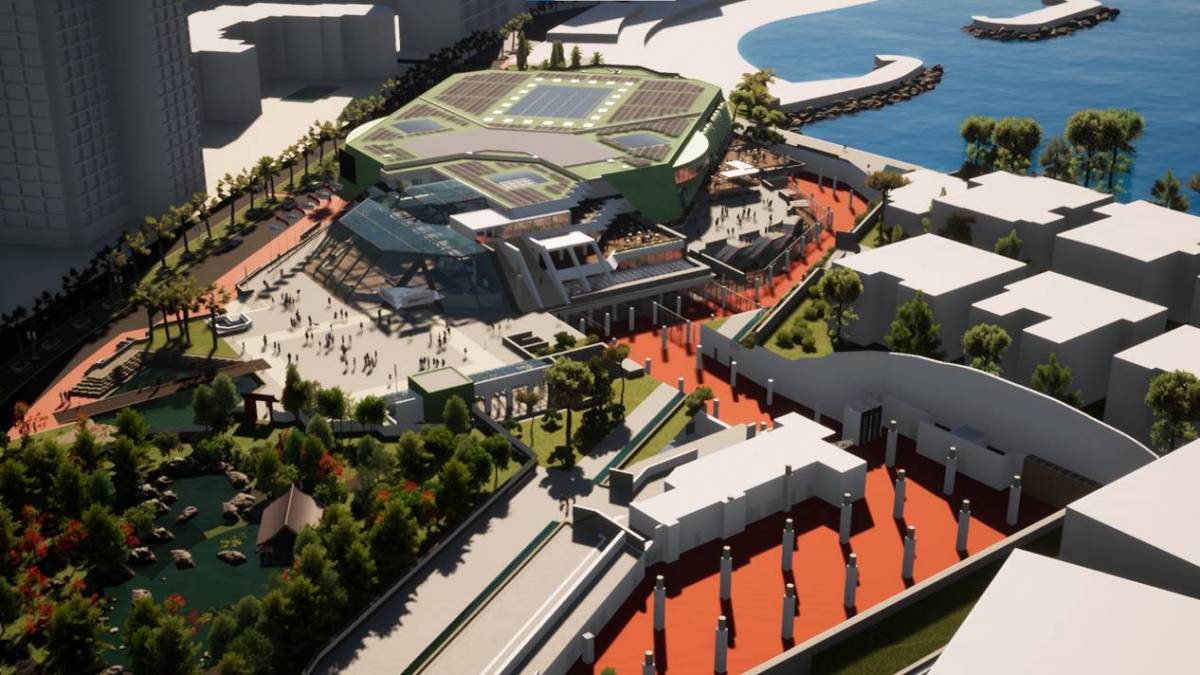 When celebrating the quarter century of its existence in 2024, Grimaldi Forum There are special gifts to offer to our clients as early as 2025. In short, it's a vast expansion of a building in an ecological area boasting green spaces and the Mediterranean.
In just two and a half years, the Principality Conference and Cultural Center will increase its exhibition capacity by 50% and add 6,000 square meters of space.
Access to this extension is also from a separate external entrance on the sea side, as it is directly linked to the Diaghilev Exhibition Hall and connected to the rest of the building.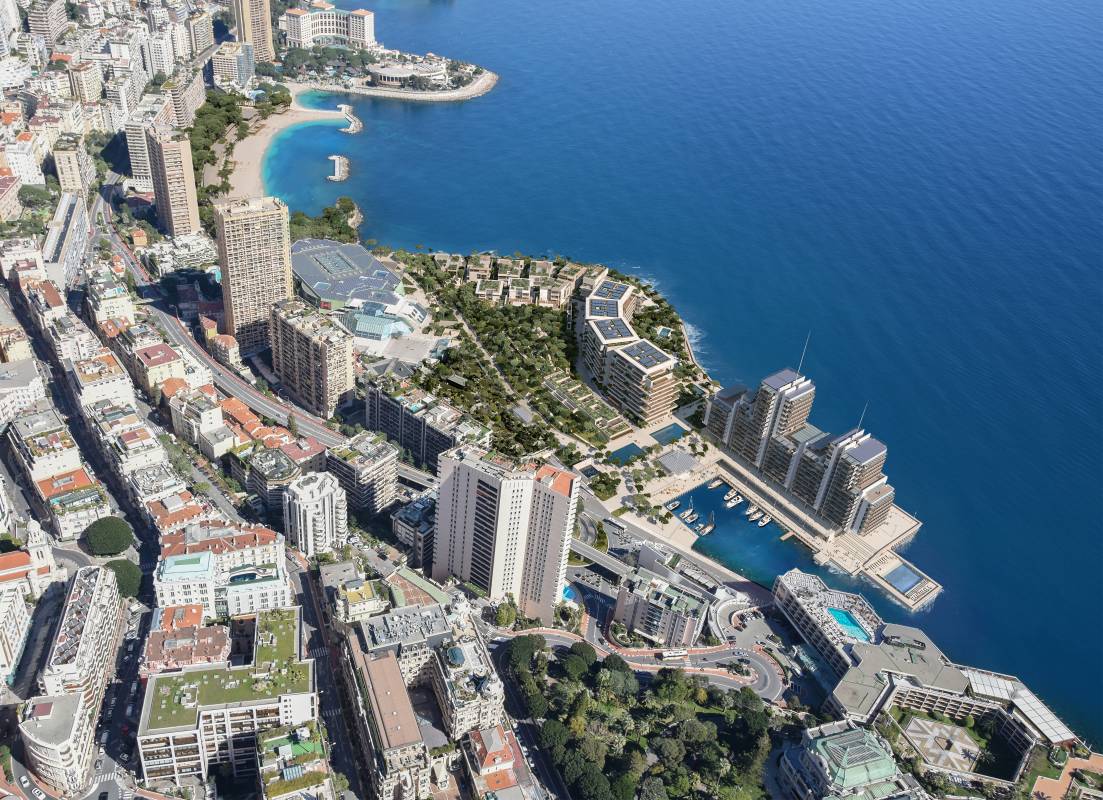 These versatile and modular new spaces are divided into three zones:
Starting from the existing hall, the new Diaghilev Gallery and its 1,031 meters

2

Will be able to accommodate about 370 meters

2

Of the net space for the stand

Alongside the current building, the Carre Room and Patio Room on the sea side have plenty of natural light.Total surface area of ​​1,453 m or more

2

Will be able to accommodate about 670m

2

Divide into up to 8 meeting rooms with net space for stands or theater style 376PAX.

The 3,180 sqm pinade hall completes this new offer with a capacity of up to 1,320 meters

2

Net space for exhibition stands, up to 10 modular meeting rooms each for 80 people in theater style, or a seated dinner for up to 1,650 people for catering.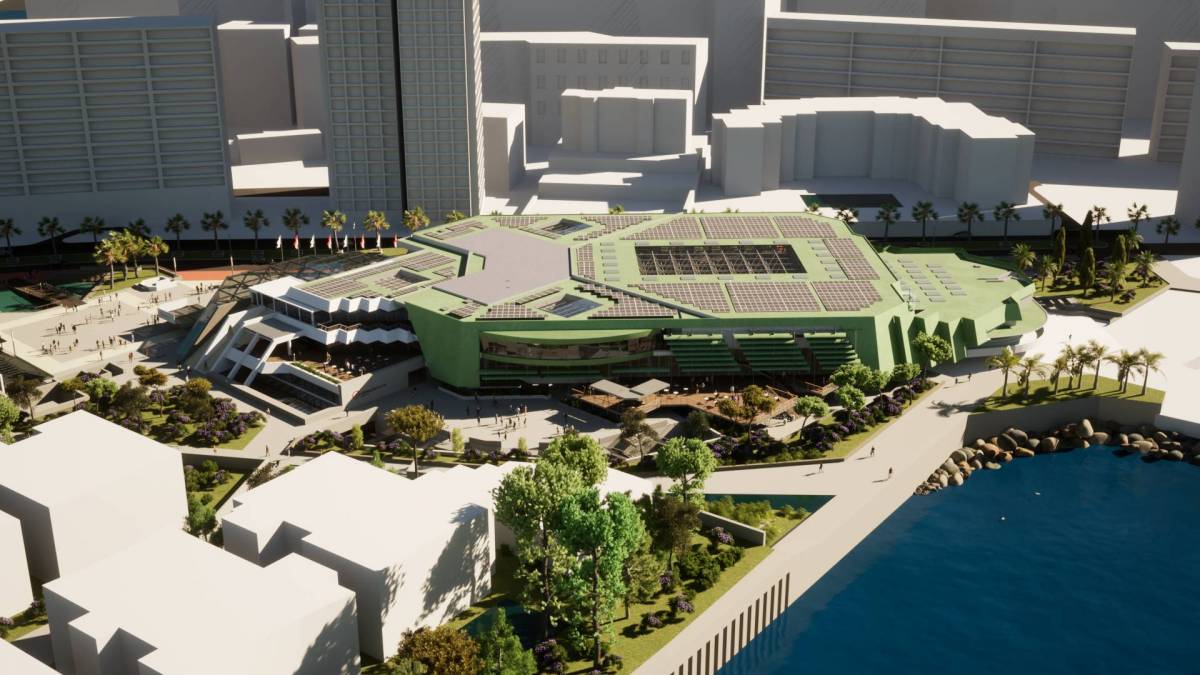 Extraordinary location of the Principality and 300 days of sunshine per year, to get the most out of 2,000m2 Outdoor space is also created:
New indigo terrace: 100 square meters.

Emerode Forecourt (where the extension's independent entrance is located): 610 m

2

;

Patio: 335 m

2

;

Ravel terrace overlooking the open ocean: 585 m

2

;

Covered patio: 375 m

2

..
When MaleteraAn eco-district project currently under construction, as determined by the Government of Monaco and this extension is being built. the Grimaldi Forum Monaco Provides a new dimension.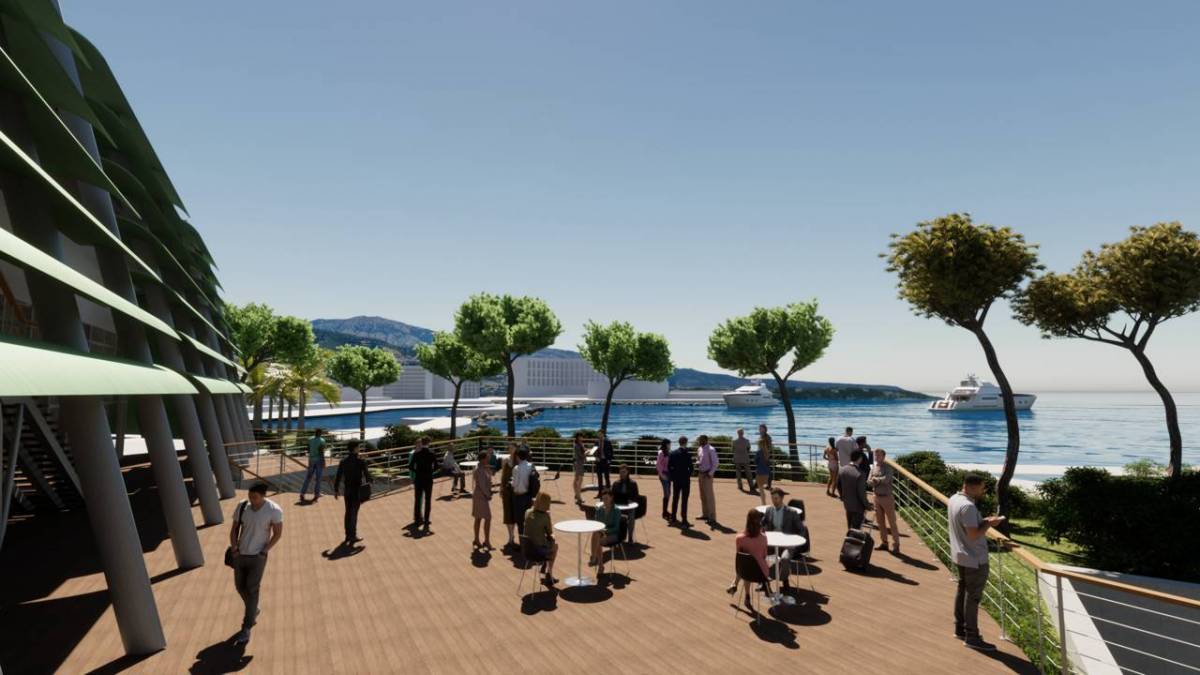 this Eco district project It offers housing, parking, shops, restaurants, pine forests and a marina. Achieving carbon neutrality by 2050 is part of the Principality's goal to meet the most stringent environmental requirements. Also, with some of the electricity powered by 1,500 solar modules installed on the roof since 2019, the Grimaldi Forum will energize the surrounding buildings and this new district. Therefore, it is quite natural that the Principality's Parliament and Cultural Center (ISO 14001 certified since 2008) are part of this ambitious project. In addition, with a wealth of new shops and restaurants, the recent refurbishment of the nearby Larvot Beach area is an additional asset that allows conference participants to enjoy all services near the conference center. is.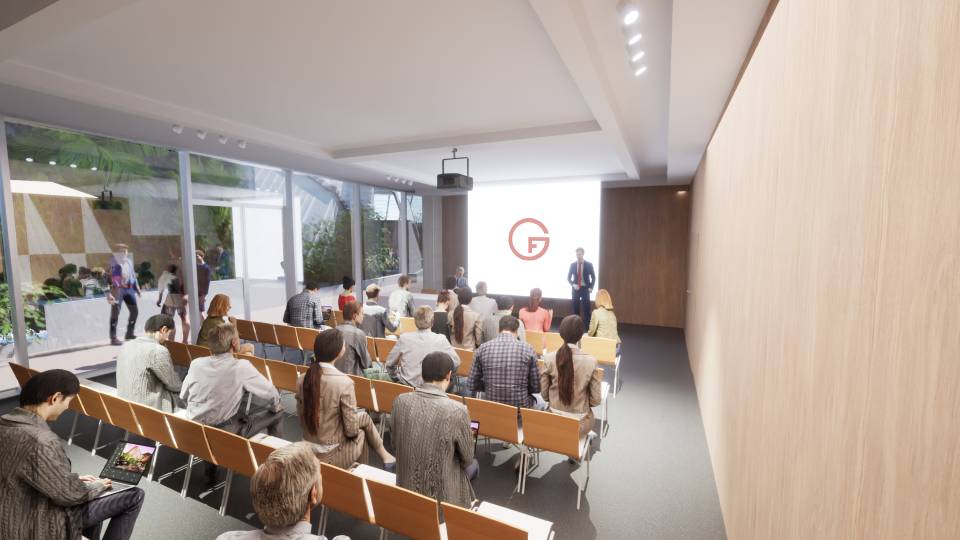 Expanded from total usable area of ​​35,000 m2 Up to 41,000 m2Already hosting an average of 100 events and 250,000 visitors annually, the Cultural Conference Center is more attractive than ever, hosting larger events and combining more events at the same time. Thanks to more and more flexible offers, the Grimaldi Forum offers more original event formats. An important asset to enhance the attractiveness of Monaco as a destination. The future is moving!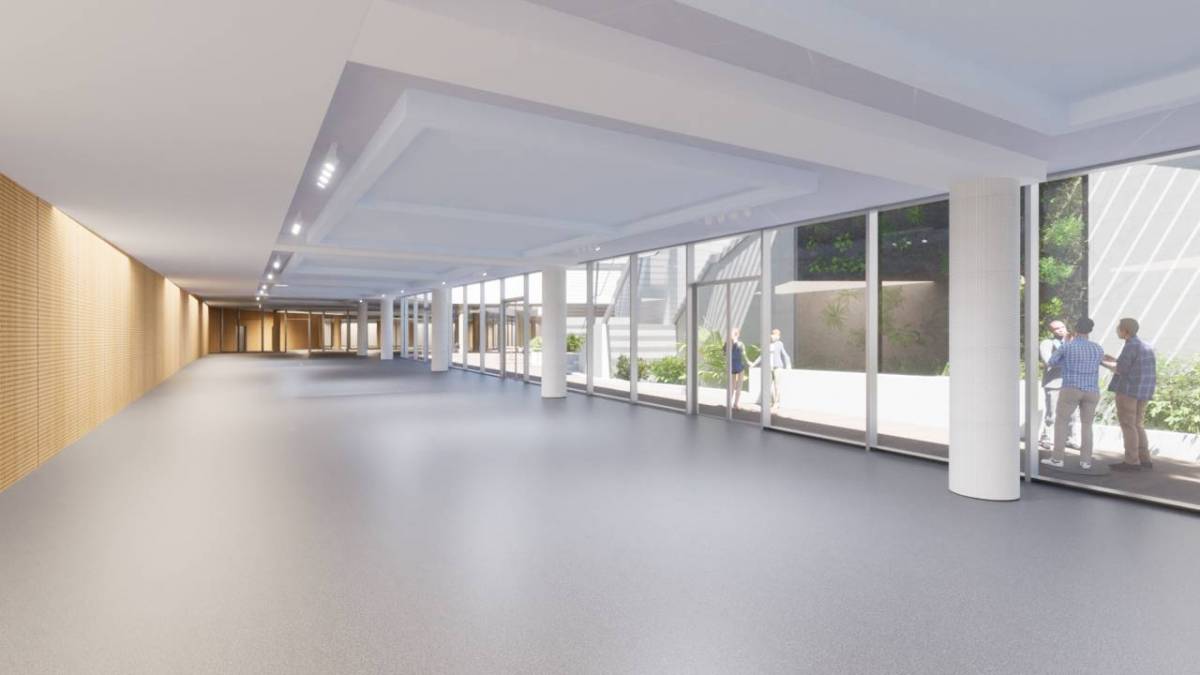 Landmark: Grimaldi Forum Monaco / Facts and Figures on Major Developments
Date created: 2000/2025 Expansion of a building in operation in early 2025
Event types: conferences, conferences, trade fairs, exhibitions, concerts, shows
Current total area: 70,000 m2 / 2025 total area: 80,000 m2
Current modular area: 35,000 m2 / 2025 modular area: 41,000 m2
Three auditoriums with 1,800, 800 and 400 seats
Currently 7 exhibition catering spaces (Ravel 4,205 m2, Diaghilev 3,571 m2, Le Génoisetle Guelfe 590 m2, Indigo 795 m2, Upper Foyer 1,160 m2, Lower Foyer 615 m2)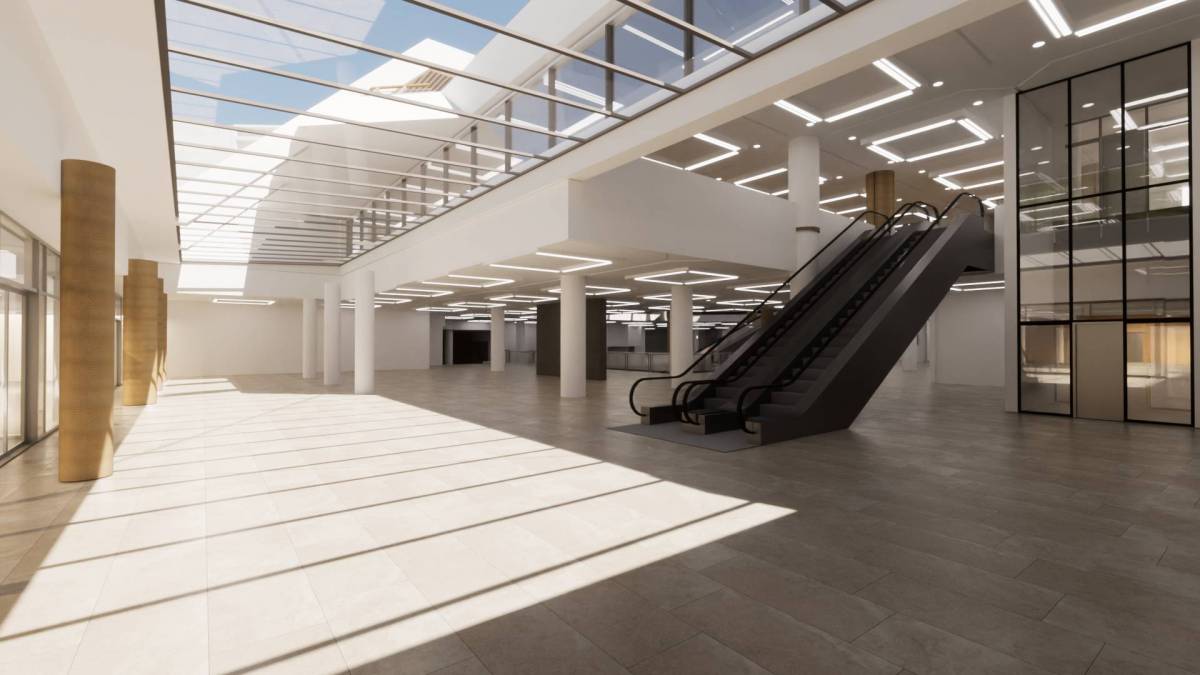 10 exhibition catering spaces in 2025 (Ravel 4,205 m2, Diaghilev 3,571 m2, Le Génois and le Guelfe 590 m2, Indigo 795 m2, Upper Foyer 1,160 m2, Lower Foyer 615 m2 / Pinède Hall 3,180 m2, Carré and Patio Rooms 1 453 m2, Diaghilev Gallery 1031 m2)
Up to 22 small meeting rooms now / up to 40 small meeting rooms in 2025
11,000m2 exhibition and catering hall now 18,000m2 exhibition and catering hall in 2025
100 events and 250,000 people welcome each year
35% repeaters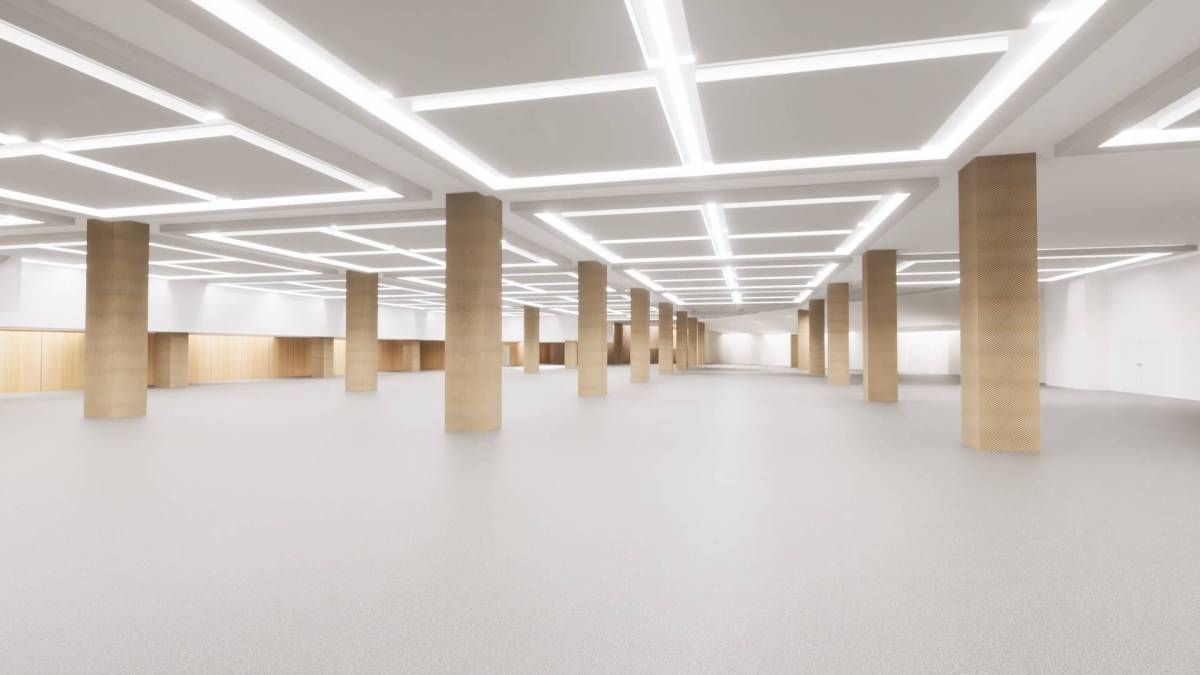 The Grimaldi Forum is one of the first European centers to obtain valuable ISO14001 certification since 2008. Since then, it has improved energy efficiency by 35%, increased the sorting rate by 2.5 times, and divided the water consumption per visitor by two.
https://www.hellomonaco.com/news/latest-news/the-grimaldi-forum-monaco-is-getting-bigger/ Grimaldi Forum Monaco is getting bigger and bigger!