Asia
Halal product showcase in Malaysia generates RM23.6 billion in sales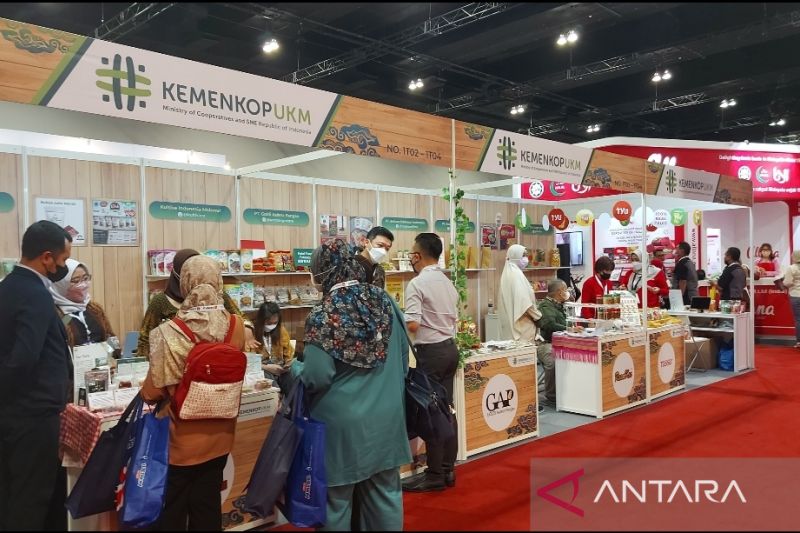 JAKARTA (ANTARA) – The 18th Malaysia International Halal Showcase (MIHAS) 2022, organized by the Malaysian External Trade Development Corporation (MATRADE), will deliver a record-breaking showcase with sales of MYR 2.36 billion, Exceeded the initial sales target. RM1.9 billion.
"Through MIHAS, MATRADE continues to strengthen Malaysia as the center of global halal hub. This year MIHAS is bigger and better thanks to our hybrid approach," said Jakarta on Thursday. MATRADE CEO Datuk Mohd Mustafa Abdul Aziz said via a press release obtained by ANTARA on
He said MATRADE encourages the business community, especially small and medium enterprises (MSMEs), even the newly established ones, to think locally or internationally.
"Businesses must recognize the enormous opportunities available in the international halal market and take action to capitalize on them. We are ready to help in 2025," he said.
According to data reported by MATRADE, exhibitors recorded RM 1.65 billion in sales at the showcase, out of a total turnover of RM 2.36 billion. Physical and virtual B2B meetings to coincide with MIHAS 2022.
The sectors with the highest total sales were Financial Services, Agricultural Products, Prepared Foods, Beverages and Palm Oil Products.
Held in conjunction with MIHAS 2022, INSP MIHAS took a hybrid approach. 264 Malaysian exporters and 192 foreign buyers from 33 countries participated in the physical INSP, while 226 Malaysian exporters and 197 foreign buyers from 48 countries participated in the virtual INSP. did.
Five premium buyers from India, Qatar, Saudi Arabia, Turkey and the United States also attended in person to meet Malaysian exporters.
Total sales of RM714.7 million were recorded, comprising RM650.22 million of physical INSP and RM64.48 million of virtual INSP.
Following the success of MIHAS 2022, MATRADE is pleased to announce that next year's world's largest Halal showcase, MIHAS 2023, will be held from 12th to 15th September 2023 at the Malaysian International Trade and Exhibition Center (MITEC). Announced. Datuk Mohd Mustafa Abdul Aziz said he has nearly 400 booths already booked by this year's exhibitors.
related news: Indonesia Pavilion eager to participate in MIHAS Halal Showcase
related news: Indonesian Embassy Promotes Indonesian Halal Products at MIHAS
related news: Indonesia seeks new market opportunities with INSP MIHAS
https://en.antaranews.com/news/251117/halal-product-showcase-in-malaysia-generates-rm236-billion-in-sales Halal product showcase in Malaysia generates RM23.6 billion in sales