Middle East
Hamdan bin Zayed visits the National Aquarium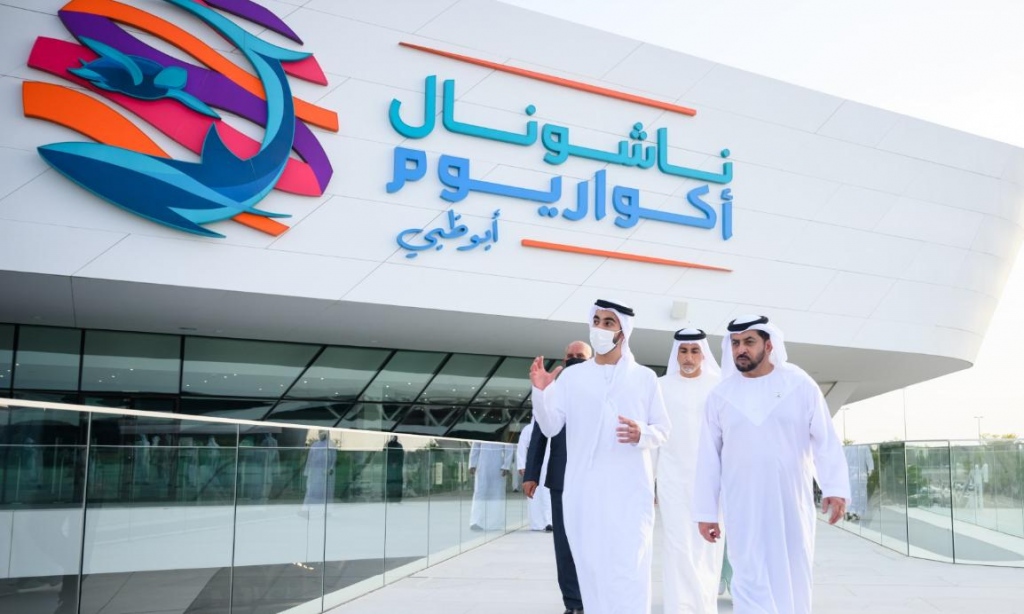 During a visit to the National Aquarium, His Highness Sheikh Hamdan Bin Zayed Al Nahyan, Governor's Representative of the Al Dhafra Region of the Abu Dhabi Environment Authority (EAD) and Director General of the Abu Dhabi Environment Authority, announced plans to restore Abu Dhabi's marine species. I was given an explanation of what I was doing. aquarium.
Sheikh Hamdan accompanied Sheikh Mohammed bin Hamdan bin Zayed Al Nahyan to the largest aquarium of its kind in the region. Ahmed Matar Al-Dahheri, Director of the Office of the Rulers' Representative of the Al-Dhafra Region. The EAD Executive Director is Dr. Sheikha Salem Al Dhaheri. Saeed bin Omar bin Youssef, President of the National Aquarium. and several civil servants.
Sheikh Hamdan began his visit by visiting a center specializing in the rehabilitation of turtles and other marine life in Abu Dhabi.
He was also briefed on the Aquarium's pioneering educational program aimed at raising public awareness by educating people about the different marine life that inhabit the emirate.
He has also visited numerous exhibitions, including UAE Natural Treasures.
Sheikh Hamdan then visited the island of Butina, which included fisheries and sharks in the waters of the Arabian Gulf and various seas around the world, as well as several sports and entertainment venues, cinemas and about 146 commercial establishments. I researched the waterway project. , a marina that manages boats and sea taxis in the canal.
During his visit, Sheikh Hamdan launched the first boat of its kind dedicated to the rescue of marine life in the emirate, and while the UAE's marine environment is one of the most diverse ecosystems on the planet, its sustainability He stressed that there are many challenges facing potential and biodiversity.
"Since its founding, EAD has protected and protected local marine ecosystems by monitoring marine species and initiating programs and initiatives aimed at protecting them using advanced technology. Efforts have been made to address issues that threaten biodiversity.
He also commended EAD for working with the National Aquarium to rehabilitate turtles and return them to their natural habitat, implementing national turtle conservation plans, and working with the Ministry of Climate Change and the Environment.
Saeed bin Youssef expressed his joy at Sheikh Hamdan's visit to the National Aquarium, said the launch of the new rescue boats will enable the aquarium's team to respond to emergencies at sea, and said that in cooperation with EAD, the Marine He added that he is helping to protect. Efforts to protect local endangered species.
EAD and the National Aquarium have signed a cooperation agreement to strengthen cooperation to protect the emirate's natural wildlife in 2020.
Under this agreement, the National Aquarium will rehabilitate turtles by providing full veterinary care, in-house veterinary care, and general animal care until they are fully recovered and ready to return to their natural habitat. fully support.
The National Aquarium will also help EAD conduct research studies by providing satellite-based wildlife tracking equipment.
http://www.eyeofriyadh.com/news/details/hamdan-bin-zayed-visits-national-aquarium Hamdan bin Zayed visits the National Aquarium