Asia
HB Global Acquires 5G Fiber Optic Company with RM1.1 Billion Project Value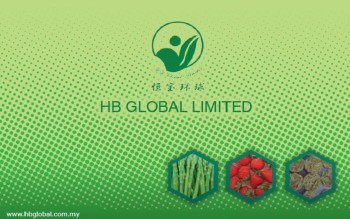 Kuala Lumpur, June 10–China-based food processing and duck farming company HB Global Ltd has acquired 5G fiber optic cable company Forward Resources and Construction Sdn Bhd (FRC) for a project value of RM1.1 billion.
The group said in a statement today that the acquisition has a cumulative two-year profit guarantee of RM20 million.
We also propose diversification of construction and engineering solution services into the business.
After acquiring a 60% stake in FRC for RM66 million, the group said the FRC is expected to contribute more than 25% of net profit in the future.
"Based on secured projects and secured projects, the FRC is expected to generate a total revenue of RM555 million during the profit guarantee period.
"All projects under the FRC will have a gross margin of 10% to 20%, primarily due to the state-of-the-art Swiss and German technology owned by the FRC," said the group's executives.・ Director Lee Ping said. We We We.
FRC is Malaysia's only company that lays fiber optic cables using robotic services installed through a state-owned sewer system.
FRC's well-known clients include Maxis, Celcom, Digi, Telekom Malaysia, Eodtco and Time Engineering.
"Sewerage is the most effective channel for laying communication cables because it is used in all homes, and so far the FRC is the only company in the country capable of doing that," Lee said. Said.
Given the demand for fiber optic cables, the business is gaining momentum with the government's push to roll out commercial 5G services by the end of the year.
"We are confident that HB Global is in a strong position to secure some of these contracts with telcos.
"Based on these projects, we had revenue visibility and cash flow generation to HB Global from fiscal year 2021 to fiscal year 2027," he added.
–Bernama
http://www.bernama.com/en/news.php?id=1970578 HB Global Acquires 5G Fiber Optic Company with RM1.1 Billion Project Value