Europe
Head of annexed Donetsk region announces prisoner exchange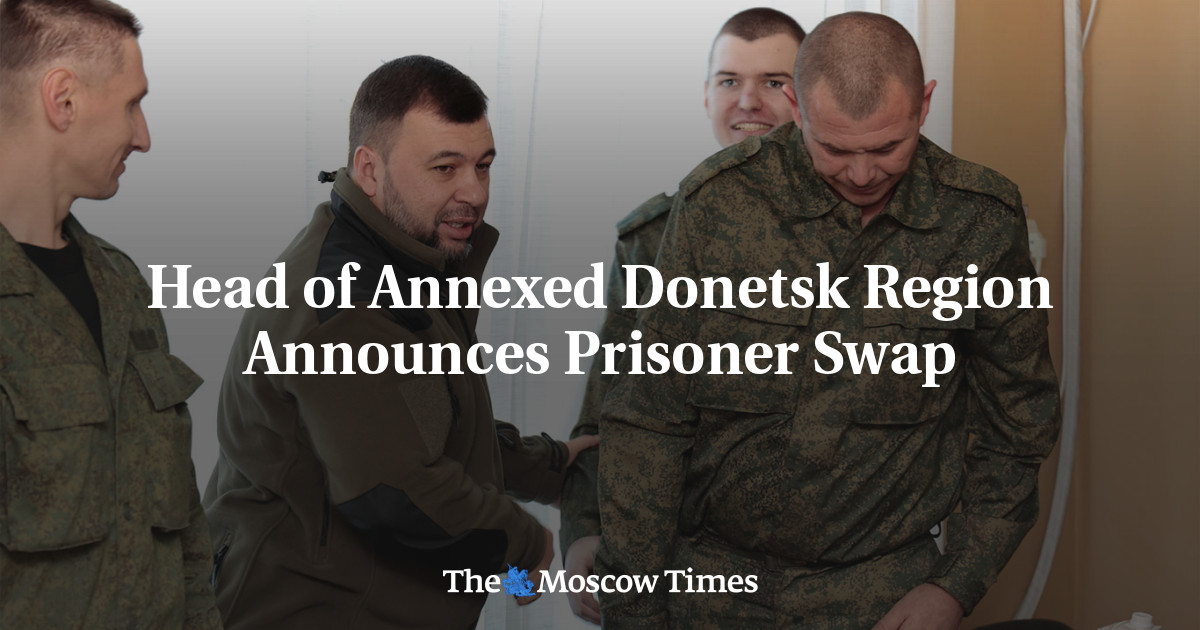 Denis Pushirin, the Russian-installed head of Donetsk region in eastern Ukraine, announced on Thursday the completion of the latest in a series of prisoner exchanges between Moscow and Kyiv.
According to Pushilin, 107 prisoners of war from both sides were exchanged, the second prisoner exchange between the two armies in just one week.
"Of the total number of those released, 65 are from Donetsk and Luhansk People's Republics. Soon they will be able to hug their loved ones," Pushrin wrote in his letter. telegram channel Thursday.
Neither Kyiv nor Moscow have officially commented on the exchange.
The exchange comes days after 52 Russian troops were exchanged for 52 Ukrainian troops, including two members of the Ukrainian Azov Regiment, famous for resisting Russian forces in the Siege of Mariupol. will be

The ongoing prisoner exchange is one of the only issues Moscow and Kyiv continue to discuss. Both sides backed him in March to abandon peace talks and settle for a long war.

https://www.themoscowtimes.com/2022/11/03/russian-installed-head-of-annexed-donetsk-region-announces-prisoner-swap-a79283 Head of annexed Donetsk region announces prisoner exchange