Europe
Healthcare Sector Workforce Strategy Coming Soon – Fearne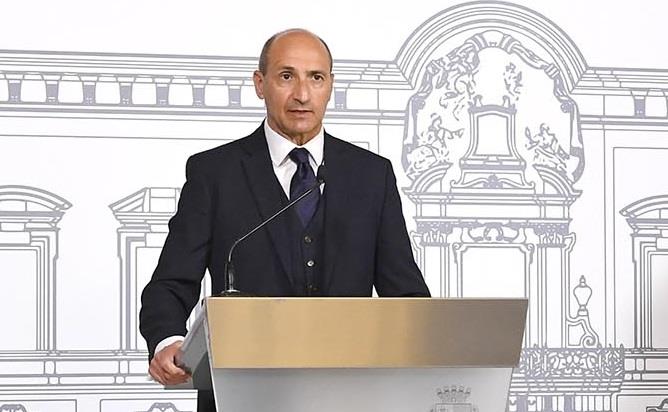 Health Secretary Chris Fern said on Thursday that a health sector workforce strategy will be released soon.
The minister said the World Health Organization recognizes the shortage of workers within the health sector as a worldwide threat.
Officials from the organization have also been in Malta over the past few days to see how Malta implements such a strategy, which Fearne described as "the first of its kind."
Other strategies
The minister said a palliative care strategy to improve end-of-life care will also be implemented.
In addition, the national health and sexual strategy will be reviewed. A nationwide survey is currently underway that will provide more information about practices adopted in communities. , the strategy will be published for public consultation. This new strategy, which is still under discussion, does not rule out the possibility of providing free condoms.
Next year's projects in primary care within the community
Mr Fearne also said the government will open more health centers within the community in the next 12 months, like it recently opened Gharb.
Some of the regions we will follow through this initiative will be Gozo, Sigiwi, Pembroke and Dingli Kara.
Services currently offered at the GU Clinic for Genitourinary Medicine will be expanded as the government plans to introduce them in other regions starting next year.
Oncologytreatment within the community
The Minister also said that in recent days, tumor treatments have started to be given to prostate cancer patients in many health centers and that in the near future, the same treatments will be given to thyroid cancer patients as well. Clinics where is offered are in Fgura and Attard.
Patients who need chemotherapy for cancer treatment will also be given the option to treat at home for some types of cancer starting next year, as the government plans to distribute chemotherapy pumps.
Paola's Health Center
The health center under construction in Paola is expected to open in late May/early June. According to the plan, the minister said the health center would be as big as a hospital, including two operating rooms and an outpatient room. In addition, ENT, gynecology and ophthalmology appointment services will be provided. An ambulance service will also be included.
One of the seven floors in the building will also be dedicated to mental health patients.
In total, the project cost about €25 million, mostly with European funding.
The budget will also provide additional support for patients suffering from celiac disease as specific foods they may need at a higher cost. About eight years ago, the government introduced a 45 euro voucher for celiac patients, but the same voucher was raised to 65 euros for all patients, with more than 65 patients receiving her 70 euros. will be
As for free medicines, Fearne said the fairly new treatment for multiple sclerosis will also be included in the National Health Insurance.
mental health
Mental hospitals, the minister said, are mentioned in some budgets because it takes a long time to build a hospital and do it right, Fearne said.
The minister also announced that the health sector has just recently acquired land on which a hospital will be built.
He said designs are already underway and next year the government plans to conclude construction tenders and award them to applicants.
Caregiver consideration
Fearne said it was important that "we take care of the experts." Therefore, new measures are being adopted by nurses that, once they identify a problem, health care workers are given the tools they need to prevent or completely prevent problems such as depression, anxiety, and burnout from escalating. is about to be
The first medical facility to offer such a service will be Mount Carmel.


https://www.independent.com.mt/articles/2022-10-27/local-news/A-workforce-strategy-for-the-health-sector-will-be-presented-in-coming-days-Fearne-6736247000 Healthcare Sector Workforce Strategy Coming Soon – Fearne