Europe
Heat wave officially declared, temperatures hit 25 degrees for 5 days in a row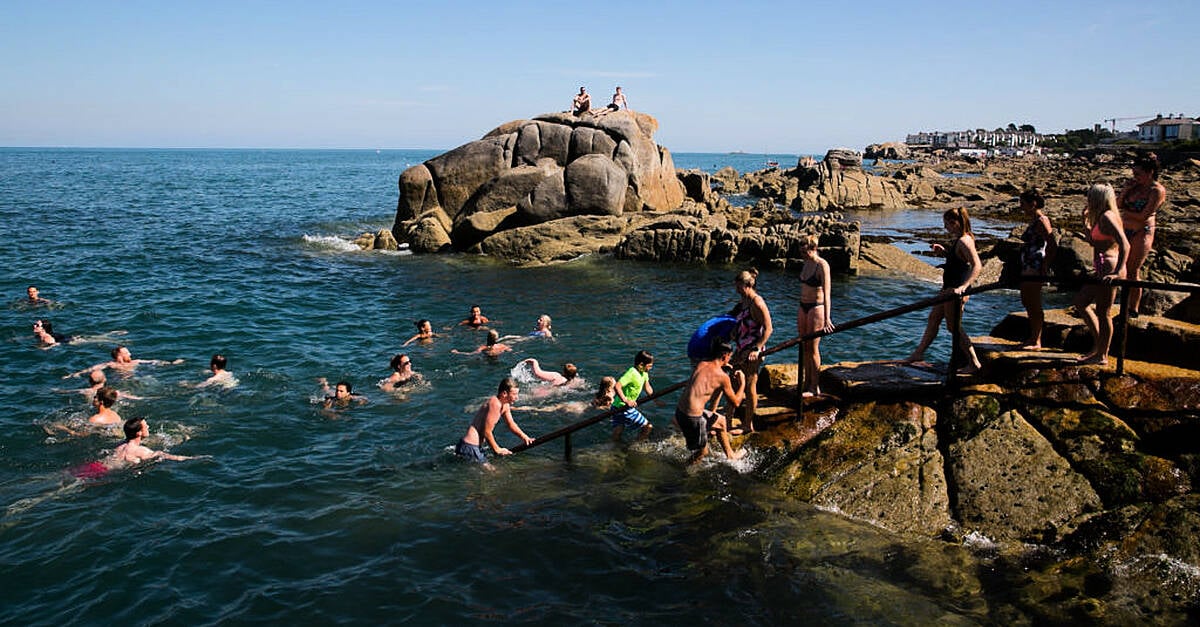 A heat wave has been officially declared in Ireland.
After 5 days in a row with temperatures above 25 degrees. At Cork's Moore Park on Saturday he recorded 28.8.
A yellow temperature warning for Met Éireann runs through Monday.
National forecasters expect temperatures to exceed 30 degrees in many places today. The highest temperature ever recorded for August of 31.7 degrees was obtained on Friday at Oak Park in Co Carlow.
Forecasters have also warned of possible thunderstorms and hail around Midland with clouds forming in some areas.
Sunny and hot this afternoon ☀️.

Clouds will form this afternoon and evening, bringing showers 🌦️, possibly with hail, and severe thunder ⛈️, especially around the Midlands.

Maximum temperatures 🌡️ 26-31°C, locally higher in parts of Leinster and Münster. pic.twitter.com/bor3X6yZ8x

— Met Eireann (@MetEireann) August 13, 2022
Saturday will be sunny and hot with highs between 26 and 31 degrees Celsius, with local increases in parts of Leinster and Münster.
Clouds will form in the late afternoon and early evening with a few showers. Severe thunderstorms with hail are possible, especially around the Midlands.
Northeasterly winds will prevail in most areas, but temperatures will be slightly cooler near the coast due to sea breezes.
Saturday night will be warmer with temperatures above 14-19 degrees. Most areas will be sunny and dry, but Ulster and Connacht may experience a few showers early in the night, some of which can be intense.
Sunday
Sunday is another hot day with temperatures reaching 25 to 30 degrees Celsius, although it's not as hot in the North and Northwest.
Most parts of the country will have dry and sunny mornings, with a few showers in the north.
Severe thunderstorms will be scattered across the country in the afternoon and evening, with some hail.
Heavy, slow downpours will occur and localized flooding may occur. The wind will be light and changeable.
The sunny weather is expected to turn to heavy rain by Monday, with temperatures dropping quickly into the low teens or early 20s.
water
Meanwhile, high temperatures prompted water restrictions to prevent drought.
Irish Water said nighttime closures have been introduced in parts of West Cork, Kerry and Galway, with more closures planned.
Thirty-seven water stations have been affected by hot and dry conditions, and another 60 water stations are being closely monitored.
Mid Galway Supply customers are being urged to conserve water due to the expected heatwave over the weekend and into next week.look https://t.co/TdT7HvilBg for many. @ Galway Coco

— Irish Water (@IrishWater) August 12, 2022
The Ministry of Agriculture, Forestry and Fisheries issued an orange warning of a high risk of fire until Tuesday morning.
Be careful not to use barbecues or open fires, especially in woodlands or grasslands.


https://www.breakingnews.ie/ireland/heatwave-likely-to-be-declared-as-temperatures-hit-25-degrees-for-fifth-day-in-a-row-1349413.html Heat wave officially declared, temperatures hit 25 degrees for 5 days in a row