Asia
HeroBears and DEA Advance to QF of Interleague Basketball Tournament as Top Seeds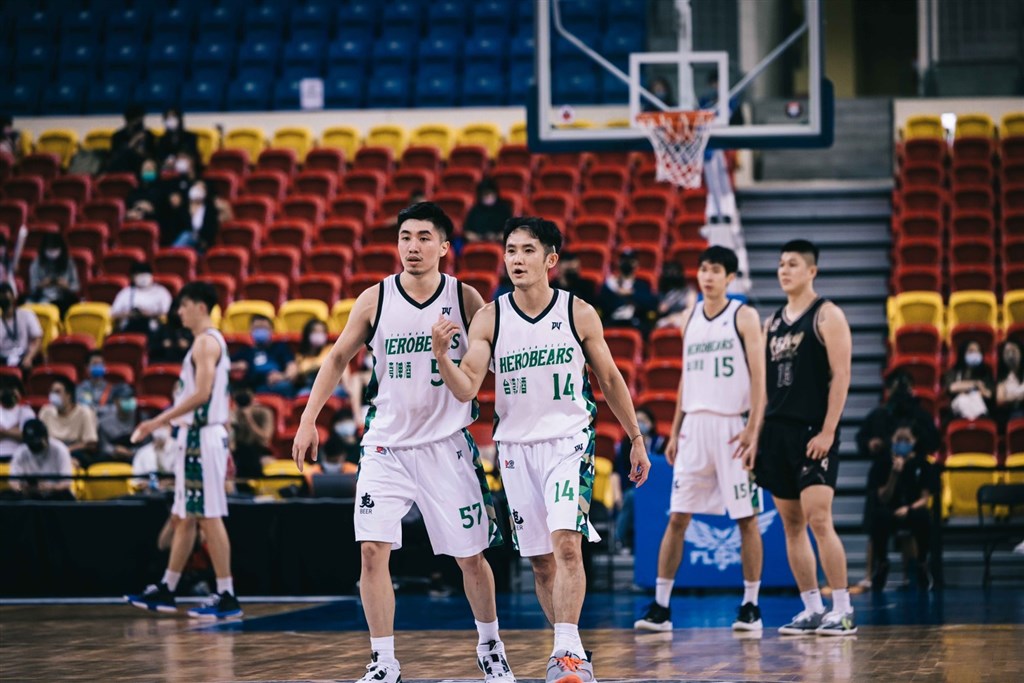 TAIPEI, Sept. 24 (CNA) Taipei-based TaiwanBeer HeroBears and New Taipei CTBC DEA of the T1 LEAGUE advanced to the quarterfinals of Taiwan's first-ever interleague basketball tournament on Saturday, defeating all three teams in their respective groups. After winning the match, they became the top seed. Group phase round robin.
Following the round-robin six-team group stage that began on September 17th, the top four teams from each group will advance to the single-elimination knockout stage, where the quarterfinals, semifinals and finals will take place on Sunday. Monday and Tuesday respectively.
On Saturday, the final day of the group stage of the 2022 Interleague Play Tournament, HeroBears dominated Super Basketball League (SBL) team P. LEAGUE+ Rising Stars 78-71 to finish with a 5-0 record in Group A. Did. The DEA beat the Taichung Suns 82-50 to secure a 5-0 record in Group B.
HeroBears point guard Chiang Yu-an and power forward Chou Po-hsun led all scorers with 19 points each. Meanwhile, the DEA's points guard Wei Jiahao recorded his 13 points, eight rebounds and nine assists, just short of a triple-double with two rebounds and one assist.
Other teams that have booked slots from Group A to the quarterfinals are Taiwan's National Development Team (4-1), T1 LEAGUE's Tainan TSG GhostHawks (3-2), and SBL's Yulon Luxgen Dinos (2-3). , SBL's Bank of Taiwan (3-2), P. LEAGUE+'s Hsinchu JKO Lioners (3-2), and T1 LEAGUE's Taoyuan Leopards (2-3) advanced from Group B to the quarterfinals.
In Sunday's quarterfinals, the Bank of Taiwan will face the Ghosthawks, Taiwan's national development team will face the Lioners, the DEA will face the Dinos, and the Hero Bears will face the Leopards.
HeroBears will launch Dinos at 92-69 on September 17, Changhua BLL at 102-77 on September 18, GhostHawks at 99-85 on September 19, and Taiwan's National Development on September 22. Beat the team 86-65.
Meanwhile, the DEA beat the Leopards 94-62 on Sept. 17, the Lioners 76-68 on Sept. 19, the Bank of Taiwan 102-86 on Sept. 21, and Taiwan Beer 77 on Sept. 23. Beat at -54.
Hosted by the Chinese Taipei Basketball Association (CTBA), the tournament will be held at the Heping Basketball Gymnasium in Taipei and will feature a total of 12 teams, including SBL teams Taiwan Beer and Changhua BLL.
The tournament replaced the international invitational William Jones Cup in Taipei, which was canceled for the third year in a row due to COVID-19 border restrictions.
Taiwan has three basketball leagues. The professional leagues T1 LEAGUE and P. LEAGUE+ both consist of 6 teams, while the semi-professional SBL consists of 4 teams.
https://focustaiwan.tw/sports/202209240020 HeroBears and DEA Advance to QF of Interleague Basketball Tournament as Top Seeds