Middle East
How to mitigate risk throughout your lifecycle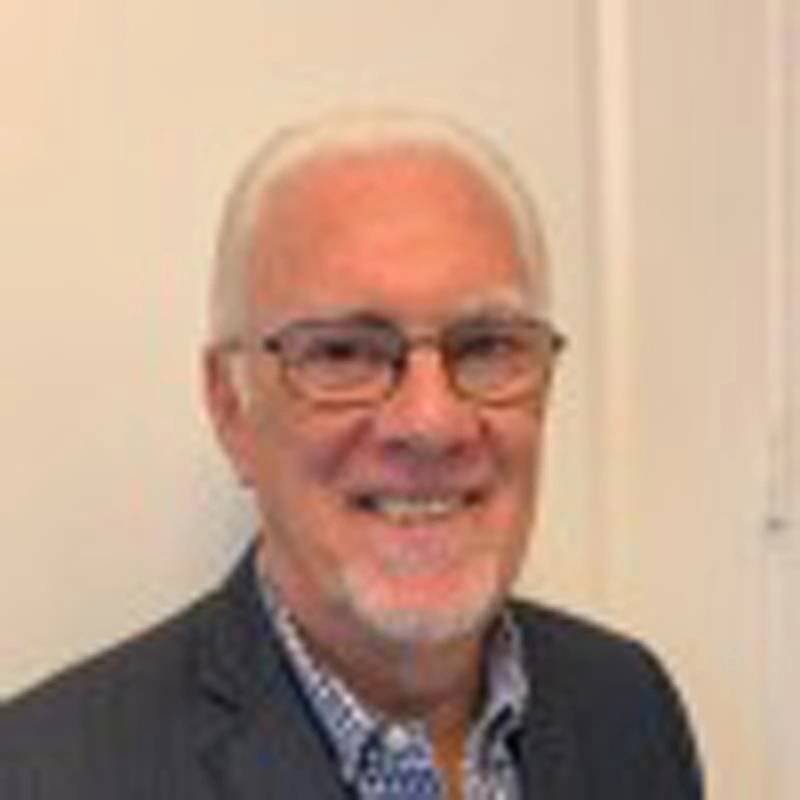 Use digital transformation to mitigate risk and improve offshore rig performance

Floating production storage and unloading vessels (FPSOs) are one of the largest investment trade-offs made by oil and gas producers. On the one hand, these giant vessels have the potential to dramatically increase production and storage flexibility over land vessels. On the other hand, it has a huge price tag in terms of equipment, operation and maintenance.
According to a McKinsey study, projects in the heavy industry sector average 30% to 45% over budget and schedule. The average engineering, procurement and construction (EPC) project is getting worse across the industry. Production is yet another challenge. According to Rystad Energy, suboptimal operations, unplanned downtime, and operational incidents generate approximately $ 500 billion in deferred revenue annually worldwide in the upstream part of the industry. However, despite these industry statistics, more successful FPSO operators have achieved uptime of over 99% and in some cases very close to 100%. But can companies operating at these high levels of productivity adopt digital technology to maintain and even optimize their existing businesses?
For producers embarking on a journey of new floating production equipment or considering upgrading existing production equipment, it's time to shift gear and change course. Floating production vessels may be physically separated from the land, yet they can take full advantage of the latest developments in digital technology and work processes. In this article, we share insights on new end-to-end connectivity strategies that enable producers to proactively mitigate risk and unlock more value at all stages of the float's life cycle. ..

Issues of floating production equipment
Before delving into how to digitize, let's take a closer look at the key challenges that weigh on FPSO operational efficiency.
The reliability and management of key production assets remains an important area of ​​focus. Unplanned maintenance of a floating production facility costs an estimated 100 times the cost of an onshore equivalent. Assets are managed to the production limit. There is often a lack of maintenance equipment and expertise on board, which results in the high cost and inconvenience of transporting equipment and personnel to remote locations. In addition, operational staff turnover is higher than average. New personnel must be qualified, experienced and trained professionals to follow effective and important safety measures. All of these issues negatively impact the life of the equipment and increase operational and maintenance costs.
On the other hand, health, safety, security and environment (HSSE) are another major challenge. The industry's most important and undeniable goal is to reduce and eliminate incidents related to safety, spills (hydrocarbon containment), cybersecurity, and more.
For example, the number of manufacturing-related ransomware incidents increased by 156% in the first quarter of 2019-2020. In addition, several manufacturing organizations have recently been targeted by cybersecurity threats, including Colonial Pipeline, one of the largest pipeline operators in the United States. In May, operators shut down a 5,500-mile pipeline carrying 45% of the East Coast fuel supply to contain ransomware breaches.
To support these challenges, oil and gas companies will implement industry-proven standards such as NIST and ISO / IEC27032 throughout the enterprise to manage their assets through continuous monitoring and lifecycle management. is needed. Oil and gas producers are also working to minimize the number of staff in their production environment and improve overall physical safety conditions. And finally, all oil and gas companies are committed to achieving full regulatory and environmental compliance as part of their social responsibility goals, including significantly reducing hydrocarbon emissions.
Source: Rockwell Automation
Enabling digital transformation
At the same time, these key challenges have had a dramatic impact on the effectiveness of major offshore projects. However, producers mitigate these and other risks and effectively execute their first projects, especially by creating "connected vessels" with third parties that can assist in the design and deployment of the overall strategy. You can set up a course that reduces your total cost of ownership. Oil date and achieve long-term operational efficiency.
Based on a fully digitized approach, connected vessels benefit each phase of the project and operation. It's important to integrate content with digital strategies that are leveraged throughout your organization. This "digital thread" begins during design and flows throughout the facility's production lifecycle. A consistent digital plan maximizes digital support in system design while preparing for proper test runs and smooth launches, optimized continuous operation, and maximized performance. increase.
Through digital transformation, producers can save total cost of ownership through effective initial project execution and long-term operational efficiency. The reasons are as follows:
Streamlined scope reduces cost of capital
Improved project schedule reduces project costs
Increased operational efficiency through availability, reliability, and maintainability for increased production and overall operational equipment efficiency.
result? Using connected vessel execution methods and technologies, you can save $ 150 million per floating production project. Not to mention the benefits of a lifetime.
So why not take steps to control what you can do? By investing in the construction and operation of connected vessels, producers can effectively reduce risk, increase efficiency, optimize performance and realize the true potential of their assets.
Ship connection
This end-to-end strategy employs an innovative design and implementation approach to building and managing floating production facilities to address the scope of automation, electrical and measurement projects. It also covers the entire process, from reservoirs to topside production and beyond, including:
Reservoir production, seafloor operation management and well flow
Power management system including switchgear and motor control
Hull and marine applications including bridge management
Process and safe production system
Management of topside production modules and underwater modules
Networking and connecting to onboard and remote operations centers
Bringing connected vessels to the fruiting center will focus on the following key development areas:
Project execution
In any project, key automation and electrical systems are the critical path to project completion and long-term operational performance. Without proper design and implementation, subsequent changes will cause delays and add short-term and long-term costs. Inadequate execution will result in costly changes in the shipyard, delaying commissioning and startup.
Automation and control systems are part of the overall project budget, but coordination between master and modular systems is critical to the success and operational success of the project. Producers need a digitally enabled, reliable, efficient and integrated system. All of this is provided by the connected vessel.
Production and operation
Lack of visibility and understanding of the condition of reservoirs and wells often leads to poor performance. Energy producers need to be confident in the accuracy of their financial measurements. Flow measurement is a mission-critical component of operation. Knowing exactly what goes in and out of a vessel can be the difference between a project's commercial success and compliance with national regulations. Therefore, for connected vessels, production modules are designed, consistent and standardized and supplied to the shipyard. They can be operated using advanced technology to implement asset management and remote support, as well as obsolete and spare parts management. In addition, connected vessels enable data-driven reliability, availability goals, and critical asset maintenance strategies to enhance the effectiveness of operational equipment.
State-of-the-art technology is deployed to address ship production and operational life, ensuring maximum production, visibility, and flow assurance from the reservoir to the production unit. In addition, reservoir analysis and management maximizes production over the life of the facility. These benefits are well documented and improve project and operational costs, production and payback rates.
On the other hand, in this approach, the offshore facility is virtually connected to the onshore operations center, achieving the goals of a fully digital project. This provides a central location for coordinated operations over the life of the vessel and enhances access for asset and process experts within and outside the asset management company to provide subject matter experts. ..
HSSE
Due to the nature of floating production projects in highly isolated locations, every effort has been made to minimize the number of personnel required on board and the round-trip transportation to and from the production vessel, and all feasible technologies. Should be expanded. Although strict safety protocols are enforced, actively monitored and effectively adhered to, there are always inherent risks that can impact personnel, equipment and the environment.
To address both operational and HSSE issues directly, use state-of-the-art technology and workflows to remotely connect operations personnel to information and expertise in real time. This allows operators to be fully connected to other team members on board or on land, the knowledge base of the production vessel, and remote subject matter experts whenever and wherever they need it, through multiple tools and technologies. Can be trained and implemented.
In addition, the implementation of a fully connected remote operations center can improve access to information and expertise while minimizing the need for onboard staff. This improves the capabilities and performance of your operations team and enables new analysis of optimal team size. This will ultimately reduce vessel personnel, reduce risk, and reduce transportation and other operational costs.
Future outlook
Already 20% to 30% of oil and gas production comes from offshore facilities, with more producers raising billions of dollars worth of new FPSOs just for construction, and more. I want to operate. By embarking on a connected digital strategy to anticipate and address many of the key and costly challenges of project execution, production, operations and HSSE, producers are much more confident in preparing for long-term success. can do. To get there, work with a trusted third-party partner who can provide end-to-end strategic support to streamline project management, execution, design, and implementation, from construction or remodeling throughout the ship's life cycle. Provides continuity.
https://www.oedigital.com/news/493136-how-to-reduce-risk-across-the-lifecycle-of-floating-production-assets How to mitigate risk throughout your lifecycle