America
Hurricane Agatha is expected to land as Category 2 near Puerto Escondido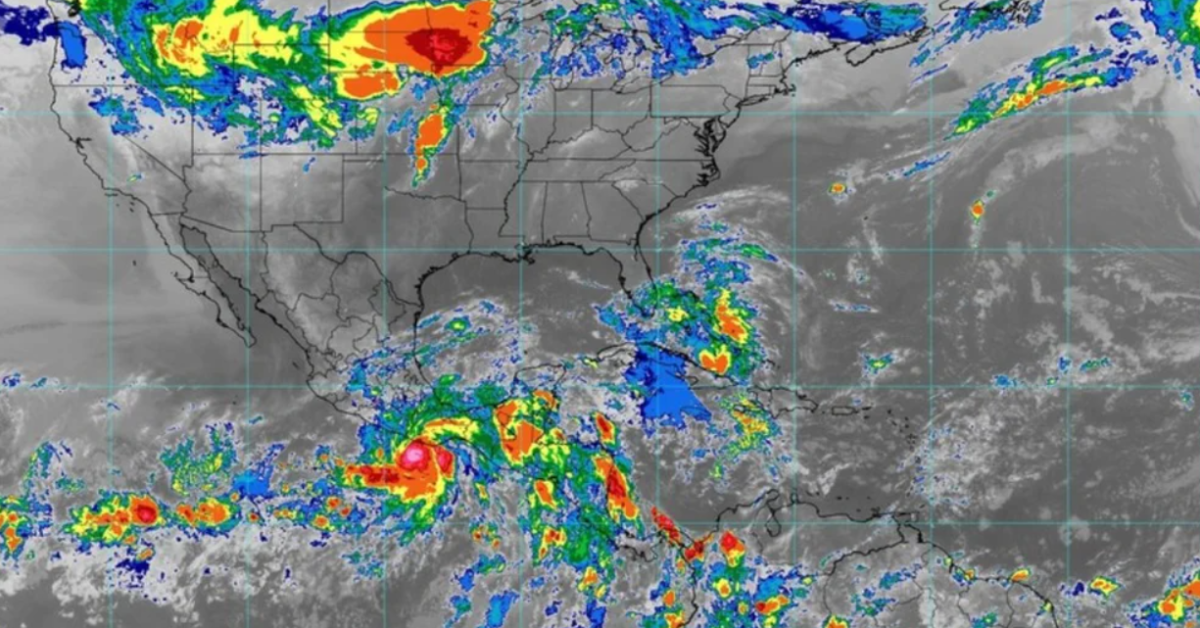 The latest update of the National Water Commission (Konagua) warned: Hurricane Agatha "As Category 2 of the Saffir-Simpson Scale, it is located 130 kilometers south of Lagunas Chakawa in Oaxaca.
The cyclone is moving northeast at 9 kilometers per hour, with maximum wind speeds of 175 kilometers per hour and gusts of 215 kilometers per hour.
It is expected to land as a Category 2 hurricane at 1:00 pm on Monday, May 30, 45 km southwest of Puerto Angel in Oaxaca and 60 km south-southeast of Puerto Escondido in Oaxaca.
By early morning of May 31, it is on land and downgraded to a tropical cyclone, and by 1 pm it can deteriorate to a permanent cyclone still on land.
Rain forecasts are punctual and intense in areas such as Oaxaca and Chiapas, very strong in Guerrero and Tabasco, and punctual in Veracruz, Campeche, Yucatan and Quintana Roo.
In a statement, the Secretariat of Infrastructure, Transport and Tourism (SICT) reported that it was ready to accept a Category 2 hurricane, Agatha, which could hit the Mexican coast on Monday afternoon, May 30.
In this sense, the agency has ensured that it strives to respond in a timely manner to the damage that hurricanes can cause across the country and prepares for preventative deployments.
This is to make available both the technicians of the SCT centers in Chiapas, Guerrero, Oaxaca, Tabasco and Veracruz, as well as the crew, machines and vehicles of the day-to-day maintenance contractors.
SICT authorities have announced the placement of 329 engineers and technicians and 1,156 workers, in addition to 263 vehicles and 178 heavy equipment.
Heavy equipment comes from backhoes, motor graders, dump trucks and is "mobilized as needed to immediately respond to points in the damaged road network."
They assured that the purpose of the latter was to go to highway points and quickly restore vehicle traffic, in addition to providing security to road users.

PVDN's current trend story
https://www.vallartadaily.com/hurricane-agatha-expected-to-make-landfall-as-category-2-near-puerto-escondido/ Hurricane Agatha is expected to land as Category 2 near Puerto Escondido