Asia
idolplus, a media platform for K-pop entertainers, launches globally in 6 languages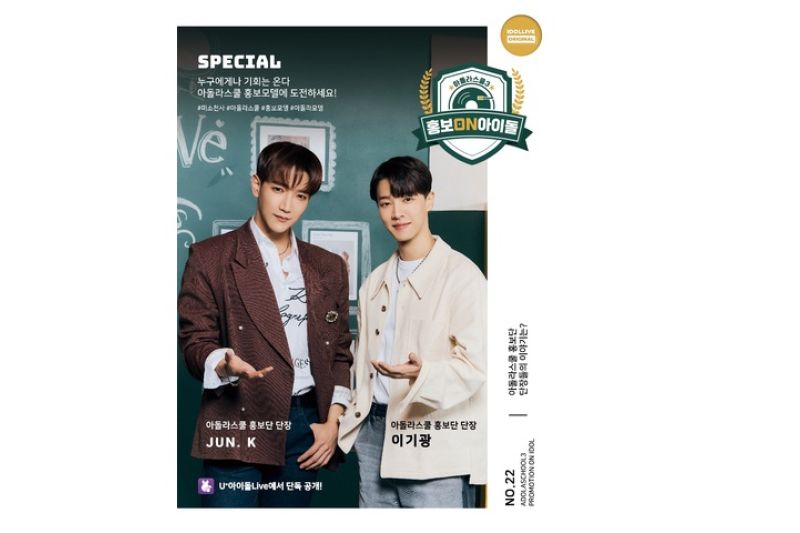 • Korean media platform idolplus for K-pop entertainers launches globally

• Released in six languages, including English, Chinese, and Japanese, the web service targets the American and Asian markets, which have a sizable K-pop fandom.

• Global launch commemorative event and official TMA idolplus popularity award vote

SEOUL, South Korea–(ANTARA/Business Wire)- LG Uplus (CEO: Hyunsik Hwang) (KRX:032640) renames U+Idol Live, a media platform for K-pop entertainers, to Idolplus and launched. This web service supports 6 languages, including English, Chinese, and Japanese.
idol plus
is a live K-POP performance broadcasting platform launched in 2018 under the name of U+ Idol Live. We have continuously expanded the content for K-POP fans to about 35,000, establishing ourselves as a media platform specializing in K-POP entertainers. In addition to original content featuring popular K-POP entertainers, famous concerts and award shows can be viewed for free on the platform.
The main content is the program "IDOLLIVE School-Find an IDOLLIVE School Ambassador-" that introduces the talents of K-POP talent, "IDOLWORKSHOP" where K-POP entertainers hold workshops as office workers for a day, and Strange World. , A variety series of situational mystery games. Many of his K-pop entertainers and groups have appeared on the show, including NCT Dream, ITZY, VIVIZ, Kep1er, and BTOB.
Idol Plus not only provides a wide range of high-definition and high-quality content such as original shows, performances, and award ceremonies, but also provides close-up camera footage of each member of the K-POP group. The content of idolplus, which supports 6 languages: Korean, English, Chinese, Japanese, Thai, and Indonesian, will be further enhanced in the future. Free picture-in-picture (PIP) and background playback capabilities are also provided.
From September 8th (Thursday) to 20th (Tuesday), we will hold an idolplus global launch commemorative event. A lottery from event participants will win tickets to the 2022 The Fact Music Award, which will be performed in South Korea on Saturday, October 8th.
Voting for the TMA idolplus popularity award was also conducted. This special award, selected by votes from Idol Plus and K-pop fans, will be presented to the entertainer at the TMA Awards ceremony. After the provisional voting from September 1st (Thursday) to 12th (Monday), the top 30 talents with the most votes will advance to the final vote. The final vote is from September 13th (Tuesday) to October 4th (Tuesday). Fans from all over the world can participate in voting.
The 2022 TMA, which will be broadcast live on the Idol Plus webpage, is a celebration of K-pop entertainers and fans around the world. In 2022, it will be held offline for the first time in three and a half years. K-pop stars such as Stray Kids, ITZY, (G)I-DLE, IVE, and THE BOYZ are gearing up to show great performances at this event.
contact address

LG Uplus Idol Plus
Song Hyun Joon
+82-2-705-2279
Source: LG Uplus
https://en.antaranews.com/news/248641/idolplus-media-platform-for-k-pop-entertainers-launched-globally-in-six-languages idolplus, a media platform for K-pop entertainers, launches globally in 6 languages