Asia
Implementation of Papua PON, Success in Outcomes: Minister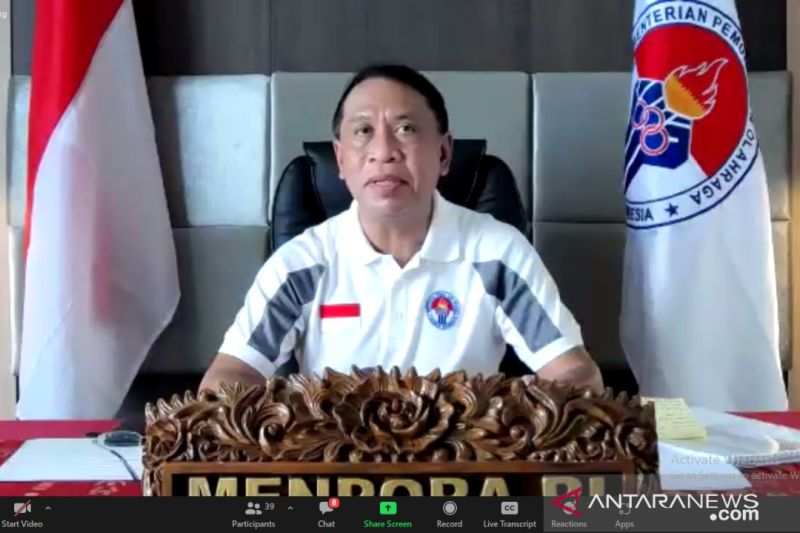 Jakarta (ANTARA)-Minister of Youth Sports Zainudin Amali considered the Papua XX National Sports Week a success in terms of implementation and new records and achievements.
As of Thursday, 56 new records were set for some sports during National Sports Week. As a result, the country's largest sporting event has been successfully achieved.
"While questions have been raised about the implementation of Papua XX National Sports Week, we were finally able to answer by hosting a safe and smooth National Sports Week," Amari said in an online discussion in Jakarta. ..
According to the minister, the large sporting event was able to set 56 new records, both national sports week records and world records.
He emphasized that the record itself was an achievement, given that the current national sporting event was held in a pandemic.
According to Amari, the fact that the event was held until then dispelled existing doubts among those who were convinced that it would be postponed or even canceled.
"Why is this possible? Because of President Joko Widodo's clear direction and courage. He said National Sports Week still had to be held, and this is what we do in a pandemic. It's (time) to learn to do the activity, "he asserted.
related news: 40 new records created at the 19th National Sports Week
For the first time in the history of National Sports Week, four coordinating ministers came together to confirm that the spectacular event went smoothly.
It also dispels doubts, concerns, and fears that remained before the national event.
"We would like to take this opportunity to thank all those involved for the successful implementation of Papua XX National Sports Week," he said.
Despite complaints from several delegations, the Papua XX National Sports Week Commission quickly addressed these issues.
Atal S. De Paris, General Chairperson of the Central Executive Committee of the Indonesian Journalists Association (PWI), praised the Papua people for their warm welcome to all guests at National Sports Week.
Apart from some of the records and achievements recorded during the event, he also observed that this National Sports Week served as a unified medium.
De Paris concludes by saying that the people of Papua welcome delegations of brothers and sisters from other regions with hospitality and joy.
related news: Papua's PON will be as successful as the Tokyo Olympics: KONI
related news: Adhering to the health protocol is the key to a successful convocation of Papua's PON
https://en.antaranews.com/news/194345/papua-pon-a-success-in-terms-of-execution-achievements-minister Implementation of Papua PON, Success in Outcomes: Minister