America
In some parts of New Zealand, sea level is rising twice as fast as expected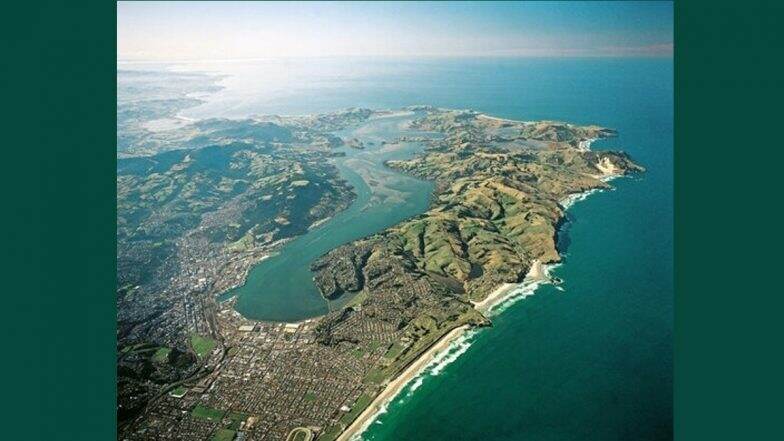 Wellington, May 2: New data released on Monday revealed that New Zealand's sea level is rising about 20 to 30 years faster than previously expected. According to the Xinhua News Agency, global sea level is expected to rise by about 0.6 meters by 2100, based on current international emission reduction policies.
But in much of New Zealand, land subsidence continues, doubling this to about 1.2 meters, says Tim Naish, a professor at Victoria University of Wellington, co-leader of the NZSeaRise program. "I have less time to act than I expected," Naish said.
What's really amazing to people is that in many of New Zealand's most populous areas, such as Auckland and Wellington, "this inevitable rise is happening faster than we expected." New Zealand reports the first Omicron BA.4 variant case of COVID-19.
"Vertical land movements mean that these sea level changes can occur 20 to 30 years earlier than previously expected," said GNS Science and Victoria University, co-leaders of New Zealand Searise. Richard Levy of Wellington School said.
In many parts of New Zealand's coast, 30 cm of sea level rise is the extreme flood threshold, beyond which 100 years of coastal storms become an annual event, Levy said.
A government-sponsored five-year research program, NZ SeaRise brings together 30 local and international experts from universities and research institutes to improve New Zealand's forecasts of rising sea levels.
On Monday, the program released location-specific sea level rise forecasts up to 2300 every 2 km of New Zealand's coast. These predictions can be accessed from new online tools.
According to the program, for the first time New Zealanders will be able to see how fast sea levels rise along their coastline and in their neighborhood.
According to Levy, the new forecast will be incorporated into the following Ministry of the Environment's guidance on the local government's efforts on coastal disasters and climate change.
Due to climate change and warming, sea level rises by an average of 3.5 mm per year. This rise in sea level is caused by thermal expansion of the sea, glaciers on land, and melting of the Greenland and Antarctic ice sheets.
However, local sea level rise around New Zealand's coast is also affected by the up and down movements of the land. The program's statement states, "We are very aware that these vertical land movements occur in large jumps during an earthquake, but small shifts continue to occur during large earthquake events. It's not clear. "
"These small but continuous changes are combined and can double in areas where the annual rate of sea level rise is slowing (falling)," adding the program to this vertical land movement data. Linked with climate-driven oceans-raising levels to provide region-related sea level forecasts. China has reported 846 new local COVID-19 cases and 32 deaths in the last 24 hours.
Levy encourages real estate owners, councils, infrastructure providers, etc. to understand how sea levels will change in the coming decades so that they can consider the risks associated with floods, erosion, and rising groundwater. I asked.
By enacting policies to achieve the Paris Agreement's goal of limiting global warming from 2100 degrees Celsius to 1.5 degrees Celsius to 2 degrees Celsius, sea level rise can be minimized. "The sooner you act, the more effective it will be," Naish said. Climate Change Minister James Shaw said later this month New Zealand will announce its first plans to reduce emissions in all parts of the country.
(The above story was first published on LatestLY at 3:33 pm IST on May 2, 2022. For news and updates on politics, the world, sports, entertainment and lifestyle, please visit our website. Please log on to. latestly.com).


https://www.latestly.com/world/sea-levels-rising-twice-as-fast-as-thought-in-some-parts-of-new-zealand-3659365.html In some parts of New Zealand, sea level is rising twice as fast as expected