America
Indian man returns home after serving 28 years in Pakistan prison in spy case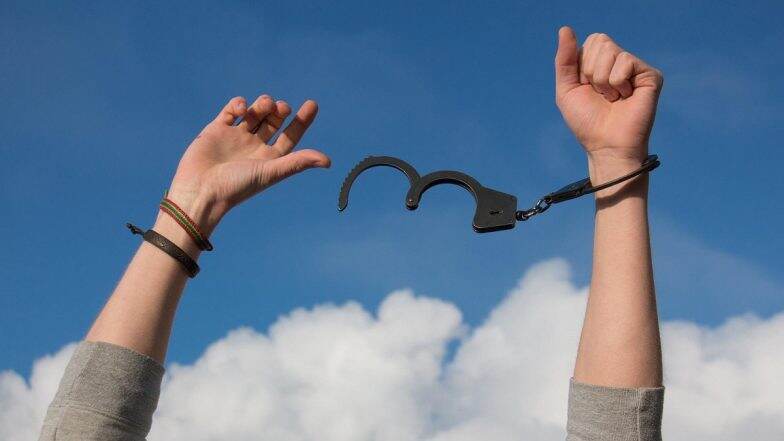 Ahmedabad, August 31: An Indian man who was arrested by Pakistani agents in 1994 and sentenced to life imprisonment by a court on suspicion of spying has returned home after 30 years to reunite with his family. Kuldeep Yadav, 59, was released last week by Pakistan's Supreme Court after being imprisoned in 2021. He sought financial assistance from the Indian government and other citizens. Meta blocks Pakistani hackers targeting Indian officials via honey trapping, malware.
After graduating from Sabarmati College of Arts and Commerce in Ahmedabad and taking LLB courses, Kuldeep was looking for a job in 1991. Floods in Pakistan: Foreign Minister Pak Bilawal Bhutto Zardari said he had "not yet decided" on resuming trade with India.
"In 1992, I was sent to Pakistan. After working abroad for two years, I was due to return in June 1994. Over the years, I have been questioned by various agencies," he told IANS.
In 1996, a Pakistani court sentenced him to life imprisonment for espionage charges and imprisoned him in Lahore's Kot Lakpat Municipal Central Prison. "There I had the opportunity to meet the late Saabjeet. Prison officials had arranged bi-weekly meetings between us. Until Sarabjeet's death, prison inmates in Pakistan and India shared the same barracks. was there."
He was received last week by Indian officials and his brother on the Indian side. "After serving the country for 30 years, I am today 'zero grasshopper zero' and dependent on his younger brother Dilip and his sister Rekha. The government should pay compensation like veterans. I also have farmland, a pension, and no one to hire me at 59 years old. Call on citizens to step forward and scale up their support socially and economically. "
(The above article first appeared on LatestLY on August 31, 2022 at 1:05 PM (IST). For news and updates on politics, world, sports, entertainment and lifestyle, please visit our website Please log on to the site. latest.com).


https://www.latestly.com/india/news/indian-returns-home-after-serving-28-years-in-pakistan-jail-in-espionage-case-4147524.html Indian man returns home after serving 28 years in Pakistan prison in spy case