Asia
Indonesia Attends World Intellectual Property Organization Conference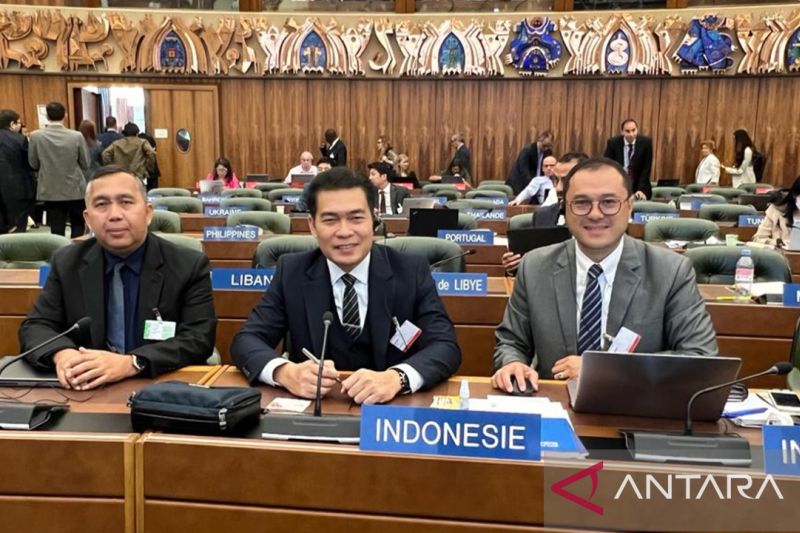 JAKARTA (ANTARA) – Indonesia attended for the first time the Executive Advisory Committee (ACE) meeting held by the World Intellectual Property Organization (WIPO) in Geneva, Switzerland.
"This forum will serve as a platform for working with public and private organizations to combat counterfeiting and piracy," said Anom Wibowo, an official at the Ministry of Justice and Human Rights, in a statement on Friday.
The WIPO Forum is also an effort to conduct regional and national training programs for all relevant stakeholders and to provide public education, support and coordination to exchange information on law enforcement issues. .
He noted that the WIPO meeting is important for Indonesia to enforce its intellectual property laws and to root out and combat the circulation of counterfeit goods and piracy.
Wibowo will provide training programs and technical assistance to WIPO Member States within the Forum to enable all countries to effectively enforce their intellectual property laws, especially in the rapidly developing Internet and digital fields. I asked for
Due to the rapid development of information technology, the distribution of counterfeit goods and piracy are becoming more frequent through e-commerce sites.
"It is this issue that all countries must address in order to eradicate cybercrime, including e-commerce fraud and the distribution of counterfeit goods," he said.
Currently, Indonesia has a task force to deal with intellectual property infringement. The task force is integrated and coordinated with other law enforcement agencies and ministries, he said.
These agencies consist of the National Police's Criminal Investigation Service (Bareskrim Polri), the Ministry of Finance's Directorate General of Customs and the Ministry of Communications and Information's Directorate General of Information Applications.
It also houses the National Drug and Food Administration (BPOM) and the Intellectual Property Directorate of the Ministry of Law and Human Rights.
The establishment of the task force aims to demonstrate the Indonesian government's commitment to protecting consumers and producers from counterfeit distribution and piracy.
The Ministry of Law and Human Rights has also made efforts to prevent intellectual property rights infringement, such as creating online shopping centers free of counterfeit goods distribution and copyright infringement certification programs.
related news: Balancing healthcare access and IPR protection
related news: Researchers seek better protection for intellectual property rights

https://en.antaranews.com/news/247633/indonesia-attends-world-intellectual-property-organization-meeting Indonesia Attends World Intellectual Property Organization Conference