Asia
Indonesia, France Discuss Cooperation in Transport Sector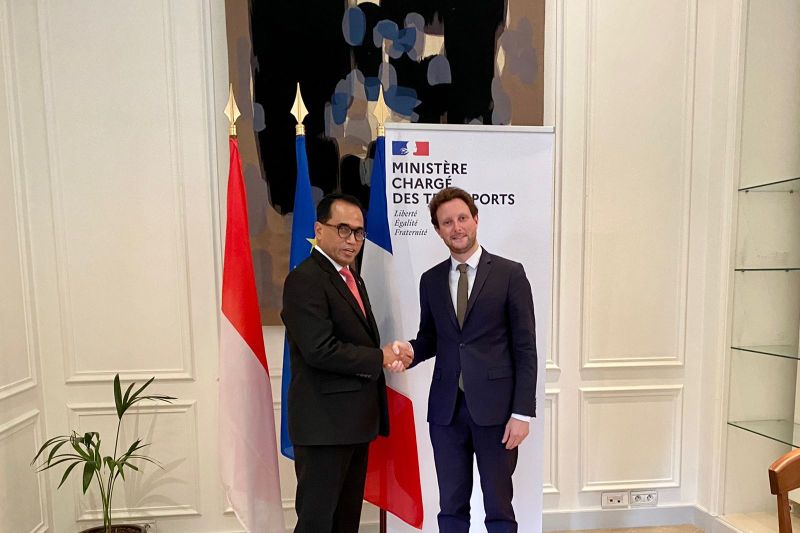 JAKARTA (Antara) – Transport Minister Budi Kariya Sumadi met with French Transport Minister Clement Beaune in Paris, France on Friday (September 2) to discuss opportunities for cooperation in the transport sector.
"We are warmly welcomed by Mr. Clément Beaune and hope that the meeting will strengthen the beneficial cooperation between our two countries," Sumadi said in an official statement.
The Minister said one of the issues discussed at the meeting was opportunities for cooperation on the future development of high-speed rail systems to Surabaya, East Java and Jabodevek LRT.
"We are looking for opportunities to work with French carriers," he said.
Sumadi calls on the French shipping industry to cooperate in improving utilization levels and maritime traffic at Patimbang Port in West Java, and cooperates with relevant French industries on the provision of aviation spare parts with good safety standards. offered.
"We also asked for France's support for our efforts to increase our aircraft fleet, which has been reduced by the COVID-19 pandemic," the minister said.
He also encouraged French companies to participate in the development of the new capital, Nusantara. The development of transportation systems for this purpose focuses on mass transportation using renewable energy.
Sumadi then invited Beaune to a G20 side event on the aviation sector organized under the theme of 'Financial Measures for Aviation Recovery'.
Apart from his meeting with the French Minister, Sumadi also met with executives from Aeroports de Paris, Paul Dyson, CEO of Crossrail International, and Abdelghani, Asia Pacific Country Director of Systra Group.
The Minister expressed optimism that Systra Group and Crossrail International would rejoin the development of the second phase of the Jabodebek LRT after joining the first phase of the project as project consultants.
related news: Jakarta-Bandung High Speed ​​Train Test in November: Deputy Minister
related news: Government supports business acceleration in transport sector
related news: Ministry allocates Rp 1.59 trillion to support sea toll program
https://en.antaranews.com/news/247821/indonesia-france-discuss-cooperation-in-transportation-sector Indonesia, France Discuss Cooperation in Transport Sector