Asia
Indonesia highlights Rohingya issue at MIKTA meeting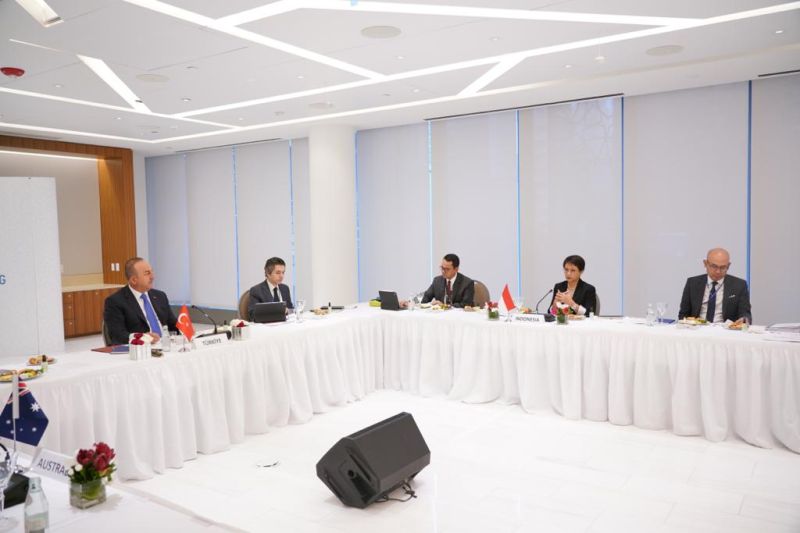 JAKARTA (Antara) – At the MIKTA (Mexico, Indonesia, South Korea, Turkey and Australia) Foreign Ministers' Meeting in New York on Thursday, Foreign Minister Retno Marsudi highlighted the fate and situation of Rohingya refugees.
Indonesia's Ministry of Foreign Affairs said in a written statement released on Friday that the meeting took place on the sidelines of the 77th session of the UN General Assembly.
During the meeting, Marsudi drew attention to the fact that although the situation of Rohingya refugees has not improved, it is likely to get worse.
More than 1.1 million Rohingya refugees now live in southeastern Bangladesh in Cox's Bazar, vulnerable to trafficking and extremism, she said.
related news: President Widodo receives Global Citizen Award
Efforts to resolve the Rohingya refugee issue will be difficult due to the situation in Myanmar, which has not made progress in implementing the five-point consensus agreed with ASEAN leaders, she added.
The five-point consensus includes an immediate cessation of violence in Myanmar, dialogue between all Myanmar actors, appointment of a special envoy to Myanmar, distribution of ASEAN humanitarian aid to Myanmar, and an ASEAN envoy to Myanmar to meet all includes visits. party.
Speaking on social protection issues on the agenda of the MIKTA conference, Marsudi emphasized the importance of expanding social protection coverage at the national level and reducing disparities in social security coverage between countries.
related news: Thailand expresses support for Indonesia's ASEAN chair
At the meeting, the Ministers underscored MIKTA's commitment to making tangible contributions to efforts to overcome humanitarian crises in several countries, in particular improving social protection in anticipation of future crises. did.
MIKTA is an informal Middle Power Partnership led by the Foreign Ministers of Mexico, Indonesia, South Korea, Turkey and Australia. Indonesia will chair the group in her 2023.
MIKTA was established on the sidelines of the United Nations General Assembly in New York in 2013 to support effective global governance.
related news: Marsudi leads meetings in Indonesia, Australia and Timor-Leste
related news: RI welcomes UN steps to secure food supplies from Ukraine, Russia
https://en.antaranews.com/news/251345/indonesia-highlights-rohingya-issue-at-mikta-meeting Indonesia highlights Rohingya issue at MIKTA meeting