Asia
Indonesia Leads Action to Save the Planet at G20 JECMM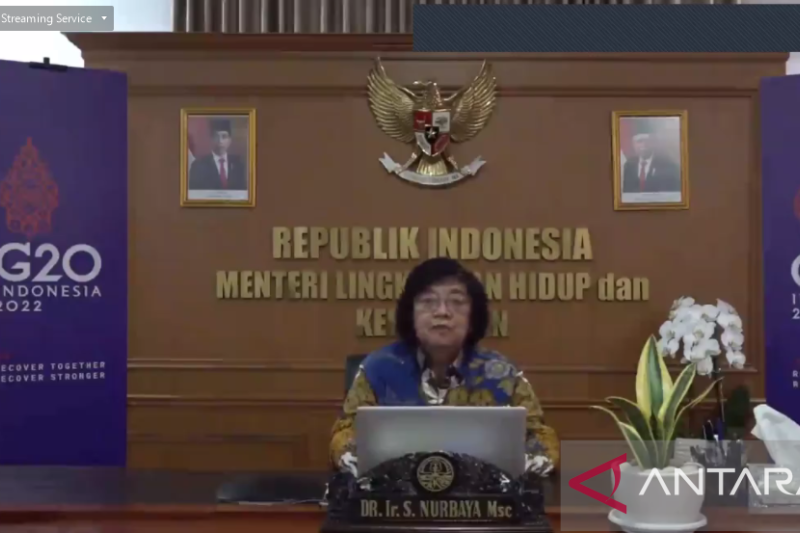 There are aspects related to resource mobilization. For example, we encourage developed countries to lead. Some people suggest green sailing, but it would be difficult in a human harbor.this is still under negotiation
JAKARTA (ANTARA) – Indonesia will lead action to save the planet at the G20 Joint Ministerial Meeting on Environment and Climate (JECMM) on 31 August 2022 in Bali, with the aim of this step being a joint agreement. It's all about.
"We want to create a communiqué or an agreement. We are continuing negotiations and gaining support from countries. Siti Nurbaya Bakar said here on Saturday.
Citing information from the G20 website, prior to the Joint Environment and Climate Ministers Meeting (JECMM), the 3rd Environment Ministers Meeting and Climate Sustainability (3rd EDM-CSWG) meeting will be held.
related news: G20 MCWE attendees visit Penglipuran Tourism Village in Bangli
Bakar drew attention to three issues that Indonesia will focus on at the G20 Environment and Climate Ministerial Meeting. It is cooperation among countries to support a sustainable global recovery, improve environmental action, accelerate environmental action and mobilize resources to address climate change.
She acknowledged that reaching mutual agreement is not easy as each country has its own values ​​and interests.
"There are aspects related to resource mobilization. For example, we are encouraging developed countries to lead. It's being negotiated," she said.
related news: Governor highlights cooperation in three sectors at post-pandemic U20
Bakar emphasized that the G20 forum can serve as a platform for Indonesia to prove both domestically and globally that it can lead actions to save the planet.
"An important aspect of this agenda is that Indonesia is leading the way. There is room for Indonesia to make the most of it," she said.
Moreover, the agreements reached at the meeting are then submitted to the Head of State level meeting for further discussion.
The G20 Environment and Climate Ministers' Meeting will be held in Nusa Dua, Bali, and will be attended by 18 Environment and Climate Ministers and Deputy Ministers, with more than 200 delegates expected to attend in person.
related news: Bhaswedan confirms 12 mayors, governors to attend G20 U20 meeting
related news: MSMEs benefit from entry into global value chains: SME Minister
https://en.antaranews.com/news/246701/indonesia-to-lead-save-the-earth-actions-at-g20-jecmm Indonesia Leads Action to Save the Planet at G20 JECMM