Asia
Indonesia promotes use of G20 Federated Public Trust Directory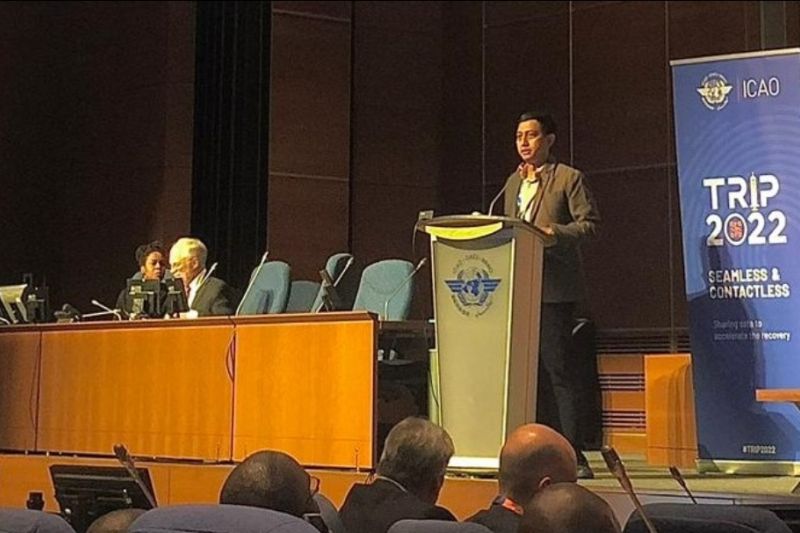 The initiative aims to be implemented at the arrival gates of all countries…
JAKARTA (ANTARA) – The Indonesian Ministry of Health is promoting the use of the G20 Federated Public Trust Directory to enable verification of COVID-19 vaccine certificates at points of entry for all countries.
"Our goal is to enable the initiative to be implemented at the arrival gates of all countries to facilitate the verification of COVID-19 vaccine certificates. This will make international travel activities safer and more comfortable. The ministry's Digital Transformation Office (DTO) chief, Setiaji, said here on Friday.
The Federated Public Trust Directory is a collection of various digital trusts to verify documents using a global network of trust facilitated by the World Health Organization (WHO), the Organization for Economic Co-operation and Development (OECD) and the Global Digital Health Partnership (GDHP). A global framework for system integration. ), and the International Civil Aviation Organization (ICAO).
Global networks include ICAO, International Air Transport Association (IATA), European Union (EU) Green Certificate and Common Trust Network.
related news: G20 supports Indonesia to issue vaccine certificate verification system
Officials noted that so far, G20 countries are using different systems to verify COVID-19 certificates, according to national regulations, thus affecting the movement of international travelers. did.
He explained that this has made it difficult to recognize vaccine certificate codes for travelers visiting many countries with different systems.
"Thus, a Federated Public Trust Directory initiative has been proposed to integrate these networks with each other to validate vaccine certificates or other health documents facilitated by WHO and other international bodies," he said. Added.
The initiative grew out of various ideas and breakthroughs that Indonesia encouraged during a series of G20 Health Working Group (HWG) meetings in 2022, Setiaji said.
The initiative was introduced by Indonesia at the 17th Global Symposium and Exhibition on ICAO Traveler Identification Program (TRIP) held in Canada from September 13-15, 2022, attended by representatives of 197 countries. he said.
At the global event, he also spoke about the benefits Indonesian people are enjoying in issuing vaccine certificates according to WHO and EU standards through the Peduli Lindungi app of the Indonesian Ministry of Health.
"We communicated at the ICAO TRIP Symposium and Exhibition on the outcome of the G20 HWG (meeting) 1 in 2022 and the implementation of the WHO DIVOC (Digital Infrastructure for Open Validation of Immunization) and EU Hub Criteria in Indonesia. that will be applied more broadly in the future," the official added.
related news: Minister confirms homegrown COVID-19 vaccine nearing completion
related news: International Standard Vaccine Certificate provided by Peduli Lindungi
https://en.antaranews.com/news/251361/indonesia-promotes-use-of-g20-federated-public-trust-directory Indonesia promotes use of G20 Federated Public Trust Directory