Asia
Indonesia wins overall APG Para table tennis title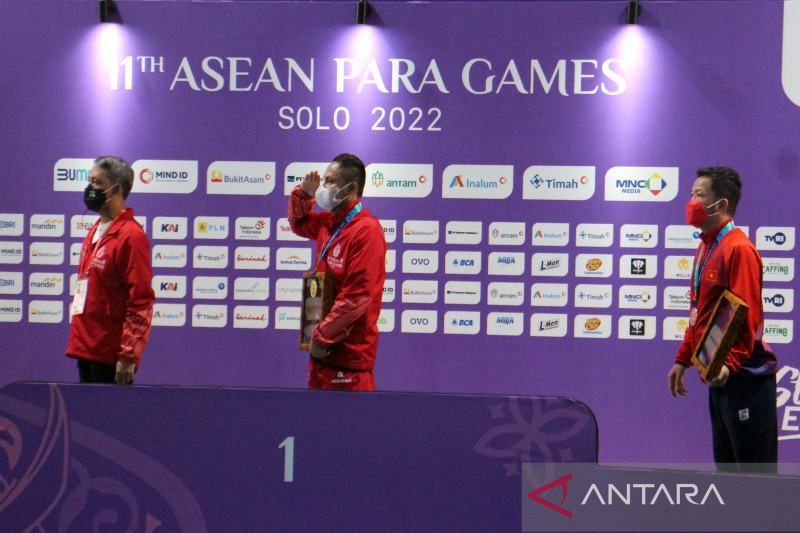 Solo, Central Java (ANTARA) – Indonesia emerged as the overall champions in the para table tennis sport category at the 2022 ASEAN Para Games (APG) XI held at Solo Techno Park, Central Java, with 27 gold medals. did.
Indonesia NPC table tennis coach Bayu Widihapsara Purba said Saturday that the Indonesian national team won six gold medals in 10 events.
The Indonesian para table tennis team won a total of 65 medals: 27 gold, 16 silver and 22 bronze.
"Indonesia has also become the overall APG champion this year," he said.
According to Purba, Indonesia's table tennis gold medal tally has surpassed its original goal of 12 gold medals.
Thailand is second with 21 gold, 24 silver and 12 bronze, while East Timor is third with 2 gold and 3 bronze.
Malaysia ranks fourth with 1 gold and 1 silver. The Philippines is fifth with 1 silver and 11 bronze, while Vietnam is sixth with 1 silver and 10 bronze.
Singapore finished seventh with one silver medal and three bronze medals, followed by Cambodia with one bronze medal. On the other hand, Brunei, Laos and Myanmar failed to win medals in para table tennis.
Purba explained that Indonesia's success in para table tennis is due to the players' striving and fighting spirit to be the best.
He asserted that the table tennis player played brilliantly and beat other countries' top athletes in an incredible way.
Surprisingly, Leli Marlina, who competed in the women's singles TT5 class, and Siri Fadilla, who competed in the women's singles TT7 class, won the gold medal.
The achievement exceeds the national target, he said.
related news: Achievements of the 11th APG Preparing for the Paris Paralympic Games: Minister
related news: APG: Indonesian para-swimming team wins overall
related news: ASEAN Para Games: Indonesian shooter surpasses gold target
https://en.antaranews.com/news/243161/indonesia-emerges-as-para-table-tennis-general-champion-in-apg Indonesia wins overall APG Para table tennis title