Middle East
Indonesia's Oil and Gas Lifting Falls 5th Year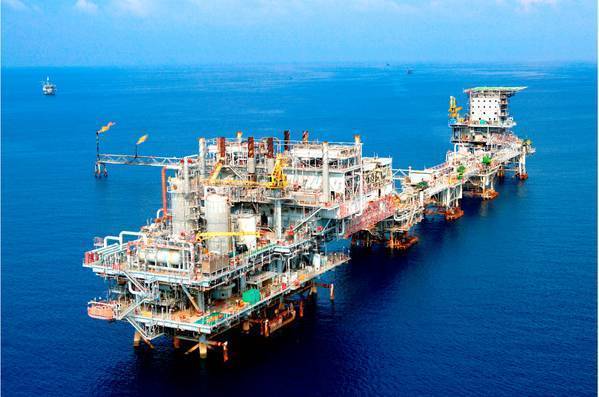 Energy Minister Arifin Tasrif said Indonesia's oil lifting, or ready-to-sell production, fell slightly below target for the fifth consecutive year in 2021.
Oil lifting in Southeast Asian countries will occur in 2021 at 660,000 barrels (bpd) per day, Tasrif said at a meeting, just below the previous target of 668,000 bpd.
Oil lifting decreased by 6.6% from 707,000 barrels / day in 2020. Meanwhile, Indonesia aims to increase oil lifting to 703,000 barrels / day this year.
On the other hand, the gas lift was equivalent to 982,000 bpd, which was slightly lower than last year's equivalent to 983,000 bpd.
"If you look at the downtrend, it's actually declining because there are no new sources," Tasriff said. "Our well is old. Output is limited."
Indonesia's crude oil production peaked at about 1.7 million barrels / day in the mid-1990s. However, few significant oil discoveries have been made in recent years, and production is steadily declining due to the depletion of old oil fields.
Indonesia has set an oil production target of 1 million barrels / day by 2030, despite a decline in production for at least five years.
According to Tasrif, oil and gas lifting is expected to improve this year thanks to increased demand and newly discovered oil reserves.
"We have a roadmap for optimizing existing areas, (increasing) oil and gas recovery through enhanced oil recovery, and conducting large-scale new exploration," he said. ..
Indonesia proposed a bid in November for eight new oil and gas blocks with a total capacity of at least 500 million barrels of oil and 22 trillion cubic feet of gas.
Tasrif said these new blocks must be supported by new government policies to attract large investors.
He did not specify what the policy would be, but Indonesia was "more flexible" and needed to "give contractors the opportunity to optimize existing sources before managing new sources." recognized.
(Report by Bernadette Christina Munthe, Written by Fathin Ungku, Edited by Martin Petty and Ed Davies)
https://www.oedigital.com/news/493412-indonesia-oil-and-gas-lifting-falls-for-5th-year-amid-failure-to-tap-new-sources Indonesia's Oil and Gas Lifting Falls 5th Year