Europe
Infrastructure Malta completed 128 residential roads in the first eight months of the year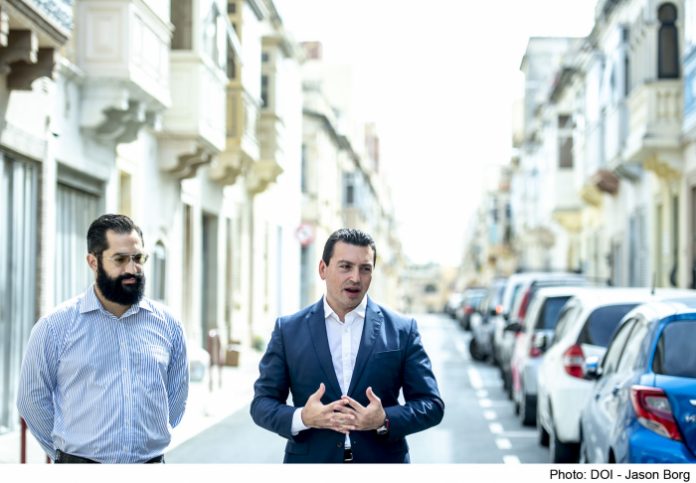 Infrastructure Malta has rebuilt a further 128 residential roads in the first eight months of the year. This is an average of 4 roads per week. This was announced by Minister for Transport, Infrastructure and Capital Projects Aaron Falguir, daily work is underway on housing and rural roads to meet the needs of the people and complement major infrastructure projects. I explained.
The 128 residential roads rebuilt between January and August will be about 27 kilometers of roads with better infrastructure. Thousands of families living on these streets have been helped by the agency to restore the streets, as part of his large and ongoing seven-year program focused on improving Malta's residential neighborhoods, which are now It can be counted especially among his fourth family members. Year.
"We are looking at creating infrastructure for people that will serve the needs of society, together with residents and local governments. We will create schemes to encourage local governments to invest in active mobility spaces, incentives that are meaningful and drive discussion, and that we have done so far. We don't necessarily have to do what we do, but we will continue to build on the good things that have been done, and through this investment we aim to provide the country with a modern infrastructure fit for the 21st century. ' said Minister Falguia.
In these 128 residential areas, Infrastructure Malta will add or rebuild 50 kilometers of pavement and distribution of underground services including water pipes, drainage ducts, storm water ducts and channels, electrical cables and pipes (ducts). 80 kilometers of new service has been laid for For internet cable and other telecommunication services. To complete the reconstruction of these roads, the agency's contractor used his 73,000 tons of asphalt. Wherever there is a need on the roads where work is being done, Infrastructure Malta is creating new systems of ducts and ditches for rainwater. Indeed, in the last three and a half years, authorities have added more than 53 kilometers of ducts, ditches and ditches to collect rainwater from Malta's roads. At the same time, we are repairing, cleaning and improving stormwater systems that already existed on other roads.
The agency maintains the rhythm of work on residential roads and improves their quality, while also working on the Kirkop Tunnels and Airport Intersection Project (KTAIP), the Luqa Junction Project, the Mrieħel Underpass Project at Grand Harbor and the Grand Harbor Clean Air Project. It also continued an ongoing program of improving rural roads and repairing and maintaining many other roads. Unprecedented investment in residential road improvements continues unabated in the coming months, as Infrastructure Malta is already in the process of rebuilding around 120 other roads, with work on others to begin soon. .



Post view:
3
http://livenewsmalta.com/index.php/2022/09/20/infrastructure-malta-completes-128-residential-roads-in-the-first-eight-months-of-this-year/ Infrastructure Malta completed 128 residential roads in the first eight months of the year