Middle East
Interest rates on deposits hit 5% and are expected to likely go higher in the coming months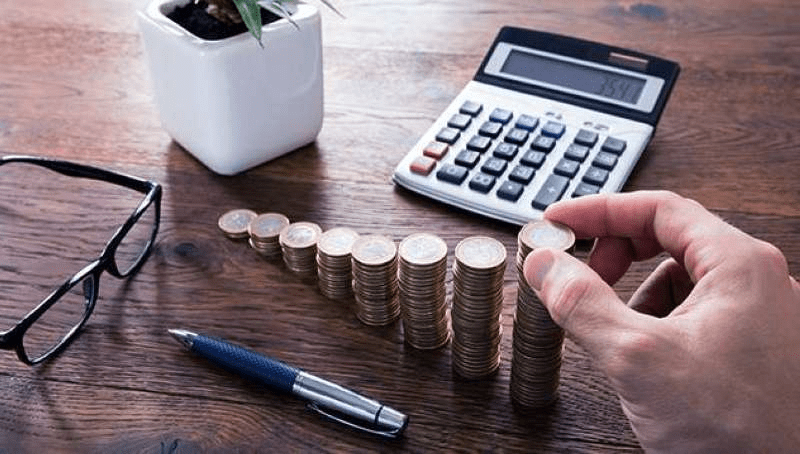 Interest rates on deposits with some banks have recently risen to a record low of 4%, but historical records show that deposits have not been met since around 2008, and the barrier is even lower than until the end of last year. was traded in Zakat provision of 2.5%.
Banks' gradual move from low to high interest rates compared to the beginning of the year and the last 14 years doesn't seem to be the end of the escalation of money attraction pricing fever. He is expected to reach 5% in the coming months, and possibly more, especially if the lending rate hits him above 7%, reports a local Arabic-language daily.
For bankers, the lending rate is currently 5.75% versus 4% for deposits. This means that the margin between them has shrunk to about 1.75%. farther away.
Perhaps the reasons for readjusting interest rates to above 4% are higher than the following considerations:
1 – Rising hopes that the Kuwait Central Bank will tend to raise the discount rate again on Wednesday, along with the prospect of the US Federal Reserve raising rates on the dollar on the same day, even if this is gradual. Even if there was. Importantly, this trend will increase the margin banks need to cover in their subsequent pricing.
Of the banks that have announced interest rates of 2 – 4%, those that have officially stated that the new interest rates are only the floor cap indicate the possibility of granting additional interest to some privileged customers. This reflects plans to expand margins in the near future. , especially when deposit fever is on the rise and inter-bank interest is growing.
3 – Deposit interest rate adjustments in Kuwait are different from loans. In the first case, the bank is faced with a process in which the majority of its deposit portfolio funds (totaling 47.3 billion dinars) are locally replenished almost simultaneously in an average of 45 days from companies or individuals wishing to deposit. Between 1 month and 45 days, sometimes 3 months, the appetite for a year's worth of deposits diminishes.
These maturities typically reflect the pricing of new loans on a quarterly or semi-annual basis, and as directed by central banks, adjustments to the applicable price of existing loans are made every five years from the grant of the loan. Note that the
Faced with this reality, banks find themselves obliged to ensure that new money and renewed deposits fully profit from interest rate movements.
4 – Realizing a trend of global and regional interest in increasing by about five times this year, decided so far by Kuwait 4, although the fifth increase was approved two days later. I plan to The trend of renewing short-term deposits is growing and we hope to achieve additional gains with increased return margins expected now every two months.
Some banks therefore prefer to attract additional layers of funds at prices higher than traded, provided that the new price covers a longer period, thus reducing their total cost and at least If this is not achieved, the ratio will increase if the profitability between the ability to meet liquidity loans is achieved. and deposit narrow the target.
For bankers, however, such a move reinforces what is known as hostile dealing between banks, and such behavior reflects a relatively quiet desire of banks to participate in competition. stimulate the
5 – Local banks, especially large ones, enjoy an additional level of liquidity available from checking accounts and other cheap sources of funding and may offer additional offers for deposits.
Thanks to its cheap surplus funds compared to what is on the market, it can raise the intensity of competition for deposits to prices that few banks can reach.
6 – The CBK aims to achieve balance even if this leads the US economy into a deep recession and raises interest rates more than expected, as opposed to the Fed, which prioritizes fighting inflation over employment. between economic growth and maintaining the attractiveness of the local currency, without harming any sector, including the banking sector, to compensate banks for interest payments that are not limited to the supply and demand equation. We are ready to intervene with various tools only, but aimed at addressing the migration of customers from dinars to dollars.
7 – The Central Bank of Kuwait instructs banks to implement a new mechanism to set prices in dinars, especially for deposits that are nearing maturity and for deposits that are nearing maturity and are in the process of being renewed. Did.
Regulators have required banks to disclose and advise their customers, particularly regarding the application of interest rates on their dinar deposits, provided that they are fully aware of the bank's procedures.
The central bank's move will be made within the framework of dedicating its supervisory role in the area of ​​protecting customer rights, particularly in applying deposit prices to customers in dinars, and will be carried out as far as possible relative to the highest standards. Allows you to get the best deposit prices. traded on the market.
https://timeskuwait.com/news/interest-rates-on-deposits-expected-to-reach-5-percent-and-perhaps-more-in-coming-months/ Interest rates on deposits hit 5% and are expected to likely go higher in the coming months