Europe
"It's almost impossible to update an Excel sheet fast enough," analysts say they're surprised that salmon prices are skyrocketing.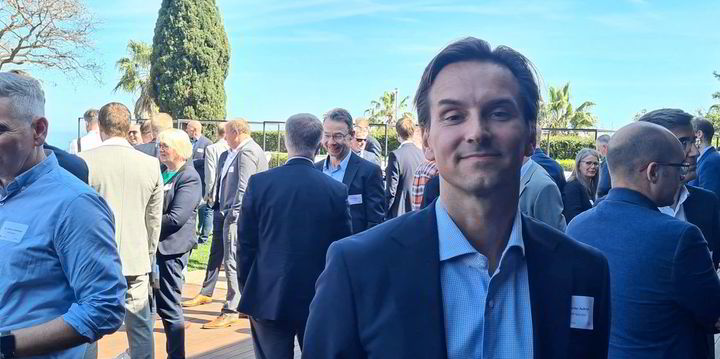 At this week's Seafood Expo Global in Barcelona, ​​rising salmon prices were a major topic in the industry.
"In November 2021, I was optimistic when I estimated the price of salmon in 2022 to be SEK 70 per kilogram," said Alexander Oakner, an analyst at DNB Markets. Intrafish..
Of course, salmon prices are now well above this level. Last week, the industry reported prices near NOK 110 per kilo in core size.And the price is up to NOK 120 Norwegian krone (€ 12.21 / $ 12.85) per kilogram for some batches of large fish. By comparison, the production cost is 40-45 Norwegian krone (4.07-4.58 euros / 4.28-4.82 dollars) per kilogram.
No return points
DNB Risk Management Executive Staale Johansen We do not believe that salmon prices will return to the previous "normal level" of around SEK 60 kroner (€ 6.11 / $ 6.43) per kilogram.
"It's about inflation, and it's not limited to salmon," he said. ""Prices of consumer goods generally rise by about 8% on an annual basis in both the EU and the United States. It's pretty dramatic. "
The banker warned everyone with a lot of debt.
The article continues below the ad
"Be prepared for future interest rates to rise significantly in both Europe and the United States. High inflation and high interest rates will also affect salmon prices, which will settle to new highs. "
Johansen also said that feed prices have risen significantly as a result of rising prices for raw materials such as wheat, vegetable oil and corn.
"One feed producer I spoke to raised feed prices by 11 percent in the quarter, which would impact the salmon market," he said.

Fixed pricing strategy
Most salmon are sold on the spot market, but some players trade some of their volume on fixed-price contracts for different time periods.
Johansen estimates that the processor will secure about 30% of planned purchases at a fixed price. But he believes that balance is needed.
"If there is no correspondence between the fixed price of a purchase and the sale, the processor can be in a very difficult position," he said.
When we talked to IntraFish earlier this month, IntraFish was staffed with predicament processors and wholesalers.
Surprisingly strong
Analyst Alexander Aukner is amazed at how fast and expensive salmon are.
The main factor is that this year's yield is expected to decrease by 1% compared to 2021. On the other hand, it is expected to increase by about 6% in 2023, which may soften the market.
Aukner said that the Y-axis of the price graph needs to be constantly updated.
"It's almost impossible to update an Excel sheet fast enough," he said.
And it wasn't just the prices that surprised him, but the strength of demand also partly led to these higher prices.
"Supply is declining, which we saw a few times ago, but price reactions also tend to be quite strong.
Rising production costs
But not all are great for salmon growers.
Production costs are rising, partly due to rising feed prices.
"A big cost factor is biology, and the Baard Misund at the University of Stavanger wrote a lot," says Aukner. "If you get rid of the lice, it will fall a lot."
However, analysts also pointed out that salmon are relatively winners compared to other domestic animals because they eat less feed than cattle, pigs and chickens.
"I'm surprised at the strength of the market. I'm not surprised if salmon prices are more stable than ever," he said.
on friday, Norwegian salmon prices have reached their highest levels since Norway began editing price data in 2000...
Already hot markets are now burning, as salmon is barely processed.
"It's completely wild. Now they are the only ones who absolutely have to buy fish," the exporter said. Intrafish..
https://www.intrafish.com/prices/we-are-almost-unable-to-update-our-excel-sheets-quickly-enough-analysts-express-surprise-at-extent-of-rocketing-salmon-prices/2-1-1206571 "It's almost impossible to update an Excel sheet fast enough," analysts say they're surprised that salmon prices are skyrocketing.