America
Jalisco Health Minister warns about monkeypox cases in Puerto Vallarta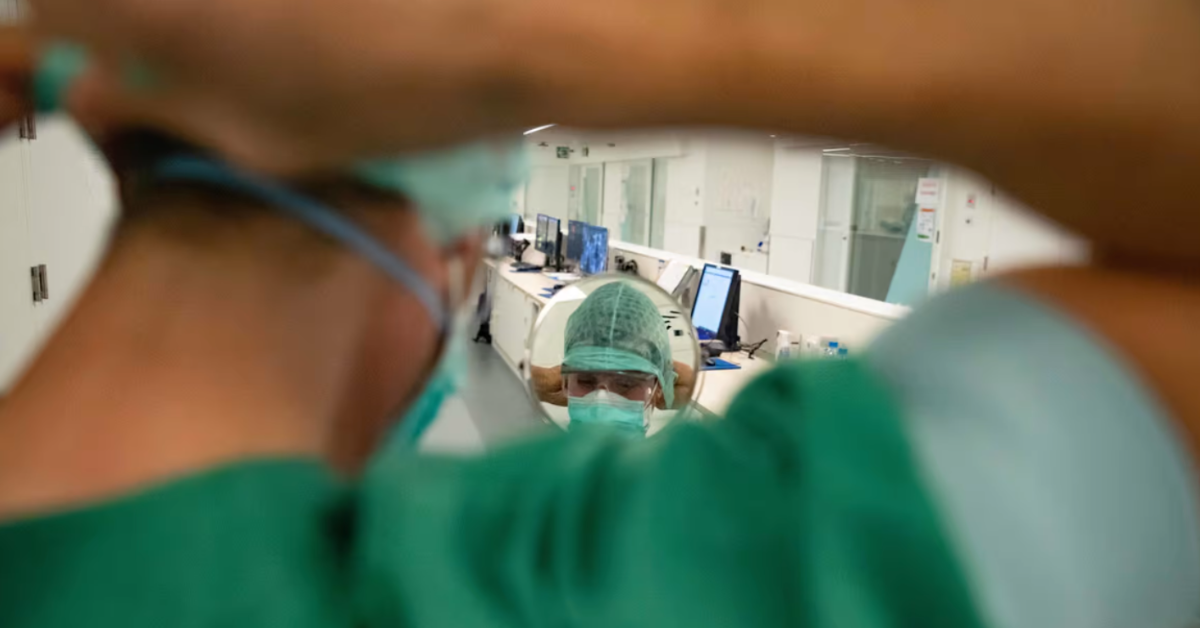 On June 4, the Jalisco State Health Office (SSJ) was notified by the International Liaison Center (CNEI) of the Directorate General of Epidemiology (DGE) about a suspected monkeypox case in Puerto Vallarta.
A 48-year-old man from Dallas, Texas, USA, travels to Puerto Vallarta with his partner for sightseeing. The man began on May 30 with symptoms such as coughing, chills, myalgia, and pustular lesions on the face, neck, and trunk. On June 3, he contacted a Texas doctor to report his situation. The doctor recommended seeing a doctor, and he reported the suspicious case to the CDC. The CDC has notified CNEI of Mexico.
The person traveled to Berlin, Germany from May 12th to 16th. He returned to Dallas on May 16th and arrived in Puerto Vallarta on vacation on May 27th.
The man went to a private hospital in Puerto Vallarta and was instructed to undergo a blood test and quarantine on suspicion of monkeypox, but refused to be discharged and suspected to be a carrier of monkeypox. I knew and continued my vacation. ..
Following notification from SSJ, on June 4, personnel from Sanitary Region VIII Puerto Vallarta immediately coordinated and followed up the incident without identifying anyone affected by the means of communication.
According to information from where the couple were staying, it was reported that they were seen leaving with their suitcases on June 4. However, because the patient had a regular flight from Puerto Vallarta to Dallas on June 6, the Puerto Valorta International Health Department notified the National Immigration Institute and the airline of the patient's condition and allowed him to fly. I tried not to be done. Immediate notification to international health.
On June 6, the CDC notified CNEI that the patient traveled to the United States on June 4, without specifying an airline, flight, or time. By June 7, CNEI has reported a positive PCR test for orthopoxvirus DNA and is awaiting confirmation. CDC Institute.
Similarly, they reported that patients staying in Puerto Vallarta attended various celebrations, some of which were held at the Mantamar Beach Club.
Due to the unknown identity of the contacts, SSJ calls on those who attended the MANTAMAR BEACH CLUB party between May 27 and June 4, 2022 to monitor their health. If you have symptoms such as headaches, you have a fever of over 38.5. ° C, swelling of the glands, pain in the muscles, and / or a common rash, a skin rash that first affects the face and then spreads to the rest of the body (type maxil, papules, vesicles, Pustules or crusts) may be added. See a doctor. The Regional Public Health Institute, adjacent to the Roberto Mendiora Alter Health Center at 200 Rivera del Rio Street, Puerto Vallarta, El Remans, Romantic Zone, offers free confidentiality inspections from 9 am to 2 pm.
According to health officials, most known cases occur between men who have sex with men, but close contact with sick people, clothing, or sheets can infect anyone. Scientists say it will be difficult to figure out whether the spread is caused by sex or simply by close contact, but the 2022 monkeypox outbreak is two major in Europe. It is believed to have been caused by male sexual activity in the rave.

PVDN's current trend story
https://www.vallartadaily.com/jalisco-health-secretary-issues-warning-for-monkeypox-case-in-puerto-vallarta/ Jalisco Health Minister warns about monkeypox cases in Puerto Vallarta