Middle East
Jet 60: A Powerful Cleaning Companion For Any Lifestyle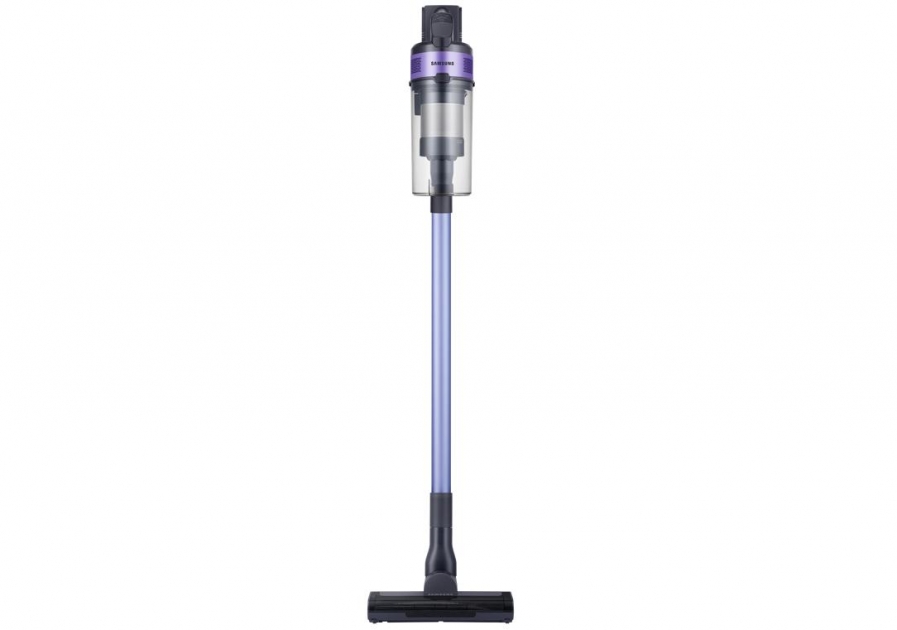 A home is meant to make life easier. Today, thanks to technological innovations, consumers can transform their homes into spaces that adapt and enhance their lifestyles. The greatest benefits of smart home appliances in the home are convenience, productivity and the ability to bring more time into the consumer's day.
As people around the world start spending more time at home these days, there's a greater focus on keeping their living spaces clean. This has led to increased interest in stick vacuum cleaners that are powerful and easy to use. At a time when turning a home into a home is more important than ever, Samsung Electronics has optimized a feature-packed vacuum cleaner to meet the evolving needs of consumers.
Offering powerful performance in an All-in-One Clean Station™, Samsung's Jet 60 vacuum cleaner makes cleaning your home as easy as possible. The sleek stick vacuum delivers effortless results with its lightweight design, flexible charger and superior filtration system equipped to make household chores easy, quick and efficient.
cleanliness is king
As domestic and international consumers have become more hygiene-conscious due to COVID-19, Samsung equipped the Jet 60 with a multi-layer filtration system that captures up to 99.9999% of dust particles. As air is drawn in, the main cyclone separates large dust particles and picks them up with a metal mesh grill filter. Samsung's patented Jet Cyclone and Micro Filter catches fine dust particles. Finally, a fine dust filter traps micro-dust that can easily escape.
Consumers can now experience longer cleaning times without recharging thanks to the Samsung Jet 60's high-efficiency (2000mA) removable and long-lasting battery, easily removed and replaced with a spare battery, You can clean for up to 80 minutes. Also, his 2-in-1 charging station for the Samsung Jet 60 allows customers to store and charge the vacuum anywhere in the house.
LIGHTWEIGHT BUT POWERFUL
The upgraded Jet 60 is the lightest in its class thanks to a high performance, very light motor. The handheld body weighs only 1.48 kg, 21% lighter than traditional Samsung cleaners, allowing consumers to easily operate and move around the house to clean.
Jet 60 is equipped with a more advanced digital inverter motor that is faster, smaller, more efficient and has longer battery life than typical motors. This lightweight motor creates incredible suction power. Samsung Jet 60's digital inverter motor provides powerful input power up to 410W, maintains a high level of energy efficiency, and produces powerful suction power up to 150W, effectively cleaning both carpets and hard floors. clean to
Powerful and hygienic cleaning
The powerful jet-fit brush for carpets has a 180-degree rotating head that picks up fine dust on carpets and hard floors, and can easily change direction for deep cleaning. In addition, you can easily remove the brush with one click and quickly remove dirt, so you can keep it hygienic.
Samsung's commitment to cleanliness is reflected in features like Clean Station™, a vacuum cleaner that automatically empties the trash. Once the Jet 60 is docked, the Clean Station™ will automatically start charging the device and empty the trash so you don't have to. When you empty the trash can, Samsung's innovative Air Pulse technology uses powerful air pressure to prevent fine dust particles from being blown into the air, keeping your living space clean and hygienic.
In the increasingly fierce competition in the global consumer electronics market, Samsung aims to become the world's best vacuum cleaner through constant development of its core technology, optimized performance, improved hygiene features, optimized All user convenience is guaranteed at the highest possible quality.
http://www.eyeofriyadh.com/news/details/jet-60-a-powerful-cleaning-companion-to-suit-every-lifestyle Jet 60: A Powerful Cleaning Companion For Any Lifestyle